Having been playing extensively with the Lumia 930 under both Windows Phone 8.1 (Update 1 and 2) and Windows 10 Mobile (Insiders Preview 10166), I think I've got a pretty good feel for what both the new OS and potential (i.e. strongly rumoured) devices will bring to the table. In fact, aside from the chipset being used and slight bumps in RAM and battery capacity, the improvements are somewhat nominal.
Which is reassuring, in fact. Both that the rumoured specifications here are realistic and that the existing 930 will also be able to tackle Windows 10 Mobile with a reasonable degree of gusto. I've been doing lots of Windows 10 Mobile benchmarking on various hardware and still have concerns about much of the existing low end S4 generation phones. Even on the Lumia 930 and 1520, Windows 10 Mobile struggles occasionally - and yes, I know that the builds will get more polished and faster as we get towards release, but not dramatically so from 10166. So the extra grunt of Snapdragon 808 and 810 processors with 3GB of RAM will be most welcome, especially at this 'flagship' end of the hardware spectrum, where users expect instant response and quick launching.
So then, hoping to help clarify the potential upgrade for the existing 930/Icon/1520 owner, here are the expected specification differences, as at my best guesses, based on multiple sources, as at July 2015. Where I haven't mentioned something (e.g. speaker, radios), everything will be essentially identical to that in the Lumia 930:
[I've kept the table narrow, for you table-haters - but do please turn your phone to landscape, if appropriate!]
Lumia 930
Lumia 950
Lumia 950 XL
Released
2014
rumoured, Sept 2015
rumoured, Sept 2015
OS
Windows Phone 8.1
(upgrade to Windows 10 Mobile)
Windows 10 Mobile
Windows 10 Mobile
Chipset
Snapdragon 800
Adreno 330
Snapdragon 808
Adreno 418

Snapdragon 810 v2.1
Adreno 430

RAM
2GB
3GB
3GB
Display
5" AMOLED, 1080p, CBD
5.2" AMOLED, 1080p, CBD
5.7" AMOLED QHD, CBD
Storage
32GB, sealed
32GB, sealed
32GB, plus microSD
Rear camera
20MP, 1/2.5", OIS
dual LED flash
4K capture
20MP, 1/2.5", OIS
triple LED flash
4K capture
20MP, 1/2.5", OIS
triple LED flash
4K capture
Front camera
1.2MP
5MP
5MP
Cabling/charging
microUSB, Qi wireless
USB Type-C, Qi wireless
USB Type-C, Qi wireless
Battery
2420mAh sealed
3000mAh sealed
3300mAh sealed
Other
-
Continuum-ready
Face/Iris-scanner
Continuum-ready
The chipset changes are perhaps the big ones here - from benchmarks in the Android world, we can expect a bump of up to 2x in terms of performance when going from the Snapdragon 800 to the 810, with the 808 being somewhere in between. This will certainly help eliminate the odd laggy transition, though Windows 10 Mobile still has the user experience as a priority and I don't believe anyone other than the enthusiasts reading AAWP (et al) will notice the difference.
Having 3GB of RAM does mean that, potentially, more applications can be 'tombstoned' rather than closed (and thus resumed faster later on), though again I expect the difference in the end user experience compared to on the 930's 2GB to be minimal. The bump in battery capacities are mainly due to the increased 'plan' form factor - there's simply more room for a larger cell, and around 40% more capacity in the rumoured 950 XL will take it up to the existing (though hard to find nowadays) Lumia 1520, which easily goes two days on a charge.
Although not confirmed, I do expect the 950 XL to have microSD expansion - as the true flagship (as the 1520 was before it), being able to significantly expand the local storage will be important in a professional 'Continuum' use case. Mind you, we still don't know what sort of docking adaptors or cables the latter will require - this may even have a USB port compatible with flash drives, so the jury's out here.
Going along with the Continuum-ready aspect, the use of (reversible) USB Type-C is a given. This is the future of USB and everything top end launched from this summer onwards will have it (plus everything mid-range from next MWC onwards). Plus the use of Type-C gives extra possibilities in terms of connectivity and power transfer.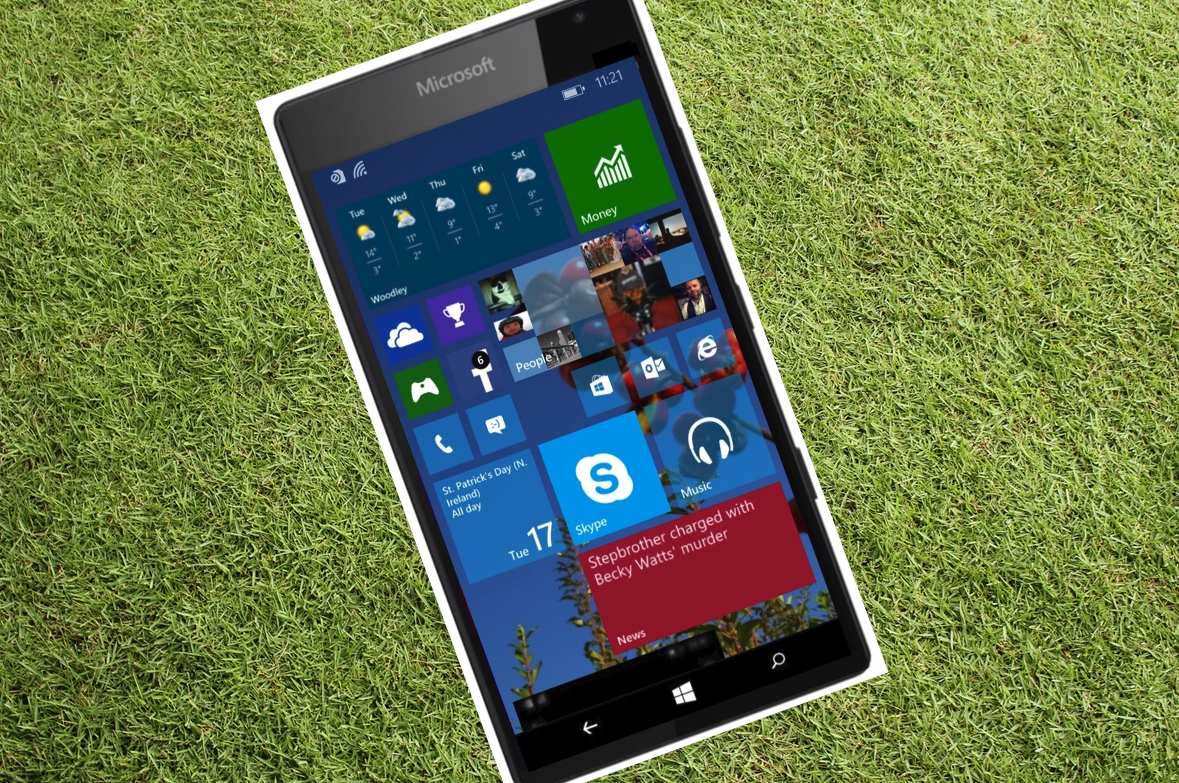 Keeping the imaging (ostensibly) the same (if the rumours are all true) is slightly curious, though the PureView unit in the 930/Icon/1520 is already pretty good and going up a notch in terms of sensor size would also make the phone thicker, 1020-style. Subtleties like aperture size wouldn't be expected to make the news until nearer launch time. It's possible the exact same camera unit will be used, fixed at f/2.4, though I also wouldn't be surprised if refinements to the lens design allowed for a larger aperture - somewhere around f/2.0 would be more competitive and allow for better low light shots of people (due to keeping exposure time shorter).
Finally, there's the form factor itself - I'm expecting the 5.2" screened model to have similar dimensions to the 930 but use virtual controls, while the 'XL' will obviously be significantly larger and not dissimilar to the 640 XL - which I thought worked pretty well without getting to the silly dimensions of the Lumia 1520. Initial reports for the 950 (or 940, depending which source you believe) pointed towards a QHD resolution, but this clearly makes zero sense at 5.2", you're driving pixels with no benefit for 99.9% of the population's eyesight, so I strongly suspect that the Lumia 950 will be 1080p still, and absolutely fine for it.
Now, these resolutions are all 'pentile' for AMOLED screens, meaning that you don't - quite - achieve the full stated resolution with all RGB pixels (red and blue are, typically, at half this resolution). But I still maintain that 1080p is the right choice for 5.2" and will accept that, especially with the pentile caveat, that QHD makes sense on a 5.7"-screened flagship - after all, I've been playing with the 5.96"-screened AMOLED Google Nexus 6 and the package works very well there. Even if the form factor is then a bit unwieldy!
Add it all up and I'll go out on a limb and say that, unless you need the Continuum compatibility (which probably won't be relevant until the end of the year anyway) then anyone with a 930/Icon (or indeed 1520) will find the rumoured Lumia 950 something of an incremental upgrade. A very nice and welcome upgrade, but not shockingly different in terms of what you'll see over and above a 930 upgraded to Windows 10 Mobile.
Which is as it should be - I'm just pointing out that existing hardware doesn't need to be chucked in the bin just because there will be a couple of shiny new models on the block. [Oh, who am I kidding, many of you will go buy them anyway...!]
I appreciate that all this is somewhat speculative - so take my guesses with a pinch of salt. We'll find out how correct it all is (or isn't) in September!
Comments welcome. Do you think such a Lumia 950 (or XL) would be something you ditch a 930 or 1520 for?