Yes, I know, the idea of using existing hardware is tempting. After all, you may already own a Lumia 930 or 1520, with Snapdragon 800 inside, and you'll have been playing with streaming your screen or a particular application over to a nearby Miracast-compatible display or Chromecast. Surely it's just a small step from this to Continuum?
Actually no, it's quite a big step. And for a reason that's, oddly, not shown in the promo video embedded below. (The moral - don't believe everything you see in promo videos!)
You see, it's no good having your phone start driving a big display and then have something unashamedly phone-centric happen - like an incoming call, possibly needing video. Yes, I suppose you could have the big display turn off and all action return to the phone, where you take the call. But what if you wanted to refer to information on the big display while talking? This is exactly the sort of business use case for Continuum, after all. At a pinch, you could put the call onto 'speaker' and then switch back to your Universal app, but already the workflow is getting too complicated.
Far better to have phone hardware that can drive two displays in the first place. So the phone screen stays the phone screen, while universal applications that get launched while 'docked' get to use the large connected display - this is Continuum for phones. The promo video below shows a phone 'connected' wirelessly to a keyboard and monitor, but it's my understanding that Continuum will require a (long) physical cable, either USB Type-C to HDMI or to a dedicated hub like 'Munchkin', leaked here.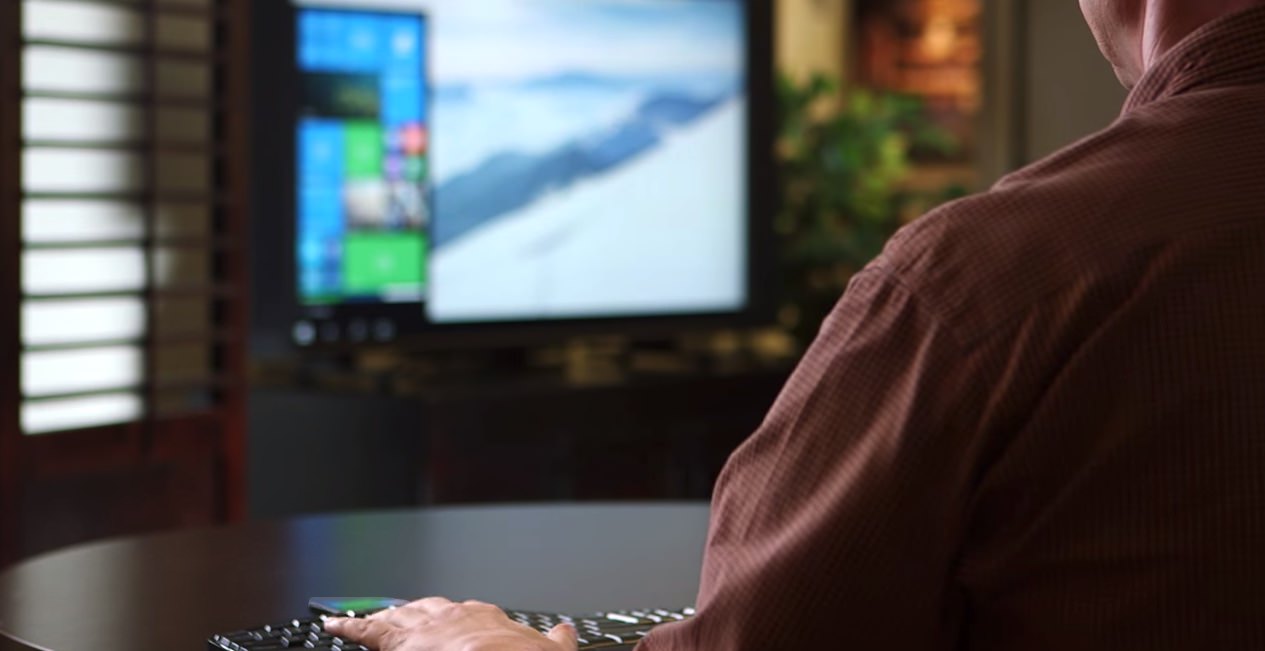 Also needed then is a processor that supports dual displays, each likely to be different resolution. In the chipset world this means Snapdragon 805/808/810, at least in the current Qualcomm line-up. And, somewhat obviously, no current Windows Phone hardware uses these chips. Plus, over and over again, Microsoft has emphasised that 'new phones' would be needed for Continuum.
All of this ties in with the rumoured specs of the Lumia 950 and 950 XL, summarised below (these are the latest and confirmed by multiple sources):
Talkman (Microsoft Lumia 950)

5.2" 1440x2560 AMOLED display
Snapdragon 808 chipset
3GB of RAM
32GB internal storage plus microSD
20MP main camera with triple LED flash
5MP FFC
3000 mAh removeable battery
Qi wireless charging
USB Type-C
Virtual Windows Phone controls

Cityman (Microsoft Lumia 950 XL)

5.7" 1440x2560 AMOLED display
Snapdragon 810 chipset
3GB of RAM
32GB internal storage plus microSD
20MP main camera with triple LED flash
5MP FFC
3300 mAh removeable battery
Qi wireless charging
USB Type-C
Virtual Windows Phone controls
The Snapdragon 808 and 810 bits are the important ones to note - the 808 supports up to 4K for one of its displays, the 810 up to 5K, but essentially they're equivalent for Windows Phone purposes. They can, with appropriate drivers from Windows 10 Mobile, handle showing one screen at one resolution (e.g. on the phone, QHD) and another screen at a different (usually slightly higher) resolution (e.g. on the physical display).*
* That the resolutions of the phone and monitor aren't that different shows how silly the race to high resolution is on a 5.x"-screened phone. But that's a rant for another day.
The official promo video, embedded below, shows roughly how all this will work, with the exception of the bit where a phone call is picked up and no wires are shown. I suppose that a Miracast wireless link to a big display would work, but my gut feel says that initial implementations of Continuum will be wired, as evidenced by every demo of the system on stage at events so far (using a specially modified - read: fitted with a Snapdragon 808 chipset - Lumia 1520). Plus there's prose from Microsoft talking about Continuum working with touch-enabled monitors, implying a definite two-way communication between controller (phone) and display.
So, take parts of it with a pinch of salt, but here's the promo again anyway:
The communications to keyboard and mouse can both be standard Bluetooth, of course, this came in with Windows Phone 8.1 Update 2, since the data requirements aren't too onerous. One might then ask what would be the point of the aforementioned (codename) 'Munchkin' hub, but this will be so that a standard USB Type-C cable can be used, with the HDMI part being taken out to the monitor. So, for example, for walk-in desks, you won't have to carry around a 2 metre HDMI lead all the time. Plus a hub would help with non-Bluetooth mice and keyboards and would also help top-up the charge in the Windows 10 Mobile phone.
So there's my best guess at how it will all work. You will need a new phone, but with good reason.
I also wanted to notch down the hype slightly. With Continuum being a fairly high profile selling point for Windows 10 Mobile, it's worth mentioning that (in terms of sales, at least, if not column inches!) the vast majority of handsets sold from this Autumn onwards will be budget devices for consumers (think Lumia 640/650/etc.) and budget phablets for enterprise (think Lumia 640 XL and beyond). Absolutely none of these will be compatible with Continuum, which is essentially a 'hero' feature and does look pretty good on feature lists. Just be aware that Windows 10 Mobile does not equate to 'can use Continuum'!
Having said that, AAWP readers will be dead centre in the niche of users who are likely to want to play with Continuum, even if it means trading in that old Lumia 1520 for a shiny new 950 XL....