Here's last year's post, predicting 2015 - I did get quite a bit right, though the model numbers changed before release, notably the Lumia 535 and 640 appeared instead of a 540, and the Lumia 1330 ended up being called the Lumia 640 XL. Ditto the Lumia 950 rather than 940, plus 'Lumia Emerald' as an update simply became 'Windows Phone 8.1 Update 2' and didn't reach every device. I nailed most of the Windows 10 Mobile timelines though!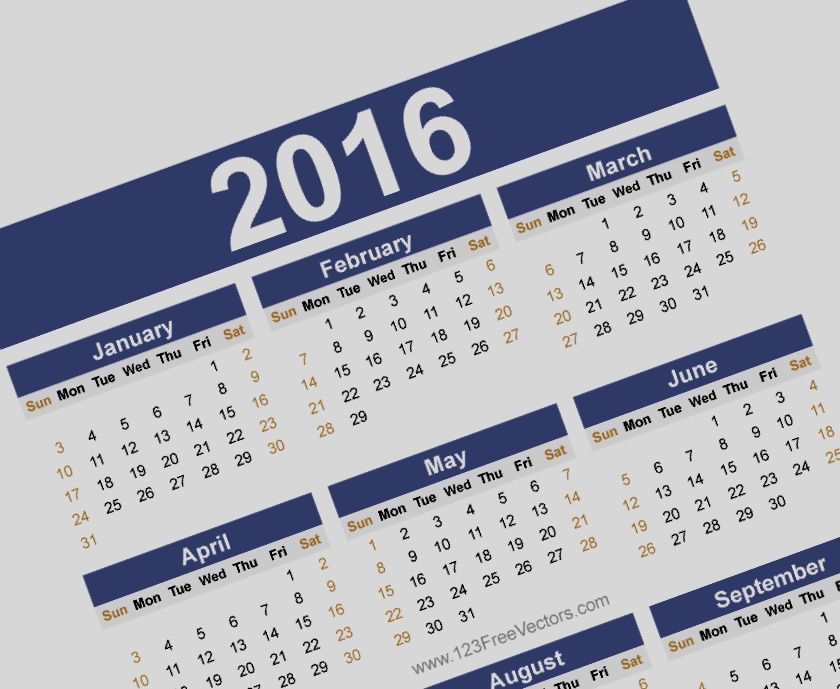 Anyway, here goes, fresh from a whirl in my time machine, looking back at 2016(!):
January - Microsoft announces that over 250 million people now run Windows 10, on desktop, laptop, tablet, Xbox, phone, and so on. The one OS rules them all vision, of course. Three major Windows 10 Mobile OS updates are rolled out during the month, along with a dozen Outlook and OneDrive updates, leaving the Lumia 950, 950 XL and 550 with much more stable interface, far better battery life and far fewer bugs.
February - The Lumia 650 is launched at Mobile World Congress. Over the air rollouts of Windows 10 Mobile for the Lumia 535, 640, 735, 830 and 930 begin in earnest, a couple of months after the original informal schedule. The Acer Jade Primo is also now available, small numbers and through niche retailers. HP announces its 'Falcon' Windows 10 Mobile flagship, though it's not clear how much it will cost and how it will be distributed. A big update to the Continuum application/sub-system on the Lumia 950/XL introduces a desktop which is remembered from session to session and a plethora of multitasking optimisations and keyboard shortcuts.
March - The first builds of 'Redstone', the next major version of Windows 10 Mobile, are made available to those on the Insiders Programme. There are further firmware, OS and application updates to the Lumia 950 and 950 XL, now more respected, especially at their new prices of £349 and £399 respectively.
April - Over the air rollouts of Windows 10 Mobile for the Lumia 630, 920, 1320, 1520 and 925 begin, though many variants are not to get the update and some models are absent completely, notably the Lumia 1020 (because 'the user experience isn't good enough'). Cries of 'foul' are absent though, since anyone hard-core enough to still own one of these phones and want the update had it six months previously, thanks to the Insiders Programme.
May - Microsoft announces the 'Surface Phone' - no numbers, no suffixes (though they'll come in 2017), with similar specs to the existing Lumia 950 XL, though with a slightly larger, LCD screen, Snapdragon 820 processor, 4GB of RAM and a completely new unibody aluminium chassis - price and availability will be announced later. Also announced is that sales of the Lumia 950 and 950 XL have now reached five million combined.
June - The Lumia 950 and 950 XL official RRPs are reduced for the eighth time in eight months, now at £299 and £349 inc VAT in the UK, coincidentally exactly what I wanted for their launch over half a year previously. Actual street prices are lower still, the Lumia 950 is widely available at £240 or so if you shop around.
July - The Surface Phone has its price announced, at £619 inc VAT in the UK, i.e. at the premium end of the market. Availability is end of the month. The 'Redstone' improvements to Windows 10 ship to desktop, laptop and tablet users, as a continued free update. Microsoft announces that the 'one year free' update policy for Windows 7 and 8 users is being extended 'by popular demand', to Christmas 2016.
August - The Surface Phone gets delayed. Everyone's on holiday though, so... Office 365 is announced at now having 40 million paid up users worldwide, buoyed by significant uptake on Windows 10 Mobile, on Android and iOS, and on Windows 10 on tablets, hybrids and laptops - and thanks to the bundling of so much OneDrive storage.
September - The Surface Phone arrives to rave reviews - though with its pricing and market positioning, it's unlikely to sell more than a million in its lifetime. Also appearing in a quiet launch is the Lumia 860, which can be thought of as a Surface Phone 'lite', with metal chassis though no Continuum and with lesser internals. Still, the 860 is half the price, so....
October - Rumours of a 'Surface Phone 2' start to surface, noting a launch at CES 2017. Other rumours (for the third year running) point to Microsoft abandoning the first party mobile side of Windows altogether. Meanwhile, the Windows 10 Mobile updates for 'Redstone' start to roll out.
November - The Microsoft Display Dock 2 is announced, $99 in the USA and with higher internal specs and support for higher resolution displays. Windows 10 Mobile market share in the phone world is now only 1.7% worldwide, but the installed base is still over 50 million (plus another 50 million still on Windows Phone 8.1).
December - All is calm, all is still. Not much happens at Microsoft after about December 10th - again(!) The first press renders of the Surface Phone 2 are leaked, along with rumours of a Lumia 560, also for CES 2017. Oh yes, and I write my look back at '2017' from 'January 2018'. Oh heck, I'm really getting ahead of myself now!...
________
Comments welcome on my 'retrospective' predictions(!)....