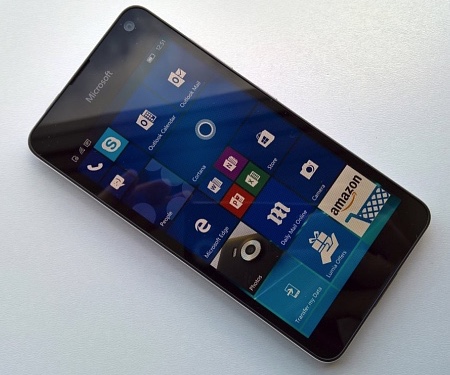 As usual, I pick out winning categories in green, for interest sake - though don't take these too seriously. And note that many categories simply don't HAVE a winner, either because the differences are subjective or because two or more are roughly equal overall.
[If this table is too wide for your phone browser, please try in landscape mode or - better - viewing it on a tablet or laptop? Sorry, but this sort of content just has to be in a table!]


Wileyfox Swift 2
Microsoft Lumia 650
Date launched
November 2016
February 2016
Price as at Dec 2016
£159 inc VAT in the UK
£109 inc VAT in the UK
Form factor, dimensions, weight
Touchscreen candybar, aluminium back shell, plastic end caps (for RF use)
144 x 72 x 9mm, 158g, weighty, but does help give even more of an impression of premium materials.
Touchscreen candybar, aluminium chassis, replaceable plastic backs
142 x 71 x 7mm, 122g, amazingly light, considering what's included
Operating system/
interface

CyanogenMod 13 tweaks on top of Android 6.0.1. Virtual controls, on-screen for most applications, though they minimise to overlaid dots for media apps

Windows 10 Mobile (now on the Anniversary Update), virtual controls
Display
5" IPS LCD, 720p resolution, average in sunlight and at oblique angles
5" AMOLED with full ClearBlack Display circular polarisers, 720p resolution, excellent visibility from all angles, and in most light

Connectivity
Dual SIM, Up to LTE, Bluetooth 4.1, NFC, Wi-fi b/g/n

Up to LTE, Bluetooth 4, NFC, Wi-fi b/g/n



Processor/
performance
1.4GHz Quad core Snapdragon 430, 2GB RAM
1.3GHz Quad core Snapdragon 212, 1GB RAM, Windows 10 Mobile is rarely snappy, but then it's also not too slow, especially on the low-res display here.

Capacity
16GB plus microSD

16GB plus microSD



Rear imaging
Good 13MP camera, (f/2.2?) with PDAF and dual LED flash, 1080p video capture, overall results surprisingly good away from really low light.
Good 8MP camera, f/2.2 with Windows 10 Camera Rich Capture options, 720p video capture (limited by software, the chipset can cope with 1080p, oddly), results generally very good away from really low light.

Front imaging
8MP, fixed focus, good quality
5MP, fixed focus, great quality
Music and Multimedia
Decent mono speaker, 3.5mm headphone jack

Decent mono speaker, 3.5mm headphone jack



Sensors
Compass

SensorCore (low power accelerometer handling), compass, double tap to wake

Biometrics

Fingerprint sensor, authentication and payments

None
Navigation
Google Maps navigation, superb and constantly improved by Google. Now with offline maps and (almost) offline routing, plus real time traffic rerouting.
Windows 10 Maps inherits the HERE data (from earlier devices) and much of the code, then adds in better traffic support and street view features, but it's still some way short of the ultra-real-time Google Maps at the moment.
Battery, life
Sealed 2700mAh battery, easily gets through a day's use.

Replaceable 2000mAh battery, up to two days average use per charge. Standby drain, connected up but with screen off, was less than 1%/hr. For Windows 10 Mobile that's pretty darned good - the chipset here is quite frugal.



Charging
USB Type C, Quickcharge 3.0-compatible, though no charger supplied in the box.
microUSB, 1A travel charger supplied in the box
Applications and ecosystem

Fully covered, from A-Z, these days.

Any

application of

any

significance in the mobile world is available for Android, especially the social, trendy apps that a budget smartphone user is likely to demand(!)

Windows 10 Mobile is picking up some 'universal' applications, just about keeping the ecosystem going, most core applications are now available, updated and supported, though I doubt Microsoft is going to really push its ecosystem until the Spring (2017), when the 'Creators Update' hits production devices.
Upgrades and future
Should see security updates through 2016 and 2017, may get Android 7.0 via Cyanogen 14 at some point.

Windows 10 Mobile is being updated 'as a service' forever, going forwards. That's the theory, anyway(!)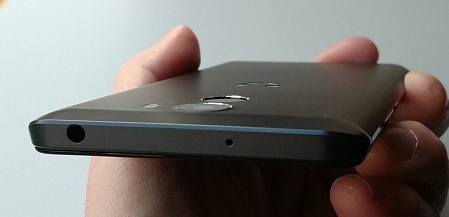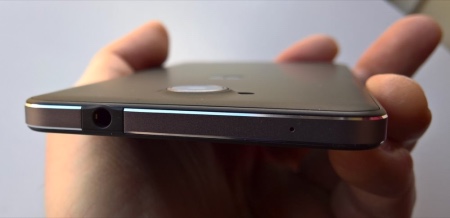 Rather appropriately, we arrive at a 4-4 score draw between the two budget smartphones, helped to the tie by the much lower price of the Lumia 650, although in fairness it started at about that price and has since fallen - no doubt the Wileyfox Swift 2 will fall, I'd expect it closer to £100 in about six months.
Overall though, these two devices are extremely well matched. Real world users will choose based on the ecosystem they want to belong to, but I still thought the comparison above was extremely valid. Both phones significantly outperform expectations at this price point and unless you start looking in detail at frame rate in games or camera performance, most real world users would be hard pushed to tell any difference between the Swift 2 or Lumia 650 and any number of flagship phones costing three, four or even five times the initial purchase price.
PS. See also my full Lumia 650 review, from February this year.