Review:
Microsoft Lumia 650
Score:
83%
This is the latest marker in the sand for Microsoft with Windows 10 Mobile, a data point around which numerous third parties are pitching their own handsets running the OS. We've not seen too many flagships competing with the 950 and 950 XL, but the 650 sits in sub-£200 territory (in the UK), already available at £140 on pay-as-you-go, so we're in a much more competitive arena here. Happily, there are lots of positives here, not least a design language and materials that should have been used on the 950 flagships, plus a balanced set of components that will appeal greatly to businesses...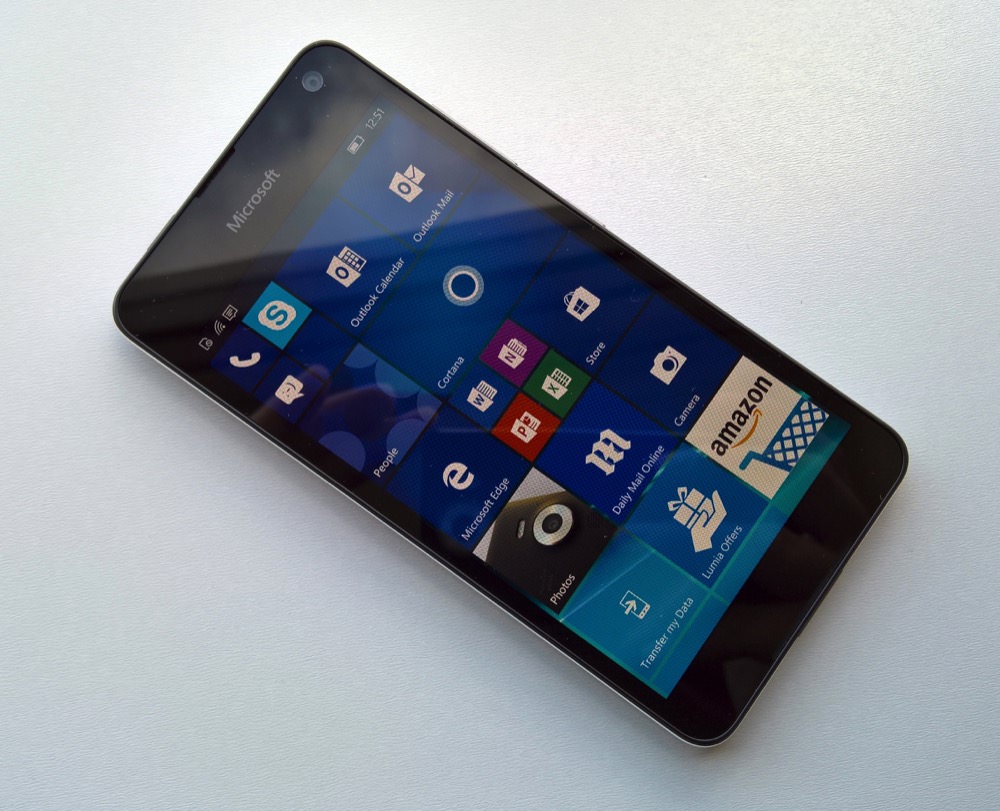 Let's start with positioning though - last year's Lumia 550 was a first attempt at a production Windows 10 Mobile budget device and doesn't seem to have been pushed that widely - it's still not that easy to find. Heck, we haven't even reviewed it yet. It used similar design language to the old Lumia 640 (i.e. plastic back shell) and was arguably compromised slightly by the slow Snapdragon 210 chipset and 8GB internal disk, even at a sub-£100 price point.
Now, take the basic idea, but bump up the processor by 20%, increase the screen size to the modern 'sweet spot' of 5", double the internal storage, put in a much better camera and craft the phone with a metal chassis and slimmer, premium form factor, and yes, I absolutely think this is worth paying another £50 or so for.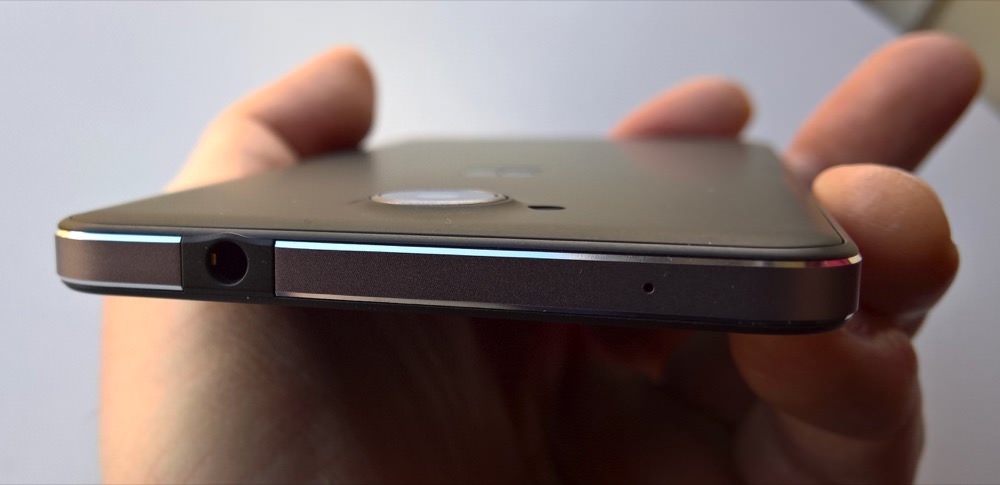 Here's a comparison of the main specs between the two low end native Windows 10 Mobile handsets:
Lumia 550
Lumia 650
Weight
142g
118g
Screen size
4.7"
5"
Screen resolution
720p
720p
Processor
Snapdragon 210 quad core,
up to 1.1GHz per core
Snapdragon 212 quad core,
up to 1.3GHz per core
Battery, replaceable
2100mAh
2000mAh
RAM
1GB
1GB
Storage
8GB + microSD
16GB + microSD
Cameras (rear/FFC)
5MP/2MP
8MP (f/2.2)/5MP
The only specification that really disappoints here is the use of the Snapdragon 212 chipset - yes, it (theoretically) adds playback of 1080p video over the 550's 210, but otherwise it's just that 20% faster - and still slower than almost every Android handset in the same price range. Windows Phone was always famous for over-performing for a certain spec level, but Windows 10 Mobile is absolutely in the same ballpark as Android in terms of complexity and requirements. I'd have liked to have seen a Snapdragon 412 or similar here, I can't believe it would have added more than a dollar to the bill of materials. Preferably paired with 2GB of RAM, but I do realise that this would have had more of a price (and battery) impact.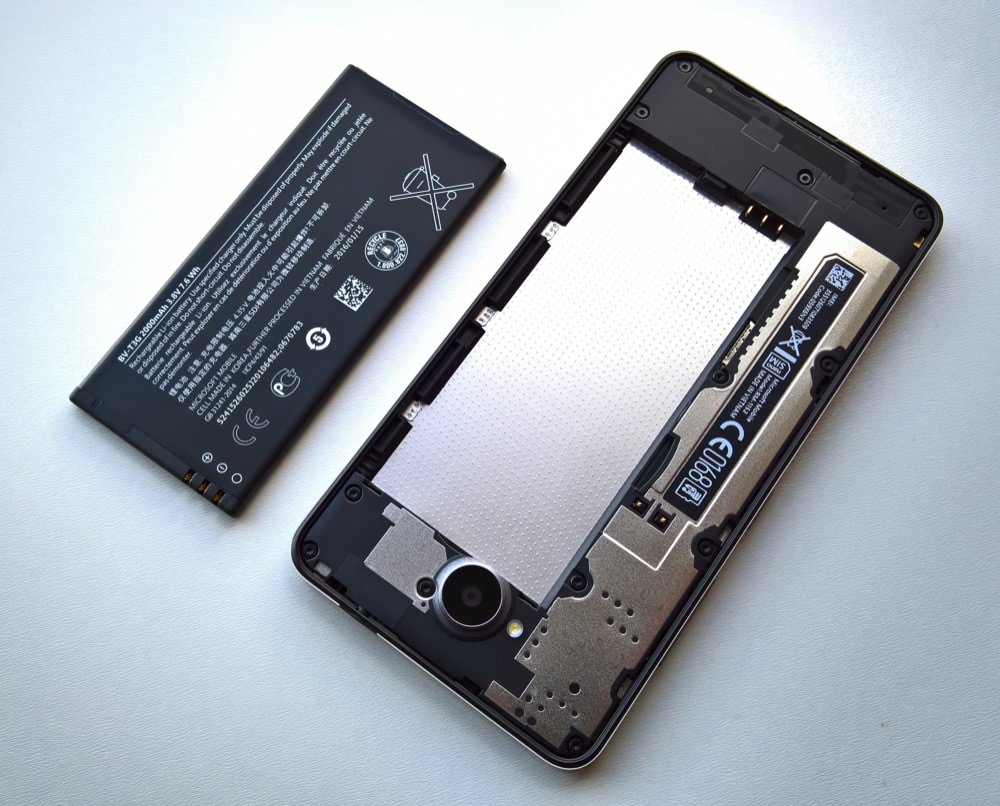 With the faster 200 series processor then, I have to draw another comparison, this time to 2014's 'affordable flagship', the Lumia 830, which feels remarkably similar in the hand in terms of materials, size and weight. This is something of a compliment to the Lumia 650, of course, given that the 830 was at least double the price when launched and is two 'series' up in terms of the Lumia range. But the comparison is all too evident when you put the two phones side by side. Let's look at the specs:
Lumia 830
Lumia 650
Weight
150g
118g
Screen size
5"
5"
Screen resolution
720p
720p
Processor
Snapdragon 400 quad core,
up to 1.2GHz per core
Snapdragon 212 quad core,
up to 1.3GHz per core
Battery, replaceable
2200mAh
2000mAh
RAM
1GB
1GB
Storage
16GB + microSD
16GB + microSD
Cameras (rear/FFC)
10MP (f/2.2 plus OIS)/2MP
8MP (f/2.2)/5MP
Perhaps surprisingly, the difference is small in terms of performance. Application for application, the 830 (on Windows 10 Mobile Insiders 10586.107) does out-perform the Lumia 650 but only very marginally. I'd point out that the 830's camera is better and more flexible, but in my experience, Lumia Camera 5 and beyond ruined the Lumia 830 and eliminated it as a contender in my eyes - you can have too much sharpening and enhancement, you know, Microsoft.
Still, I have to emphasise again what a boost it is to the 650's pretensions to have me drawing comparisons to the 830 (below, right) - calling the Lumia 650 the new 'affordable flagship' is going way too far(!), but the thought will go through your head when you pick this up, in the same way as it went through mine.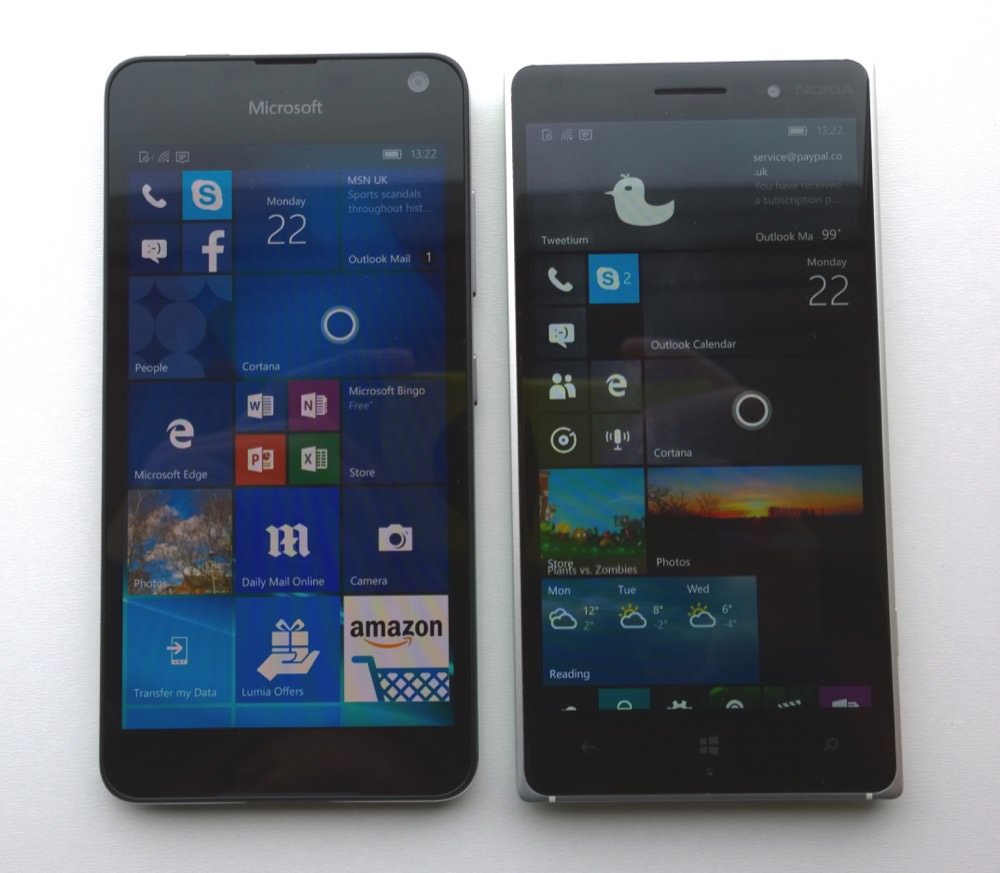 Which is all a bit ironic, since the actual Windows 10 Mobile flagships, at least out of the box, are plastic fantastic and almost indistinguishable from the low end 640 and 640 XL of a year ago until you turn on the screens. Even with the Mozo cases on the 950 and 950 XL, I prefer the fit, feel and materials of the Lumia 650. At a third the price. Which is CRAZY.
I can only think that the 950 and 950 XL's hardware was conceived by the 640/640 XL team and then planned for a release much earlier than actually happened. While the Lumia 650 design is of a completely different degree. So we have a premium build smartphone with budget internals and a premium-specced and priced phone with budget build. Unbelievable, really.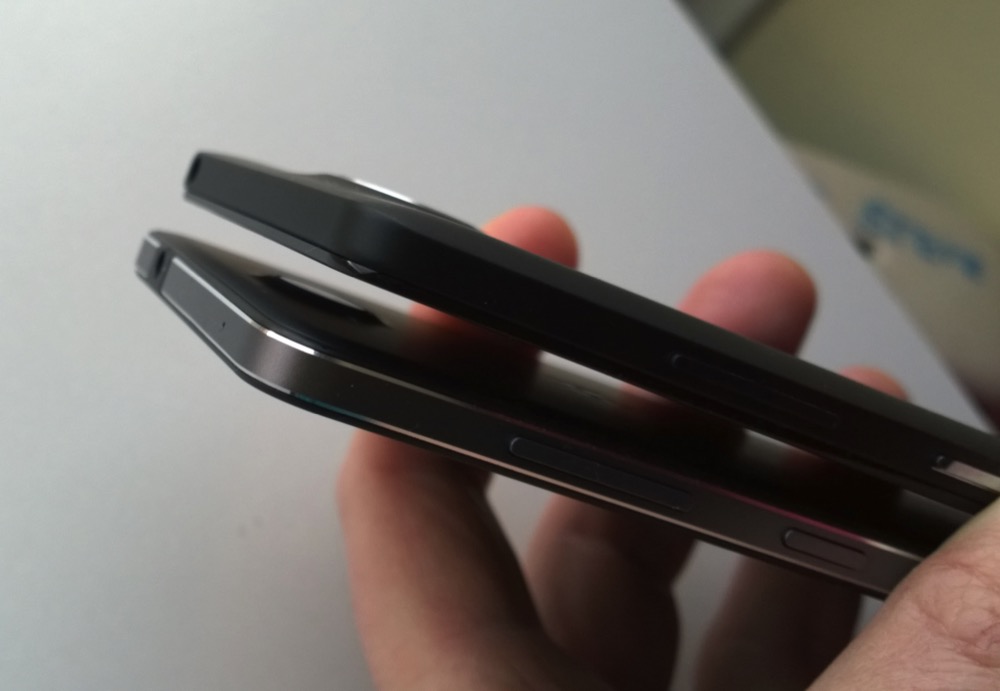 In fact, leaving aside the lack of a reassuring camera button and that I know the insides are somewhat limited, I'd say that the Lumia 650 is the nicest feeling Windows Phone I've ever held. The design and build are that good. And all without compromising functionality, the back peels off easily to reveal battery, SIM card slot and microSD bay. In theory you can replace the back with the colour of your choice, replacements shouldn't be expensive, since the only component on the back cover is a NFC antenna - there's no Qi charging at this price point.
The battery isn't huge at 2000mAh, but it's sufficient with such a lean chipset and 720p screen, plus replacements should be readily available, as they usually are at the budget end of the market. The decision to go with microUSB rather than USB Type C was probably wise and keeps the bill of materials down a little more, even though I'd have liked to have seen Microsoft push the boat out here and advance the Type C standard, in spirit if not in raw sales numbers.
The 720p screen's 5" dimensions include the virtual controls, so for a lot of the time you're back at 4.7" or so for content, though in almost every application it's easy to 'swipe away' the controls - this is now starting to seem very familiar and natural. There's full ClearBlack Display, not always a given at this price point, with an AMOLED display that seems equivalent in quality, if not resolution, to those in the 950 flagships. The screen's crisp and clear, with Glance information, as on the 950 and 950 XL, when 'off', and with the same settings.
Below the display is the speaker, actually situated to the left of the microUSB jack, and outputting through the left side of the slot that spans much of the bottom of the front glass. Volume is quite decent, though it's not as rich in tone as on the Lumia 950 - perhaps unsurprisingly, this will be a cheaper component. It's something of a shame that a matching speaker couldn't be squeezed in at the top of the phone - this is very popular these days - but something's got to give in terms of internal physical space, of course.
The right hand side buttons are beautifully precise, as you'd expect given that they're embedded in the permanent metal phone surround - they put the cover-buttons on the flagships to shame. And, as already intimated, the metal itself very classy, lightly textured, solid and chamfered around all edges - see the photo above for comparison with the all plastic Lumia 950.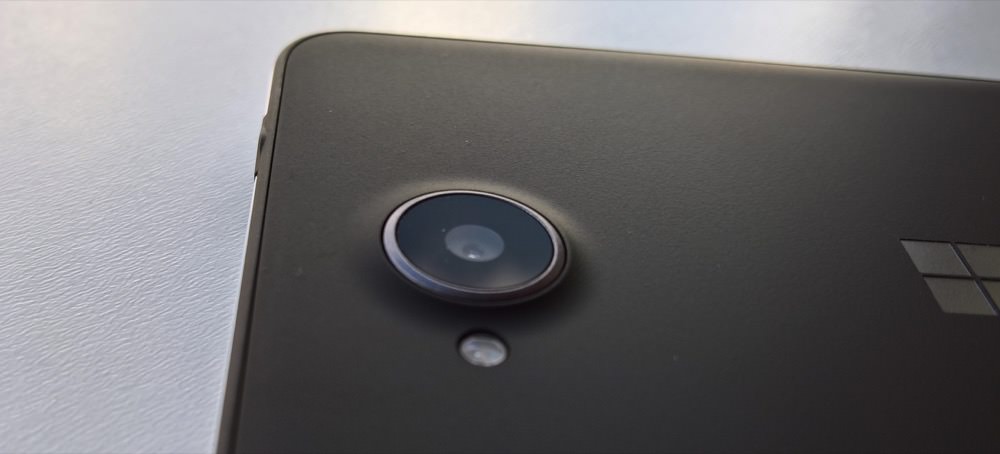 On the back is the 8MP, f/2.2, 1/4"-sensored main camera, slightly raised, but not unreasonably so, with LED flash off to one side. Neither are earth shatteringly good, as you'd expect at this price point - the LED is somewhat weedy and the lack of the OIS that we're so used to from the flagships spoils any attempt at arty low light shots. Plus the image processing that we're used to in Windows 10 Mobile Camera is heavy handed on sharpening and takes ages to save images ('adding finishing touches' for over 10s, often), but the latter all happens in the background if you just get on and keep shooting.
Overall, for a phone that's well under £200 in the UK, the camera is completely up to the job. For stills, at least - 720p video capture is a little on the stingy side, even if the display itself here is 720p, so you wouldn't be able to render anything higher resolution on the phone itself. The Snapdragon 212 chipset does support 1080p across the board, so I'm guess that Microsoft either wasn't happy with performance or wanted to keep things streamlined to help preserve a user's precious storage. Again, the lack of OIS is noticeable, ditto digital stabilisation, two staples that we're used to in higher end Lumias, but it'll be fine for the target market (of which more later).
Some image samples captured by the Lumia 650, along with 1:1 crops, to give you an idea of quality at the pixel level: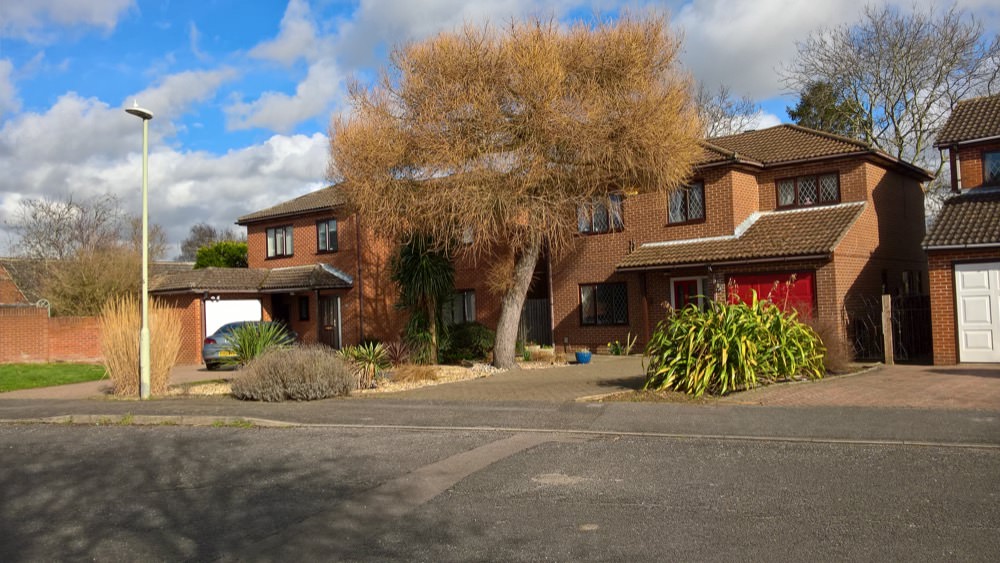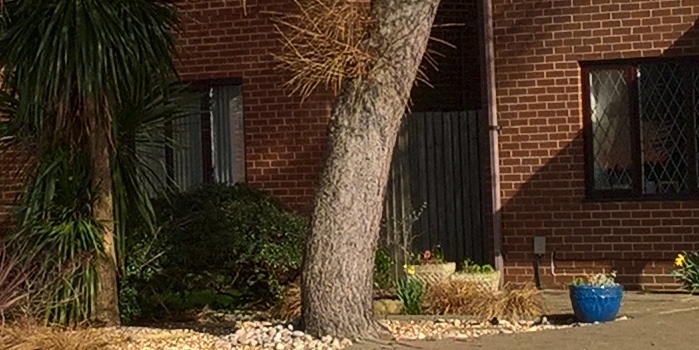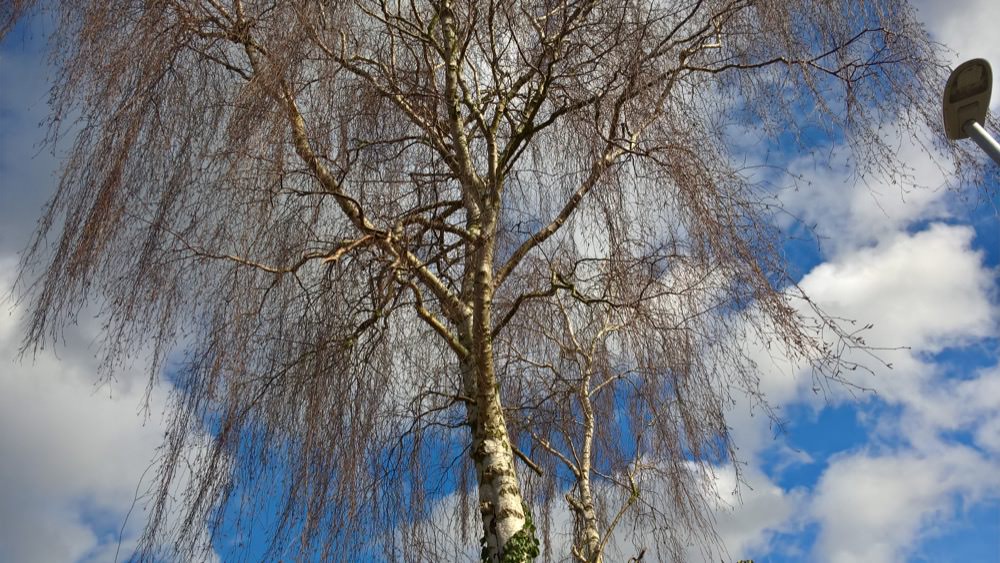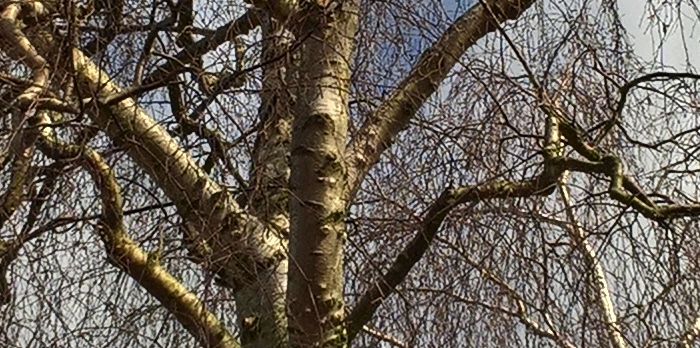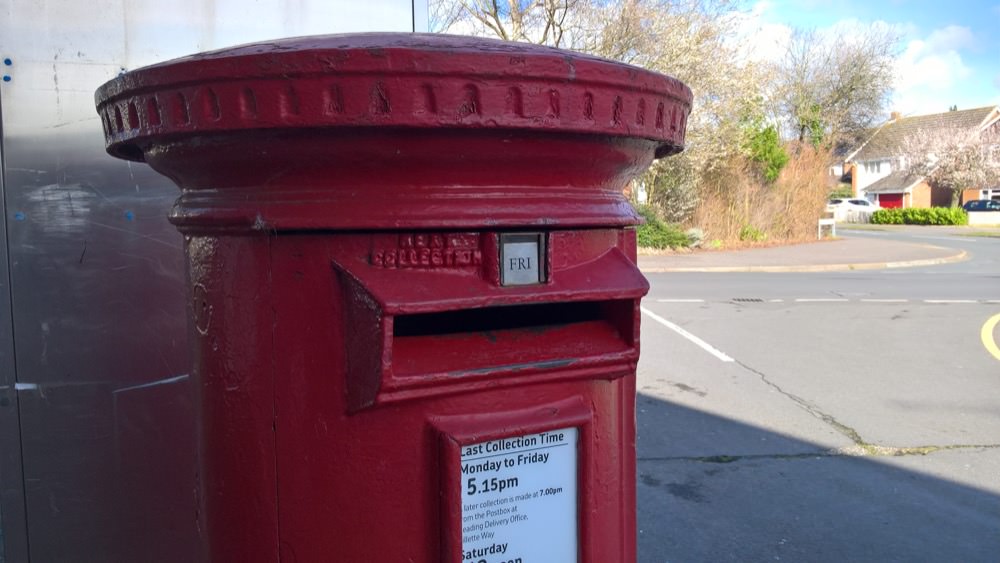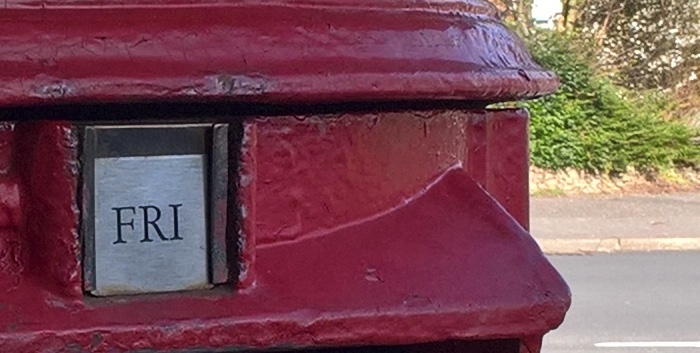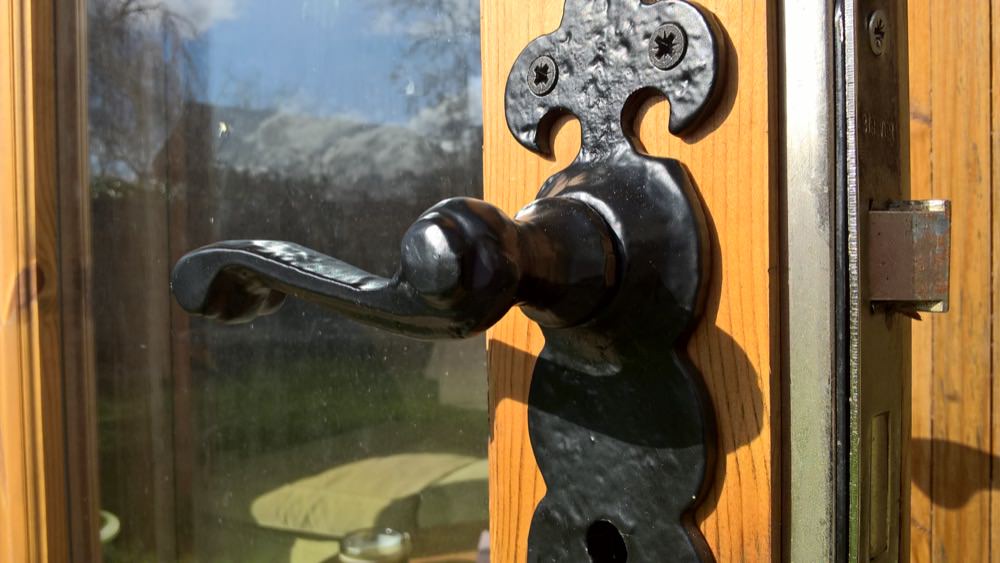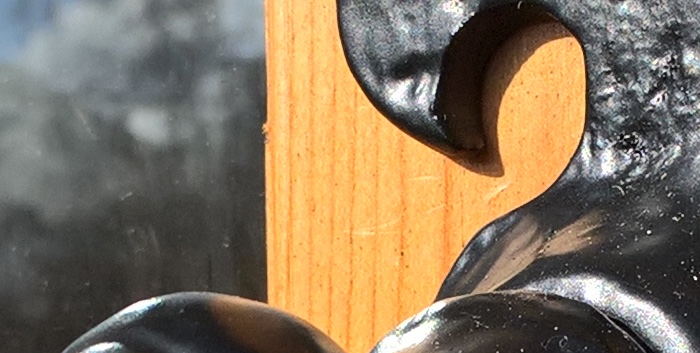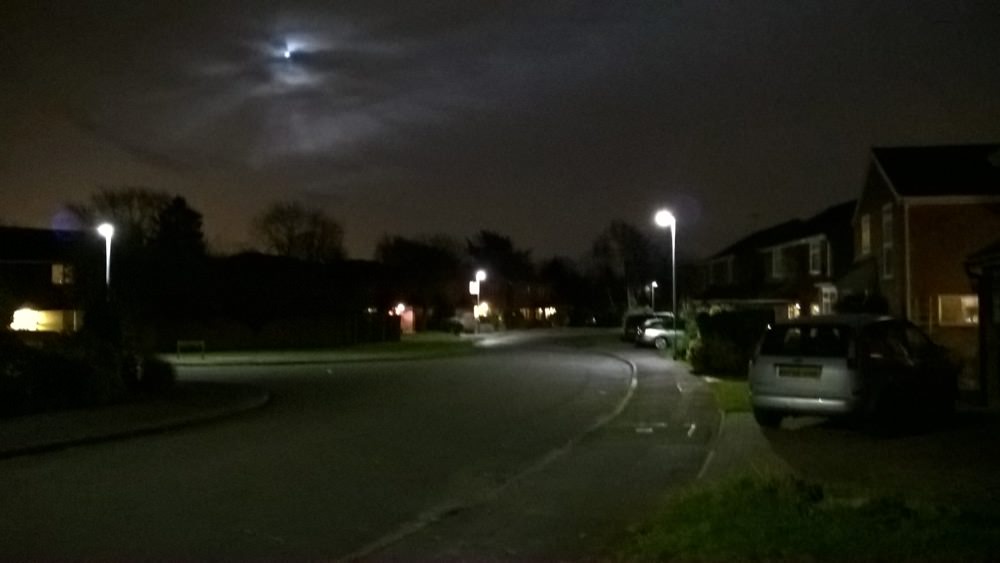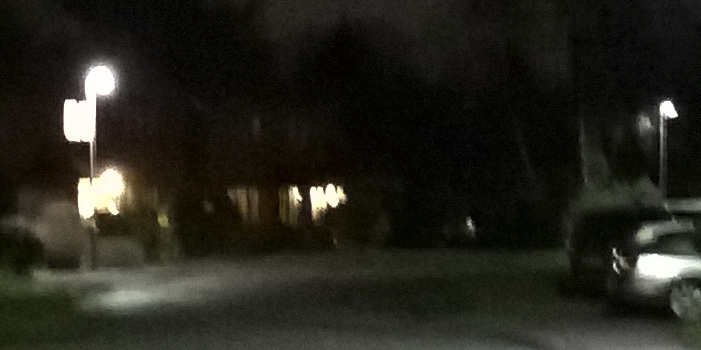 In terms of OS and interface, Windows 10 Mobile is now a very well known quantity - production build 10586.107 was pushed to the Lumia 650 shortly after I powered it on for the first time and seems very stable, at least on this hardware.
There are few surprises in the bundled applications, and there's the usual wait after first power on while up to 50 applications update themselves in the Store. But it's all manageable and UI remains responsive throughout. The main additions for the 650 in the UK (these will vary according to market) are the Daily Mail universal application and the Amazon UK (Silverlight) app.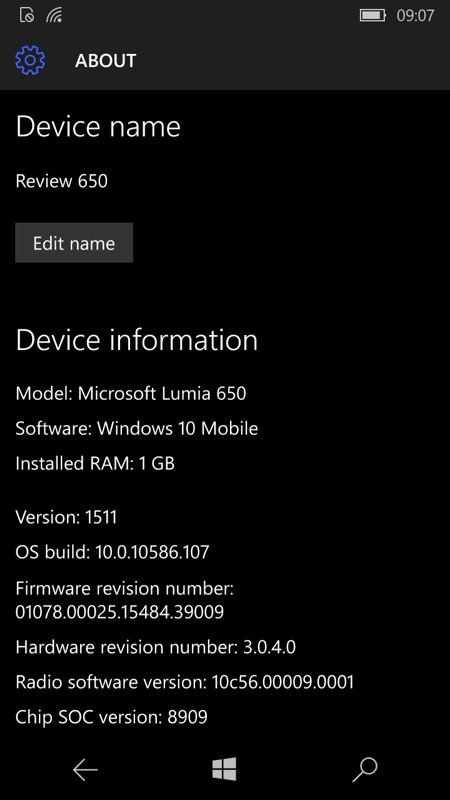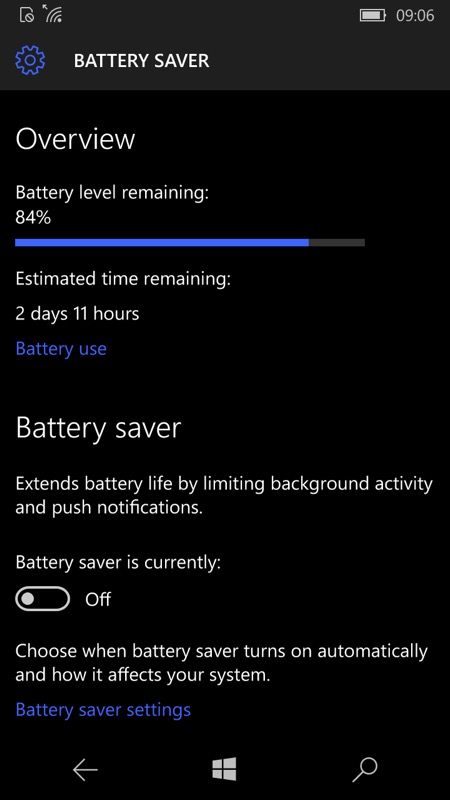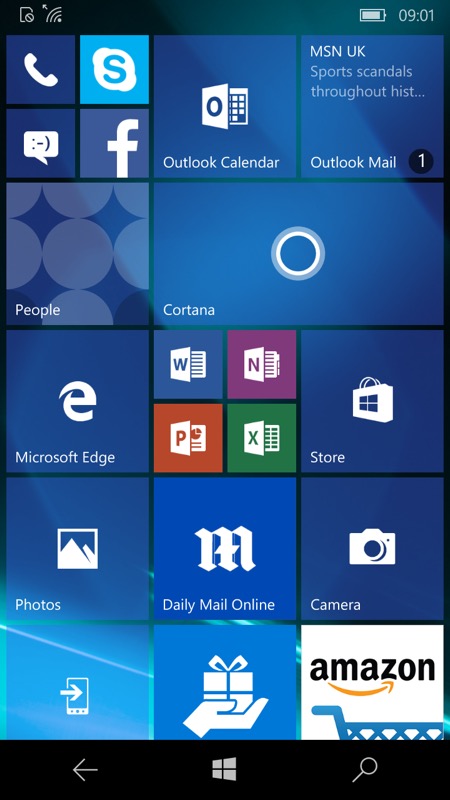 All the usual strengths and weaknesses of the platform are here - the lack of official ways into Google services (including YouTube) and into some popular social ones (e.g. Snapchat), but equally the rather fabulous Office and Outlook implementations. Maps is taken care of with GPS/GLONASS support and Wi-fi includes up to 'n' compatibility.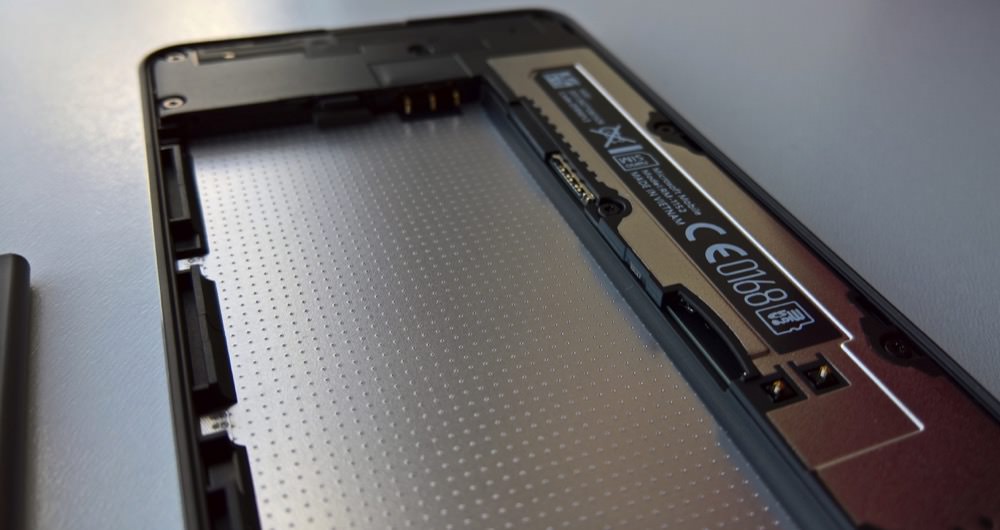 So, we have a Windows 10 Mobile smartphone that's built well and specified right on the limit. Anyone familiar with tech specs will take a look at the bullet points and pronounce the Lumia 650 underpowered, yet I can't deny that it all works perfectly adequately in practice. Within the limits of the 720p display and 720p media handling, and away from browsing of heavy desktop-class web pages, the applications and interface aren't appreciably slower than on any other W10M device. Nokia and then Microsoft aftwards, ended up as past masters at tuning smartphones so that all the components were 'matched'. In recent times we've seen third parties fail horribly here, after all. And there's one big upside in using the Snapdragon 212 chipset rather than a 400 or 600 series - the battery life is fantastic on the Lumia 650.
It's always tough to gauge battery life accurately when trialling any smartphone, since there's not enough time to really put it through its paces over a lengthy period, not least because it won't have the full set of third party apps and services that most of us tend to accumulate on a long term device. But it's possible to get a good sense of how it's going to pan out - and I'm impressed so far - standby drain is of the order of 1%/hour, much lower than I've been finding with the flagships. Again, for the target market, interested in getting through a connected day without worries and not too concerned about multimedia performance, even the smallish 2000mAh battery is perfectly sufficient, it seems.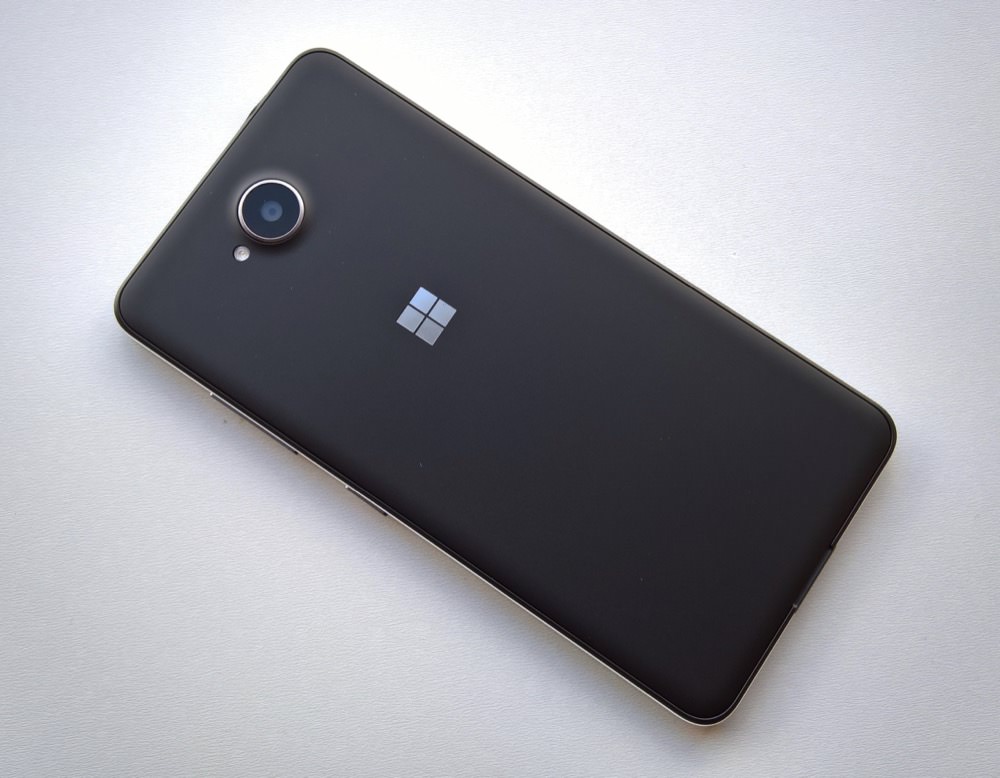 So let's talk about who the Lumia 650 is for. Combine:
a chipset that's so frugal with power
a thin and light, hard-wearing device that also feels utterly premium in the hand
a phone that runs the OS of choice for many businesses
a phone that's fully flexible in terms of battery and storage
a phone that's available for not much more than £100 ex-VAT, in bulk and with enterprise discounts
...and the 650 does seem to be the perfect smartphone to hand out in companies.
Not that there's anything stopping an individual from buying the Lumia 650, either SIM-free or from a network - you'll remember I quoted a pay-as-you-go price above? If you're not too bothered about high resolution video capture or playback, if you're not set on graphically intensive games, then the 650 offers a premium feel in the hand and a beautiful smartphone experience, I contend. It's no iPhone or mid-range Android competitor, mind you, it's something of a different beast altogether - as we're used to realising in the Windows Phone and Windows 10 Mobile world!
PS. The really interesting aspect of the 650's existence is how it will compare with what third party partners of Microsoft come up with for their own Windows 10 Mobile devices. Many of these are going to be in the £50-£200 region (in UK pricing) and as such we may be able to do some direct comparisons. If the latter get sold and distrubuted in Europe, of course, not always a given.
PPS. I'm doing a detailed comparison with the 650's predecessor, the Lumia 640, don't worry. It'll be up in a few days.
______________
Thanks to Mobile Fun for the loan of the review hardware. See their site for loads of Lumia 650 accessories!
Reviewed by Steve Litchfield at