As with most PWAs, until web sites and manufacturers start promoting them a bit more, it's crucial to start off with the right URL. And, unfortunately, in this case the URL isn't memorable. A reader (MK) has now found a short URL way in. If you're reading this web page in Edge on your phone then just tap the link below. Or, if you're using the AAWP Universal app then you could copy and paste it into the URL bar in Edge. Or, again, use '...'/'Open in Web Browser' from the app...)
Anyway, the URL you need is maps.google.com?force=pwa
With that tapped on or typed or pasted into Edge, you're off to the races. Literally, if you wanted to go to the races anyway(!) Via car, public transport or on foot.
Now, don't get your expectations up, this PWA doesn't include a real time sat-nav mode. But it does include access to Google's latest maps, traffic, transit, and satellite maps and data. Which is half the battle. And, it should be noted, there are several native Windows 10 UWP applications which do the same as Maps Go here, not least Maps App Discovery, so all of this isn't necessarily providing you, the end user, with functionality that you didn't already have. I just thought that the capability (and URL) was interesting!
Here we go with a walkthrough then. Pasting in the URL above into Edge, I got: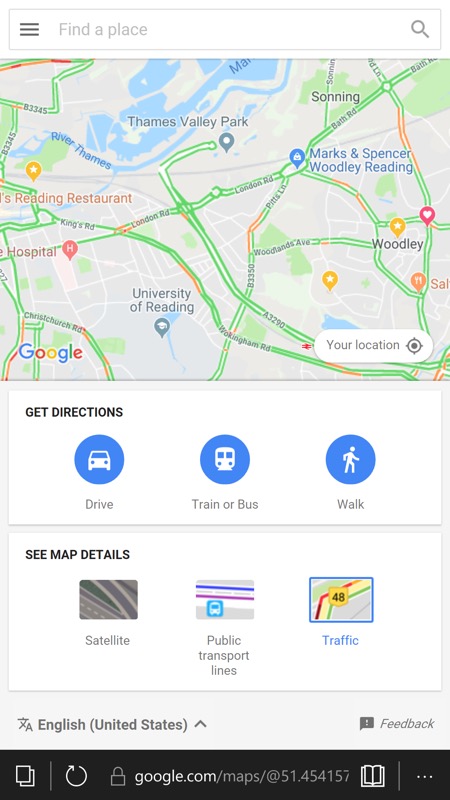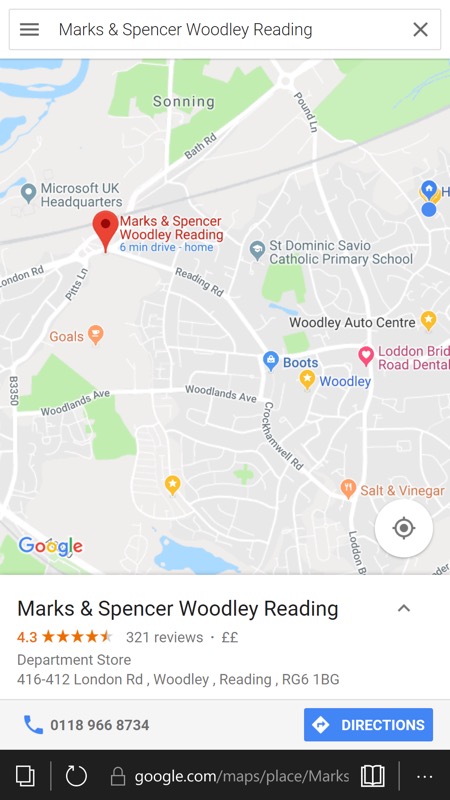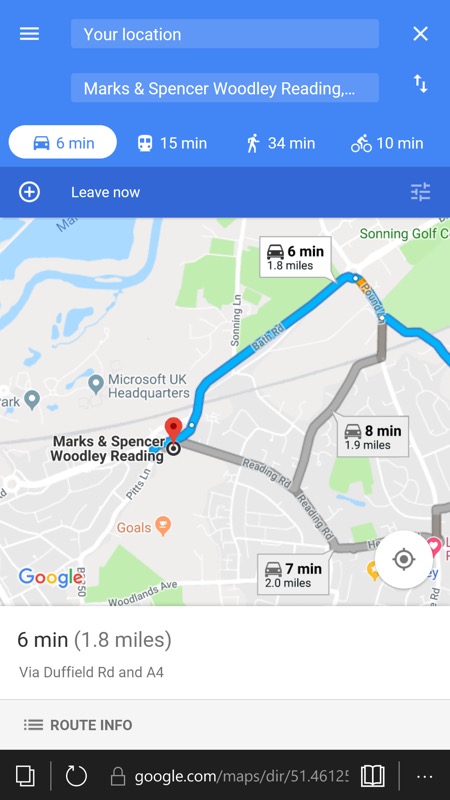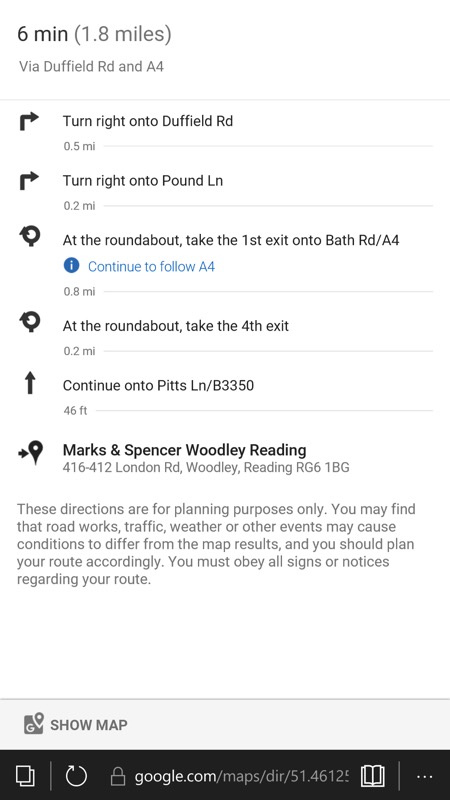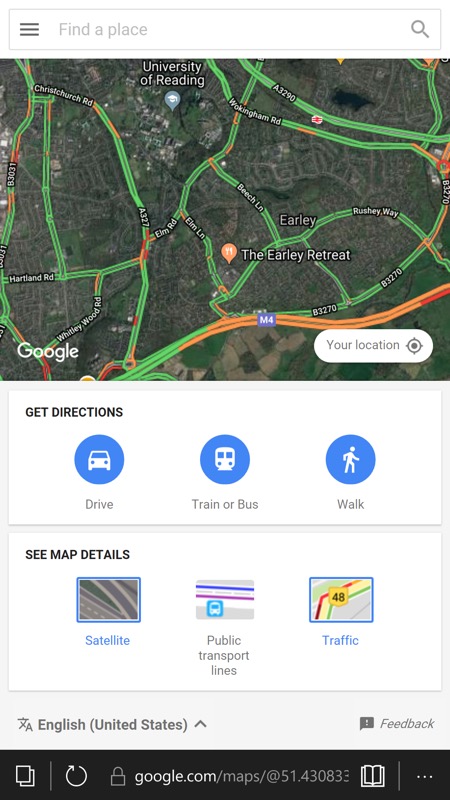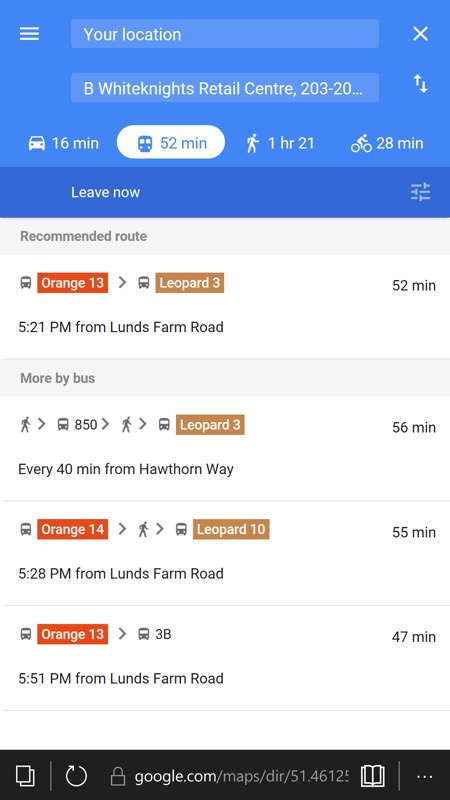 It's certainly a URL to add to my favourites and also now pinned to my Start menu. It's official, being part of Android Go, though I do expect that Google might at some point provide an even easier to remember and easier to type URL to access this PWA app!
PS. Edge is good at keeping tabs open, so be careful you don't end up with multiple tabs open, all with Maps Go PWA instances! Don't keep tapping on a Start screen shortcut, for example. Check your tabs!