Confusion reigned in the comments because most AAWP readers have an Office 365 subscription by now and so never see what the casual user sees on their phones, and/or are remembering how Office Mobile used to look and behave a few years ago.
However, there's an easy way to tell - hard reset a device which had been updated to the latest 2018 patches for Windows 10 Mobile, then create a brand new Microsoft account, i.e. start absolutely from scratch. And that's just what I did, taking one for the team, as it were....(!)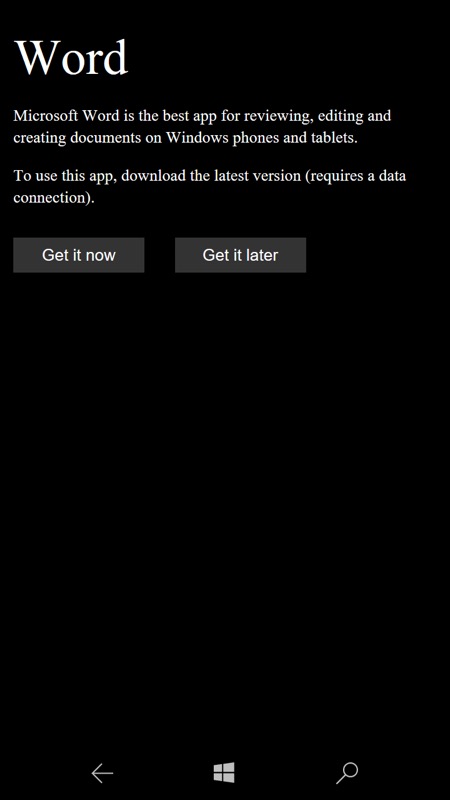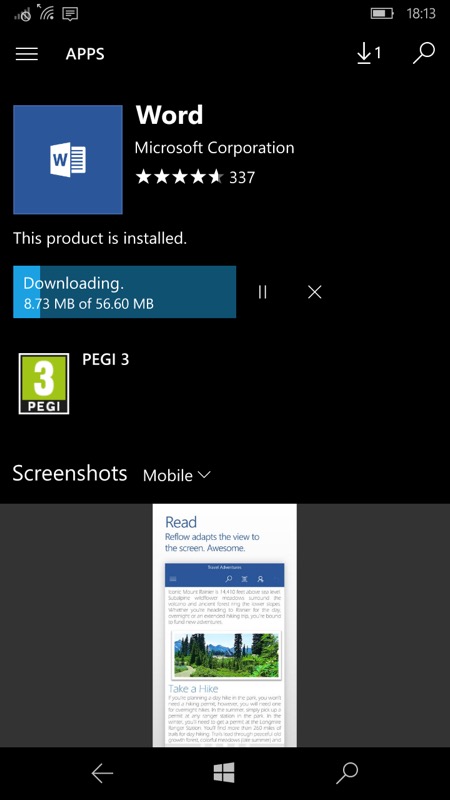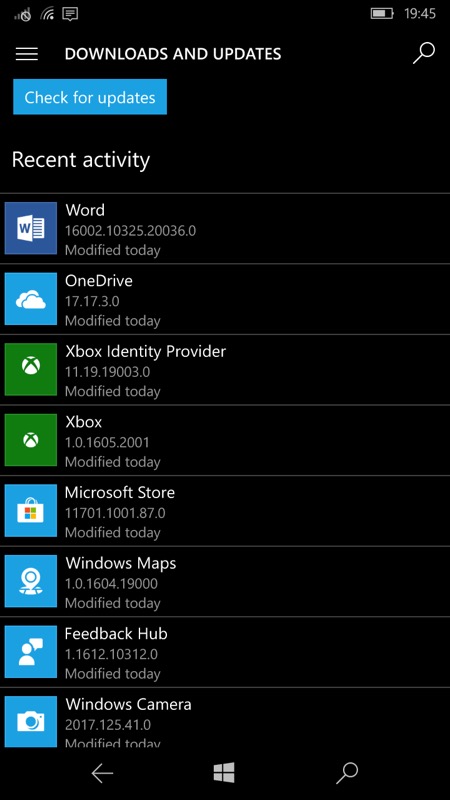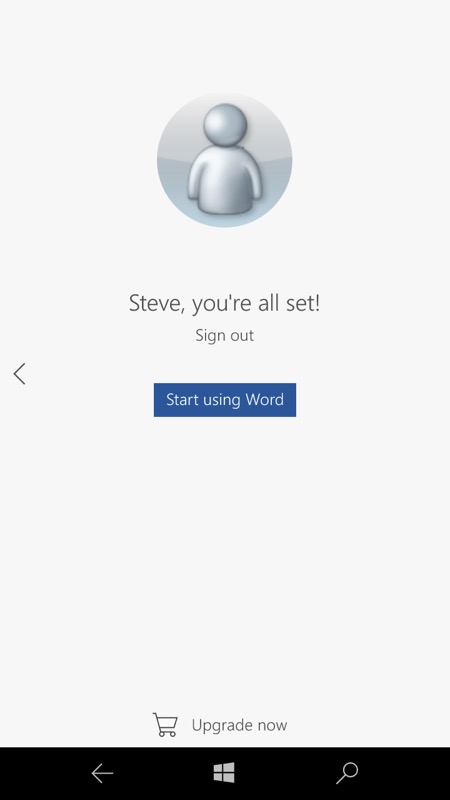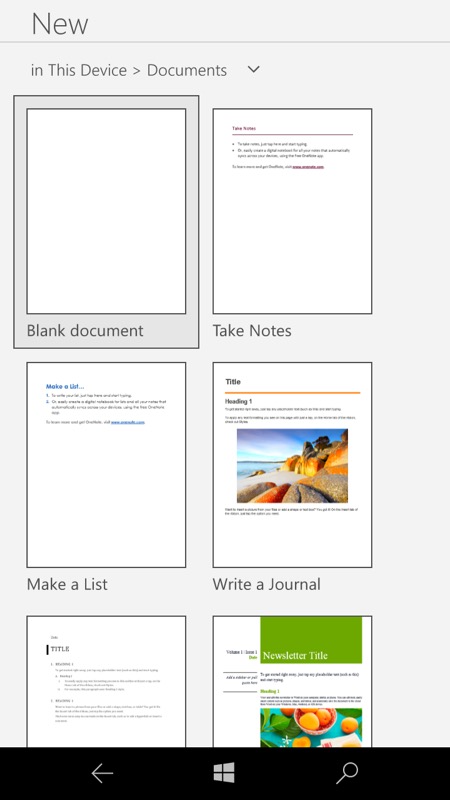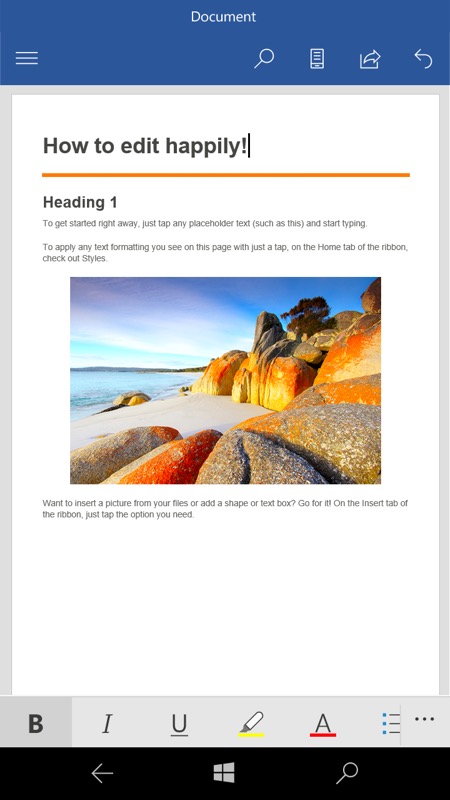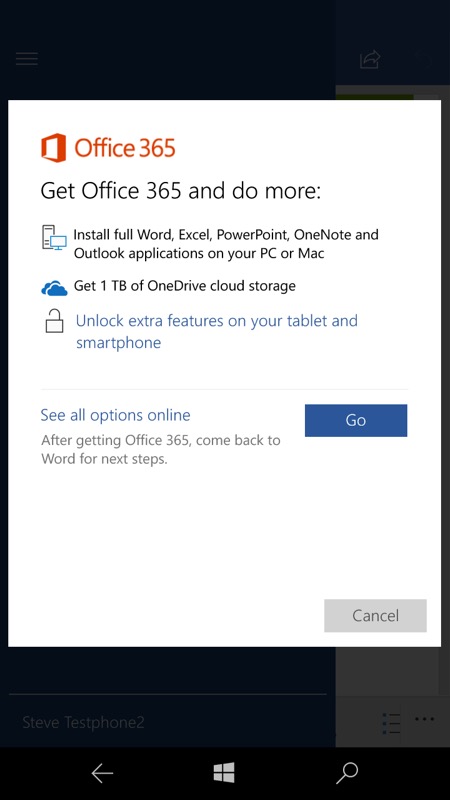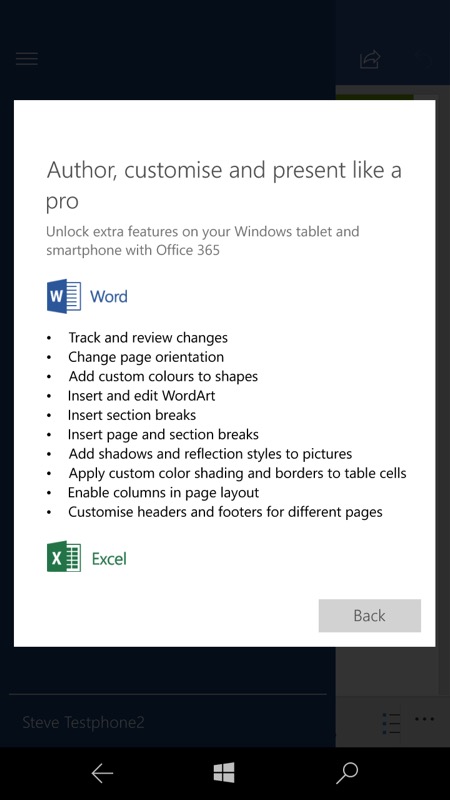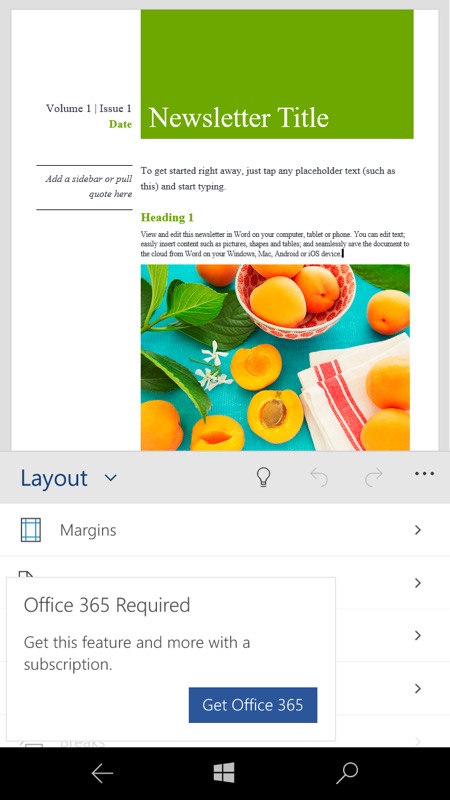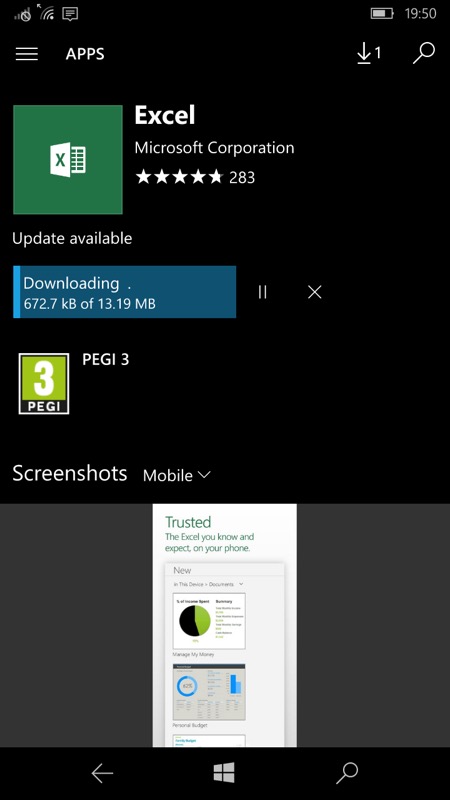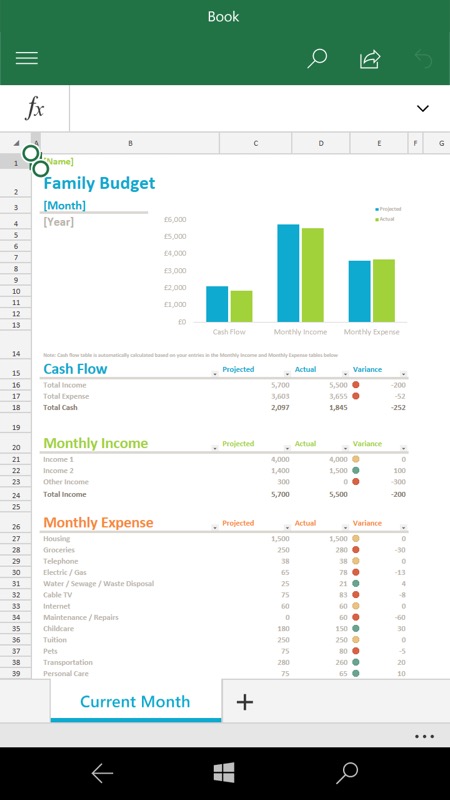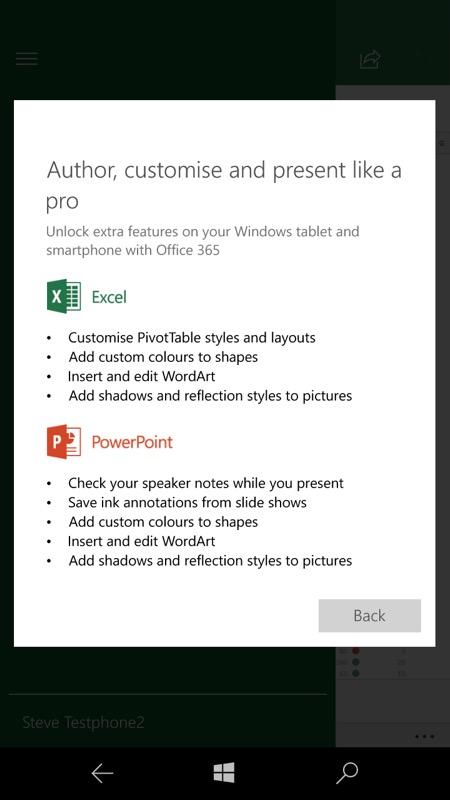 To save you squinting at the screenshots (or if you can't see them for any reason), here are the definitive lists of 'extras' you get in each Office Mobile application if you do decide to upgrade to Office 365:
Word
Excel
Powerpoint

Track and review changes
Change page orientation
Add custom colours to shapes
Insert and edit WordArt
Insert section breaks
Insert page and section breaks
Add shadows and reflection styles to pictures
Apply custom color shading and borders to table cells
Enable columns in page layout
Customise headers and footers for different pages

Customise PivotTable styles and layouts
Add custom colours to shapes
Insert and edit WordArt
Add shadows and reflection styles to pictures

Check your speaker notes while you present
Save ink annotations from slide shows
Add custom colours to shapes
Insert and edit WordArt
Add shadows and reflection styles to pictures
These extras definitely seem to me like features and functions that you'd use more on a bigger screen, typically when creating a larger and more complex document. So in this regard I think that Microsoft has chosen its 'out of the box' feature sets for Word/Excel/Powerpoint Mobile well. What you do get on the phone for free is very much all you'd want to do on the phone! Paying to upgrade* in order to add the features in the table seems to be something you'd only consider on a Windows tablet.
___________
In short, then, as promised by Microsoft originally, you can indeed edit and create in Office on the (standalone**) phone without paying a penny to Microsoft, of course you can, you just don't get the advanced features listed above in our definitive table.
* Of course, there are other reasons to upgrade to Office 365, it's good value, not least that 1TB of cloud storage as part of the deal, plus the full licensed Win32 version of Office on your desktop.
** Someone is, of course, going to point out that plugging in the small screened phone into a Continuum display might get you the editing/creating capabilities yet with a much larger display than 10". Not so fast, Microsoft has thought about this niche use case. Boot up Word when using Continuum and you'll find that you can't edit or create without Office 365, as shown below. Well, at least this is consistent with the rules!