To help you visualise where we are in terms of the window for these monthly OS updates, here's a helpful chart: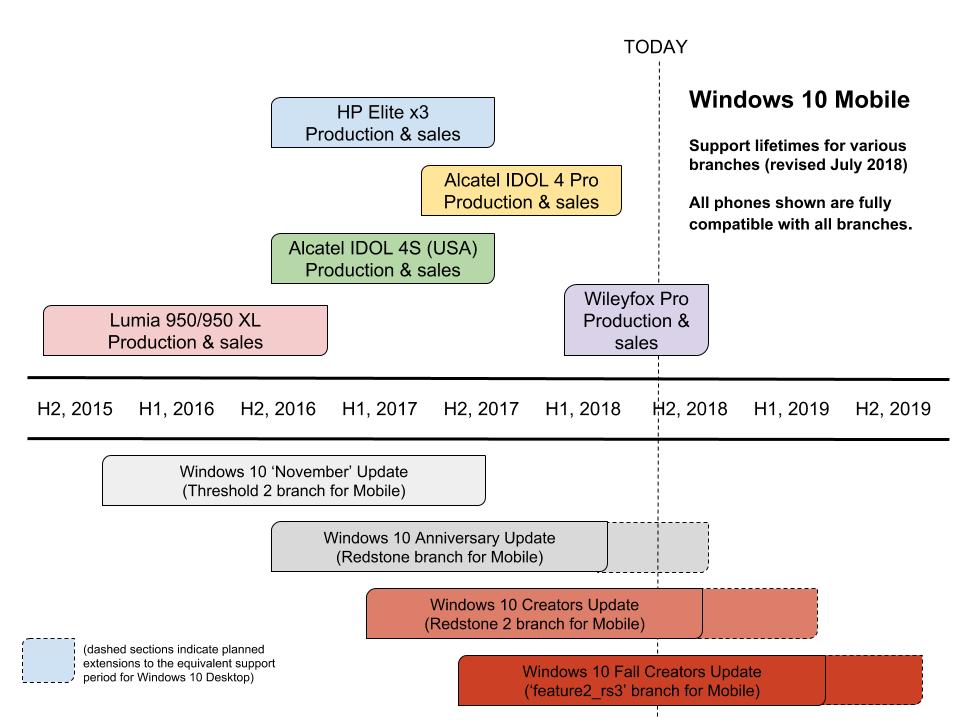 The Fall Creators Update ('rs3', i.e. 'Redstone 3', at least in name) is the 'production' branch of Windows 10 Mobile, and these are regular 'Patch Tuesday' fix round-ups for it, with the official list for 15254.490, the '2018-07' update' mainly composed of minor fixes and security patches, at least in terms of mobile relevance.
From the official release notes:
Addresses an issue in which DNS requests disregard proxy configurations in Internet Explorer and Microsoft Edge.
Addresses additional issues with updated time zone information.
Evaluates the Windows ecosystem to help ensure application and device compatibility for all updates to Windows.

Security updates to Microsoft Edge, Windows apps, Windows graphics, and Windows kernel



Other branches have updates either rolling out or imminent.
As usual and as per the graphic above (the rectangles in a shade of red), all other supported Windows 10 Mobile branches are getting updates too, so all those older phones (Lumia 930, 830, 735, 640, etc.) finishing life on the Anniversary or Creators Update (if the user was smart enough to use our (ahem) hack!) aren't losing out on the core security fixes, at least.
As usual, in today's vulnerability-stricken, malware-strewn and fraudulent times, we should never disregard security fixes (e.g. to the Edge browser) though, so update today in all affected mobiles, just in case!
Phones on the Creators Update should also advance, with this release, to build 15063.1206 (from .1154)
Phones on the Anniversary Update should advance to 14393.2363 (from .2312)
In each case you get the core security and component updates, though obviously without any subtleties in functionality introduced in later branches for Desktop or XBox.
As ever, with all phones, head into Settings/Update & Security/Phone update in order to get the update immediately.
PS. Note the effective (in terms of new builds) termination of the Insiders programme - we've only been dealing with these 'Patch Tuesday' updates since February 2018. Besides the lack of development of new features, Insider builds for Mobile are just not worth bothering with for Microsoft, since the changes from month to month are small enough (and common enough to Desktop) to just be tested internally.