Key features of the TITAN II are its 16 megapixel camera, LTE connectivity, 4.7" SUPER LCD screen, 1.4Ghz Snapdragon processor, 512MB RAM and 16GB of internal memory.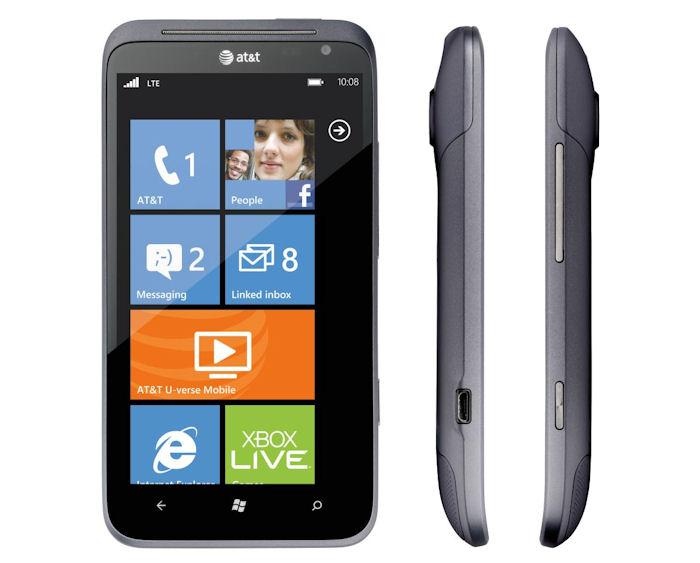 Intriguingly the TITAN II will be going head to head against the Nokia Lumia 900, which will be go on sale for $99 on the same day. Specification wise there's not a lot to choose between the two handsets; on paper the TITAN II has a superior camera, but the Lumia 900, arguably, has the more attractive design (and a choice of colours). Both HTC and Nokia provide additional software to help differentiate their devices, but thanks to a richer suite of applications (e.g. Nokia Drive 2.0), it is fair to say that Nokia has the advantage here too.
These design and software factors, together with the $100 price difference, mean the HTC TITAN II may struggle in a sales race with the Lumia 900. However, HTC has a strongly established high-end smartphone brand in the US, something that can't be said Nokia in the last few years, so the TITAN II should find its own niche amongst loyal HTC customers and those who prefer it's more traditional styling. It should also benefit from the halo effect of the big advertising campaign planned for the Lumia 900.
More importantly, despite an understandable desire to match the two Windows Phone device against each other, the real competition for both handsets comes from high end Android handsets (e.g. Samsung Galaxy SII) and the iPhone 4S. The results of this race will be far more important for Windows Phone going forward.