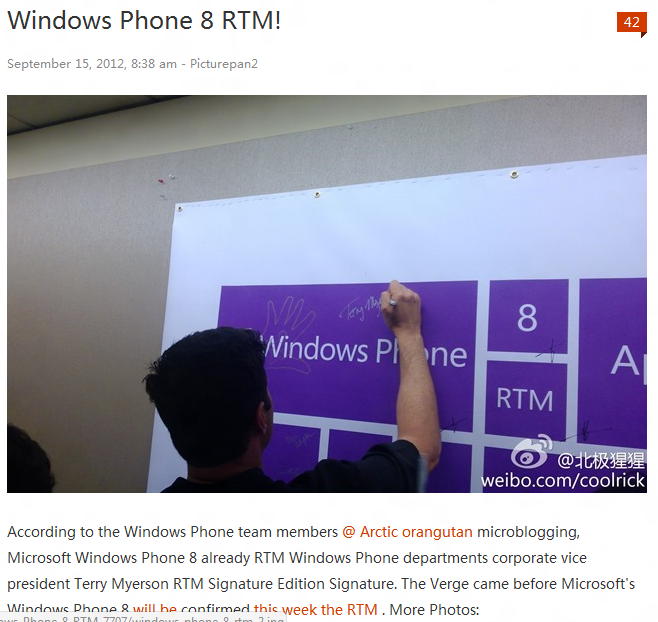 One of the images published on LiveSino.net
Nokia and Samsung recently announced Windows Phone 8 devices (Lumia 920, Lumia 820, Ativ S), but were unwilling to allow attendees of the respective events to explore the operating system. While Microsoft has previewed many features, there are probably many basic aspects and behaviours (which are different to Windows Phone 7.5) that are still unknown to those outside of the production chain.
The RTM date, and hardware announcement dates are consistent with other leaked dates published by ZDNet, which means the suggested date of the official Windows Phone 8 release on October 29th has a good confidence level. This will also be three days after the October 26th release date for Windows 8.