From the Windows Team Blog:
Samsung did a heck of a job packing the latest and greatest tech into the ATIV S, but what's even more impressive is how great the phone feels when you pick it up. Despite having a 4.8" display, which makes the ATIV S one of the bigger phones on the market, it doesn't feel that big. I attribute that to three things. The first is that the ATIV S is impossibly thin – obvious, yes - but still important. The second is more subtle; Samsung made the bezel of the ATIV S an oblong hemisphere (hello, Art History degree, I missed you). In English that means that the bezel actually bulges out slightly, then tapers more acutely to the back. This makes the ATIV extremely comfortable to hold and keeps your fingers off the screen when it's in your hand (smart!).

The third, and in my opinion most important, is weight and balance. When designing a handheld device engineers walk a fine line – too light and the device feels cheap, too heavy and it's cumbersome. Samsung's ATIV S walks this tightrope with ease; it's solid but not heavy, and it's perfectly balanced so your hand doesn't get fatigued. I've been using mine for a few days and not once did I have to do to the "I-need-to-put-this-thing-down-and-shake-out-my-hand-because-my-fingers-are-going-numb" thing.
In many ways, the ATIV S is the counterpart to Samsung's Android flagship, the Galaxy S III, with near identical form factor, display and most specifications. The SGS III has been selling very well around the world, though Windows Phone devices arguably sell to a slightly different demographic and it remains to be seen whether the target audience for this, still perceived as a 'new' OS and ecosystem, is ready to accept a phone which is so large in the hand.
No doubt Samsung has other Windows Phone 8 devices up its sleeve, so watch this space for what will probably be a 4" or 4.3"-screened entry into the Windows Phone world. Note also that we haven't seen Nokia's big Windows Phone 8 launches yet - these are scheduled for September 5th in New York in a joint event with Microsoft.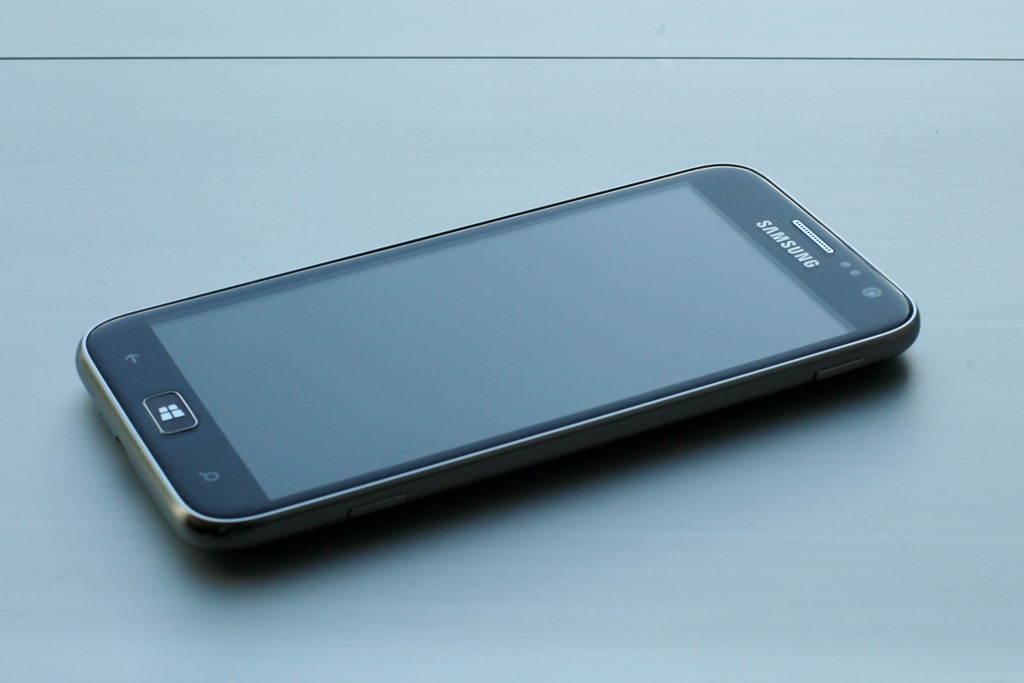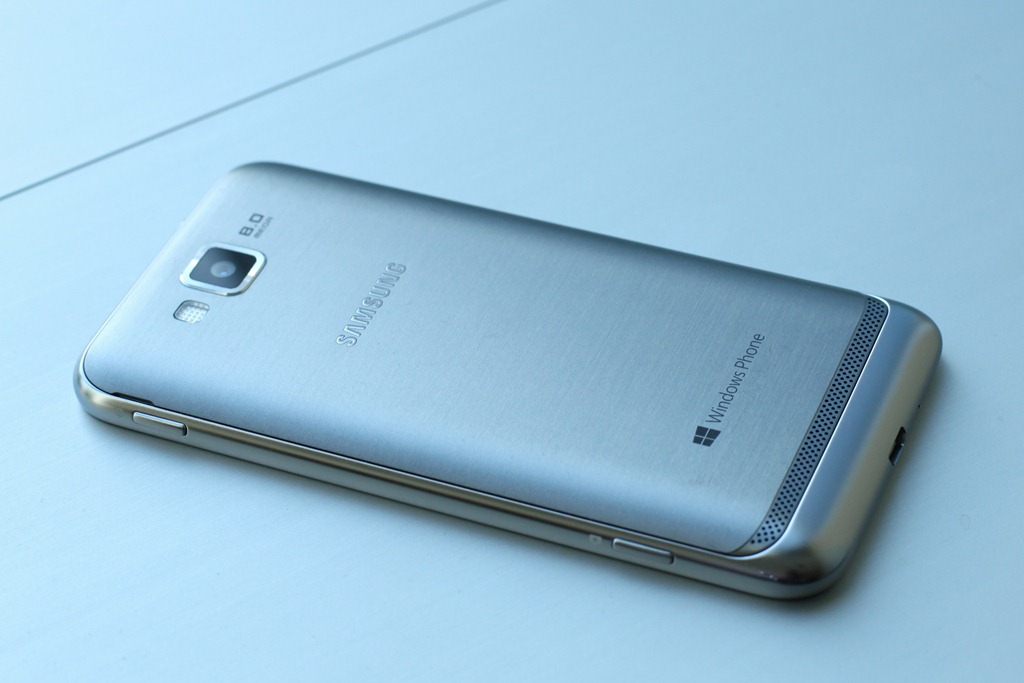 Here's the quoted specification in full:
Network - HSPA+ 42Mbps 850/900/1800/1900MHz Quadband
Processor - 1.5 GHz dual-core processor
Display - 4.8 inch HD Super AMOLED
OS - Windows Phone 8
Camera - Main(Rear): 8 Megapixel Auto Focus Camera with LED Flash Sub(Front): 1.9 Megapixel Camera
Video - Codec: H.263, H.264, WMV, MP4, M4V, MOV
Full HD(1080p) Playback & Recording
Audio - Codec: MP3, WMA, MP4, M4A, AAC
3.5mm Ear Jack
GPS, A-GPS & Glonass
Connectivity - Bluetooth 3.0
USB 2.0
Wi-Fi 802.11 a/b/g/n (2.4 & 5 GHz), Wi-Fi Direct, Wi-Fi Channel Bonding
NFC
Sensors - Proximity, Accelerometer, Geomagnetic, Ambient Light, Gyroscope
Memory - 16/32GB User memory + 1GB RAM
microSD (SDXC support)
Dimensions - 137.2 x 70.5 x 8.7 mm, 135g
Battery - Standard battery, Li-ion 2,300mAh