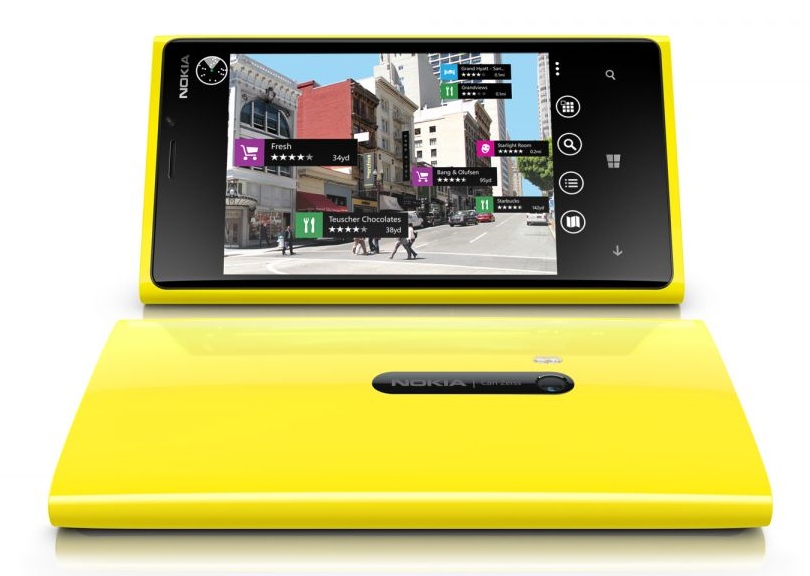 The Nokia Lumia 920 continues the overall design language used by Nokia on the Lumia 800 and 900. Inside the polycarbonate case is Nokia's largest screen on a Windows Phone, at 4.5 inches, which uses the PureMotion HD+ technology. This builds on the ClearBlack Display (CBD) that has been used on previous Nokia handsets, but now on a "better than HD" screen, with elements that react to sunlight to provide for improved outdoor viewing.
Nokia's Jo Harlow led off the introduction of the Lumia 920 by focusing on the camera technology inside the Lumia 920. 'PureView' branding, in this case, refers to optical stabilisation techniques which will be used to improve the quality of the images taken - the examples used in the demo were around the low light capabilities, and reducing any blur induced when the camera shutter is pressed. We have more details on the 920's camera here.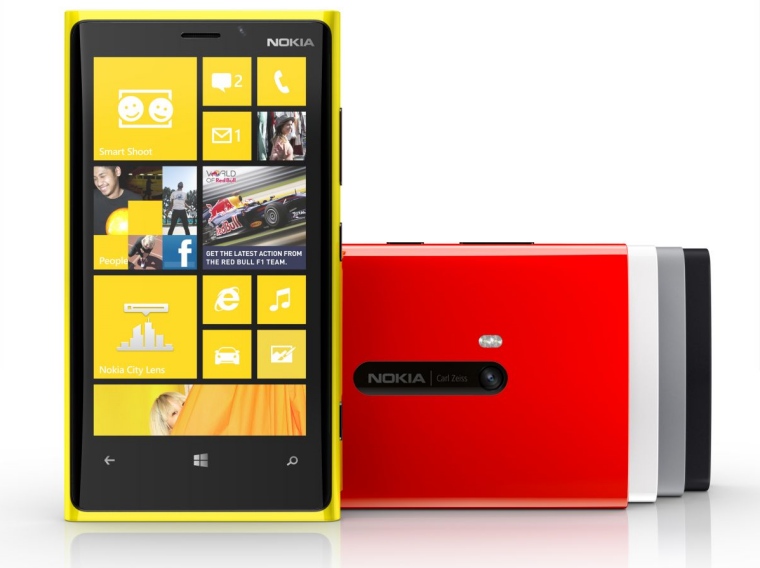 Nokia's expertise in navigation software is also going to be a core part of the Lumia 920 experience. Nokia Maps on Windows Phone will now support the downloading of maps to the handset so they can be accessed offline - not a cache, as Jo Harlow stressed, but the full mapping experience. Nokia Drive will not only provide free turn by turn navigation, but also work with your daily commute and local traffic reports to give you your best time of departure. Nokia Transport will give you real-time access to public transport information, while City Lens adds in an augmented reality feature to help discover the world around you.

Widely rumoured, the Lumia 920 ships with a 2000mAh battery that can be charged wirelessly. Conforming to the Qi standard, a number of wireless charging pads and peripherals were demoed. Nokia is also helping to promote the standard with a number of commercial partnerships to provide charging pads in public - Virgin Atlantic and The Coffee Bean & Tea Leaf Company were the two announced on stage.

The Lumia 920 will ship in four colour options (yellow, red, slate grey, or black), and will be available as a pentaband LTE or HSPA+ variant. Specific shipping details were not announced, and pricing will be announced on a country by country basis "when sales are due to begin."

Key hardware features:
Display

4.5 inch Nokia PureMotion HD+ WXGA IPS LCD
Super Sensitive touch
Nokia ClearBlack with high brightness mode and Sunlight Readability Enhancements

Battery

2000mAh with integrated Qi wireless charging

Processor

1.5GHz Dual Core Snapdragon S4

Main camera

8.7MP with Nokia PureView advanced optical imaging stabilization and Carl Zeiss optics
Full 1080p HD video capture at 30fps

Front facing camera
Memory

1GB RAM
32GB mass memory with 7GB free SkyDrive storage