Content can be synced from either Windows Libraries or iTunes. In the case of the Windows Libraries content can be copied from either on your local PC, or on a PC on your local network (i.e. the files in the Music, Pictures, and Video folders built into Windows). In the case of iTunes the app will read the local iTunes library, including playlists. The inclusion of iTunes support makes the switch from the iPhone as painless as possible.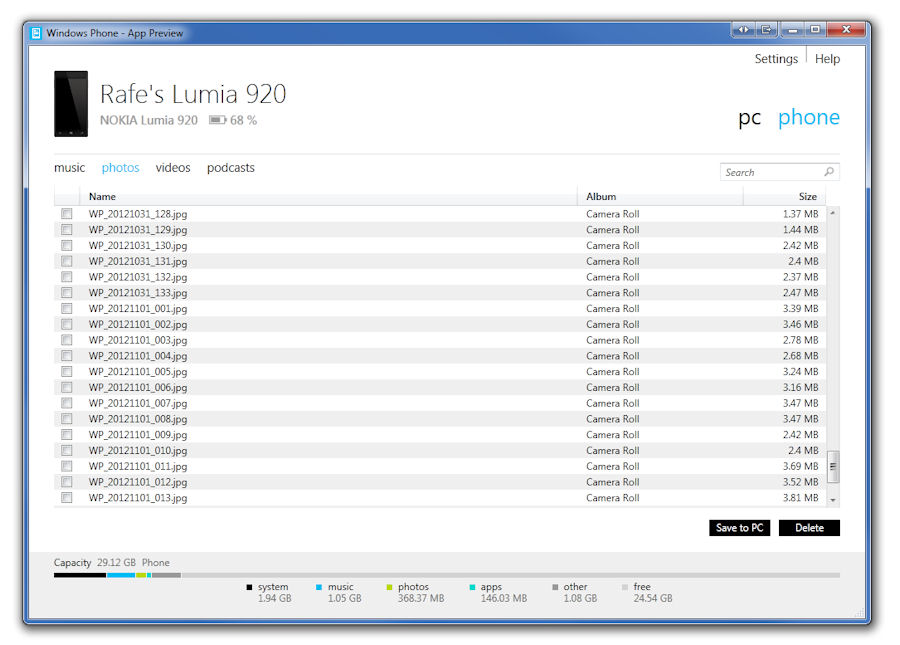 The app can be set to automatically sync content captured on the phone to the PC, with an option to resize photos to save space. The app also shows basic information about the connected Windows Phone 8 device, inlcuding phone name, battery life, and amount of space being used by each type of content.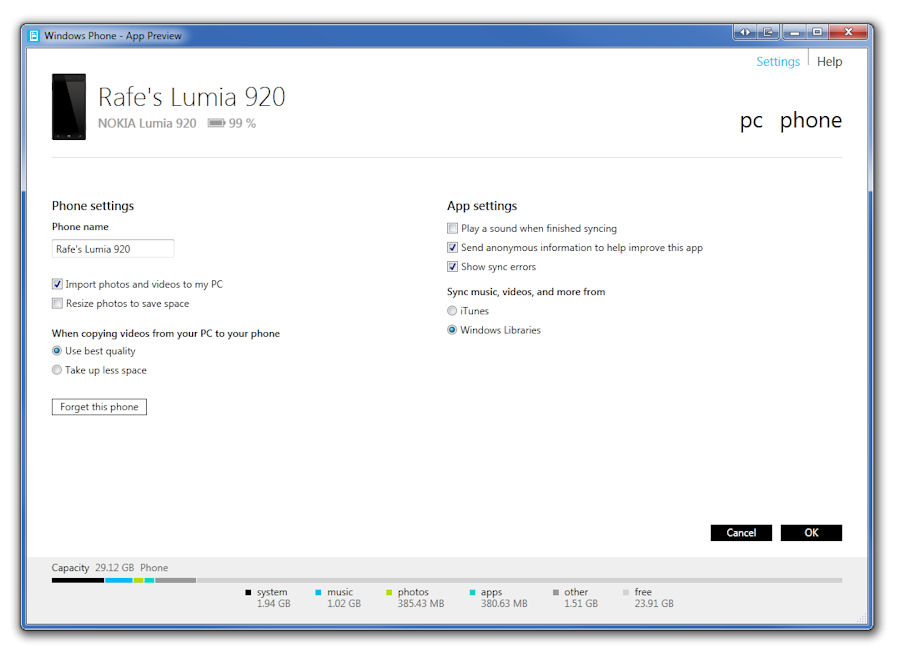 It's worth noting that, thanks to Windows Phone 8 support for USB mass storage mode (well MTP mode to be exact) and over the air updates, the Windows Phone app is no longer a requirement. If you prefer to manually copy content across, you can do so using Windows Explorer. Indeed, this is the only option for those using Windows Vista or Windows XP.
When you plug a Windows Phone 8 device in via USB, to a Windows computer, it will appear in Windows Explorer as an additional disk drive. You do not have complete access to the file system of the device, but rather the media and document folders (Documents, Music, Pictures, Ringtones, Videos). Still this is really all that is required, and should appeal to those who previously avoided Windows Phones because of the desktop connectivity constraints.