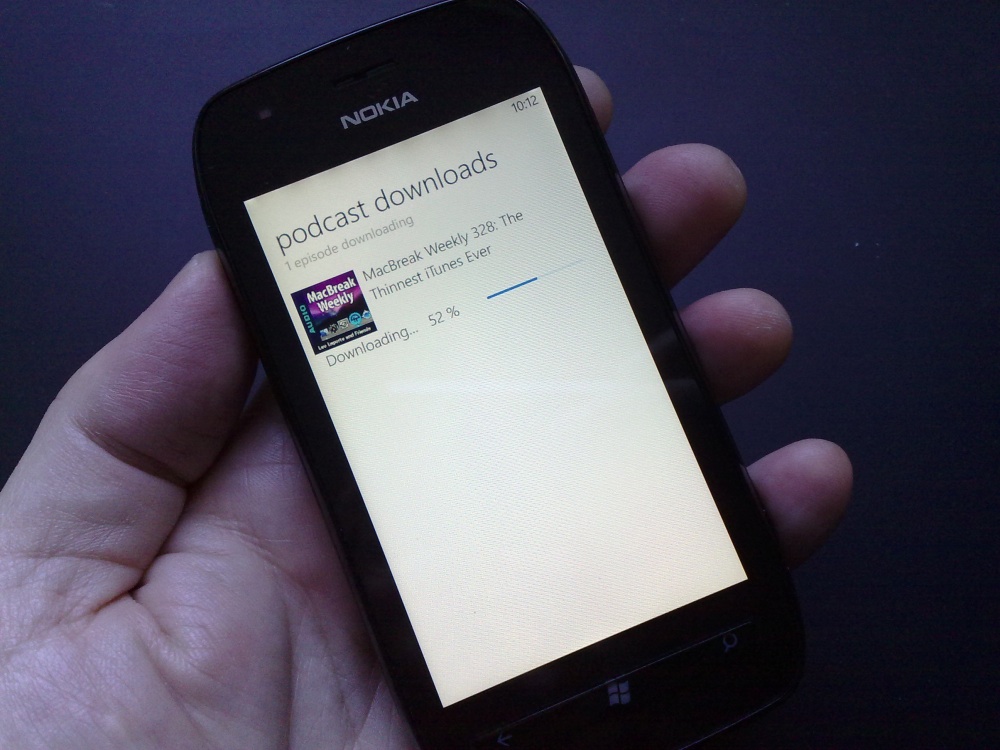 Here are the relevant changelogs:
Updated in 1.2.2.0:
- Add indication of play progress to episode listing.
- Fix Bluetooth audio handling.
- Bug fixes.

Updated in 1.2.1.0:
- Overall stability improvements.
- Fix podcast subscription list layout.
- Use generic podcast logo if the real podcast logo cannot be fetched.
- Bug fixes.
Obviously, given Windows Phone's restrictions, Podcatcher can only refresh its feeds and start downloading if it's brought to the foreground - this is expected and not a showstopper. The biggest remaining issue for me is that long feeds aren't handled properly, with only older programmes on the feed shown. Roll on the next update!
Here's video proof of Podcatcher in action now on the Windows Phone 7.5-powered Nokia Lumia 710:
PS. See also our review of the earlier version 1.1 by David.