Review:
Podcatcher for Windows Phone
Score:
70%
Windows Phone connoisseurs will tell anyone that support for podcasts, outside of the US at least, is not the best experience. This is thanks to an inability to add new podcasts without using desktop software and to download content on the fly. Developers have a tough job ahead of them with the limitations of the Windows Phone platform, mainly the limited ability to run in the background. The latest developer to tackle this issue is Johan Paul (@kypeli), who has ported his Podcatcher application, which was originally written for the MeeGo powered Nokia N9.
Version Reviewed: 1.1
Buy Link | Download / Information Link
Author's note: The version reviewed here (1.1) was in the quality assurance queue of the Winodws Phone Marketplace at the time of writing. We would like to thank Johan Paul for providing a beta copy of the latest version.
Podcatcher for WP is simple to use. So simple in fact, that a power user like me who opens an application prepared for a vast array of controls, will find themselves looking around wondering where all the settings are! Quite simply, Podcatcher for WP needs very few settings to do what it does.
The 'top level' screen has three sections to swipe through: the subscriptions list, podcast downloads, and the podcast player. The only setting to worry about is the 'Auto-update' option on each and every podcast subscription. The auto-download option for each feed is found by tapping the settings icon on each episode list. The feed settings screen also gives you the option to unsubscribe.
Because Windows Phone applications are started afresh so often, the developer opted to not include an 'Update Feeds' option. Instead, Podcatcher for WP checks its feeds every time that the application is launched.
Due to how background file downloads works in Windows Phone, the chances are that your phone will manage to download new content in the background. However, if you have large or slow podcast downloads, you may find you need to keep the app in the foreground or connected to mains power.
The killer feature of Podcatcher for WP, compared to the built-in Podcasts client, is the ease with which new subscriptions are added. Tapping the "+" toolbar icon launches the podcasts directory, which has three sections: popular podcasts, search podcasts, and add a podcast by RSS URL. Search queries are powered by gPodder.net, which is a widely used system made to support the desktop podcasting client of the same name. The popular podcasts list is, unsurprisingly, dominated by podcasts from the TWiT network, but you'll also find things like TED Talks and This American Life, and the BBC Radio 4 Friday Night Comedy Podcast. It's all high quality content which makes for a great way to get started.
If I had to nit-pick, I'd have liked to have seen dedicated directories for well-known podcast publishers, such as TWiT, Revision 3, and the BBC. Also, the app should be listed in the Music and Video hub, but this is a trivial detail.
Tapping on a feed opens a page displaying album art, feed description, and episode list, and each episode has a download button. However, a long press on an episode reveals an option to steam the episode, which works for audio and video podcasts.
It was stated above that Podcatcher for WP checks feeds on starts up. The latest version (1.1) now has indicators to show when new episodes have been found. In the subscriptions list, the indicators take the form of a new episode count next to each feed. Similarly, once viewing an episode list, new episodes are marked with a blue dot.
Fortunately, Podcatcher for WP supports the background audio service, which means you can continue listening while you're doing other things with the phone. You can also access the application by tapping on the toast notification that appears when you change the volume. When viewing the in-app podcast player, I felt that the playback controls were a little on the small side, but not so much that they were awkward to use.
Overall, Podcatcher for WP supports almost everything that a model Windows Phone application should – i.e. background downloads and fast application switching. The one thing not present, that I expect the developer will soon add, is enabling a live tile that displays how many unplayed episodes are waiting for you. However, if you suffer from "inbox guilt" then you might be glad there isn't a live tile!
If you are serious about consuming audio and video podcasts on your Windows Phone device, and are tired of having to go through the Zune Desktop software, then I recommend you try Podcatcher for WP. You can find it in our AAWP Application Directory. It has a free trial and costs £1.29.
QR Code Link
Scan with Bing Vision to Download: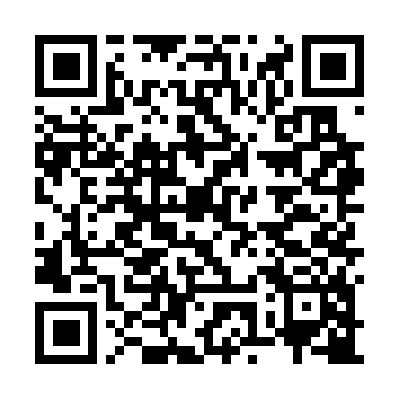 Reviewed by David Gilson at