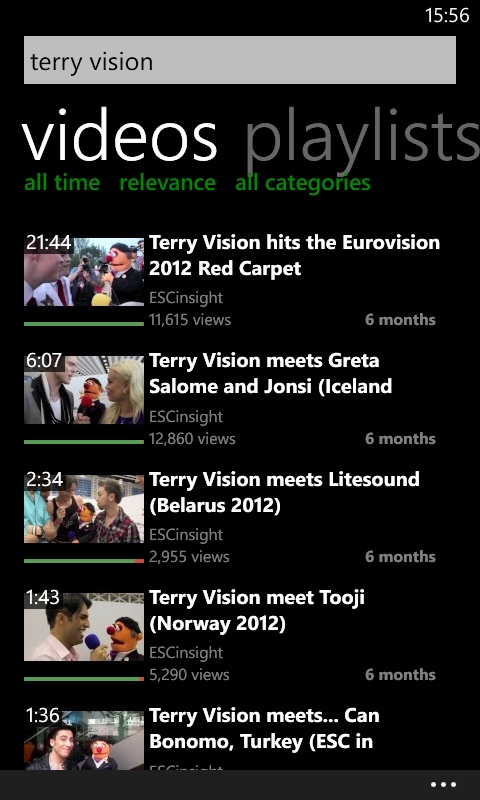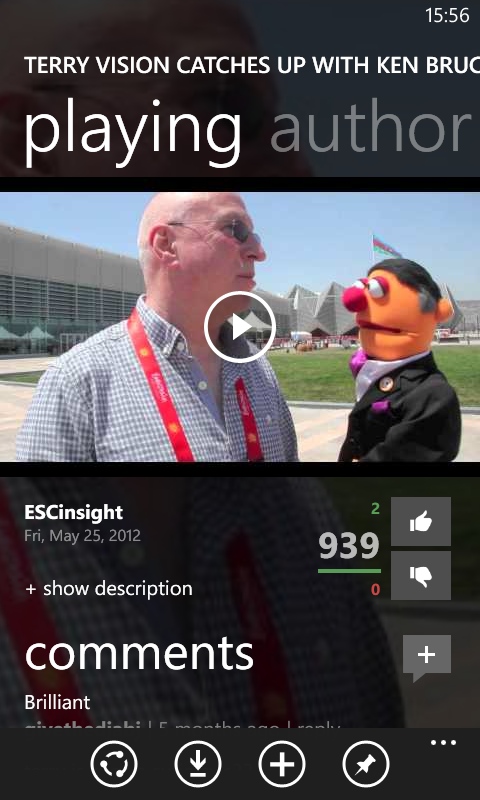 The issue that caused the originally breakage, which is common to all third party YouTube apps, is a result of the level of API access provided by Google to YouTube. Access to video information and related meta data is fully implemented, in line with Google's standard policy on service APIs, but access to the video streams themselves is not officially supported (though various methods can successfully be used). Moreover, there are some questions over what Google considers legitimate use. Just because an API exists, it does not mean it can be used for any purpose, as there are usually usage conditions imposed.
The issue is something that Microsoft themselves has mentioned as an explanation for why native YouTube support on Windows Phone is relatively limited:
Second, in 2010 and again more recently, Google blocked Microsoft's new Windows Phones from operating properly with YouTube. Google has enabled its own Android phones to access YouTube so that users can search for video categories, find favorites, see ratings, and so forth in the rich user interfaces offered by those phones. It's done the same thing for the iPhones offered by Apple, which doesn't offer a competing search service.

Unfortunately, Google has refused to allow Microsoft's new Windows Phones to access this YouTube metadata in the same way that Android phones and iPhones do. As a result, Microsoft's YouTube "app" on Windows Phones is basically just a browser displaying YouTube's mobile Web site, without the rich functionality offered on competing phones. Microsoft is ready to release a high quality YouTube app for Windows Phone. We just need permission to access YouTube in the way that other phones already do, permission Google has refused to provide.
Google could provide a Windows Phone YouTube app, but have chosen not to do so, indicating there is insufficient user demand (i.e. not enough Windows Phone users). While it's easy to see an ecosystem war conspiracy in Google changes to YouTube it's more likely that any breakage of third party apps is unintentional or unavoidable.
More broadly Google's lack of enthusiasm for supporting Microsoft's platform is likely, at least in part, to stem from the direct competition between the two firms. Nonetheless the reality is, whatever either side may say, that support in either direction will largely be driven by commercial considerations, and not by what is in the best interests of consumers (fortunately though, these do often over lap).
Metrotube can be downloaded, for free, from the Windows Phone Store.