Place Tag explained
When you capture a photo using Photo Tag address information is automatically shown along the bottom of the photo. However, using Nokia's Live Sight technology (as seen in HERE City Lens), it also recognises nearby points of interest (landmarks) and, by tapping on their associated square, the name of the selected place can then be used for the location annotation.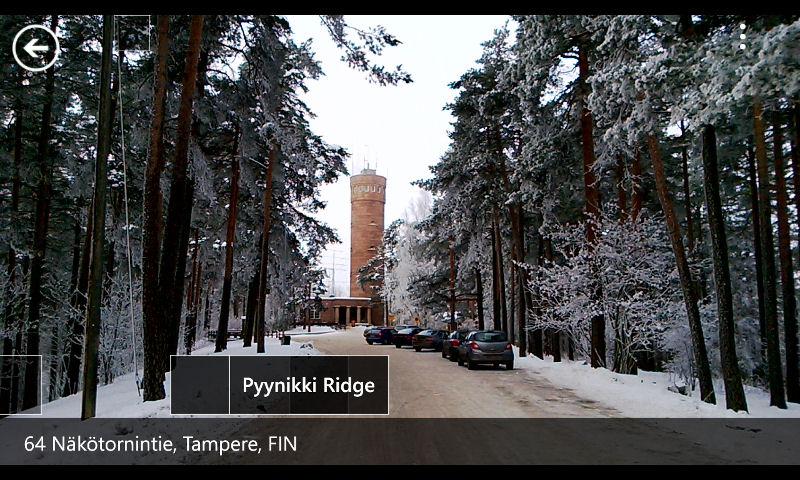 The idea here is that you can take a photo of a particular place and then use the information provided by Live Sight to correctly label the image with a real name. This goes beyond other location-tagging apps that can typically only provide a street address. It's a smart use of Nokia's location technology that hides a lot of complexity in a simple user experience.
After customising the location information you can opt to share the photo using the standard Windows Phone sharing functionality (messaging, email, Bluetooth, third party apps etc.). Before proceeding to the sharing screen you're given the option of applying various templates (styles) to the image, making it look more (or less) like a traditional postcard. There are currently only a handful of different templates available, most of which adjusting the size or the positioning of text, which makes us think there's room for more innovation here.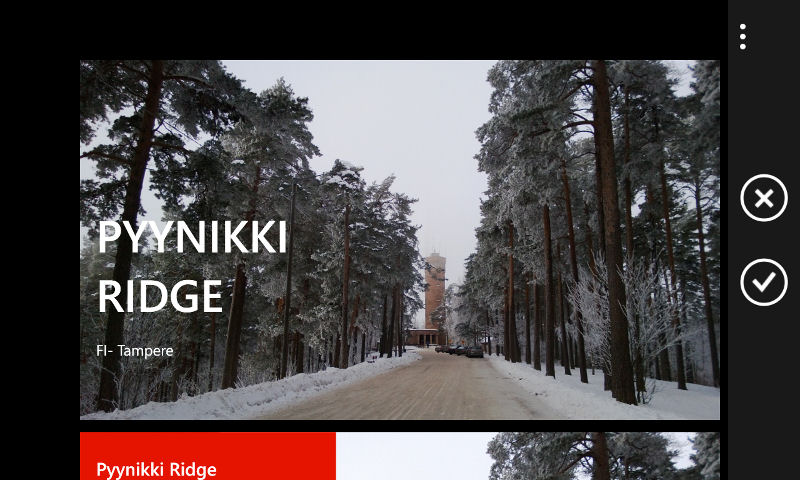 As with other camera lens apps Place Tag stores all of the information collected at the moment of capture, so it is possible to go back at a later time and additional location annotations or change the template (view in Photos hub and choose "edit in Place Tag").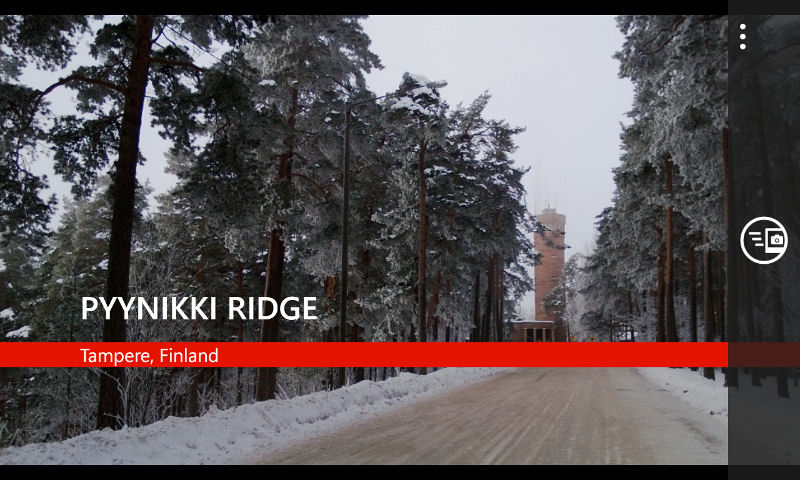 Current availability
The version (1.0.3.1) of the app currently available in the Windows Phone Store does allow you to capture a photo and will automatically add a location along the bottom of the image.
It is likely that this version of Place Tag is "hidden" and not really meant for public distribution (although of course the URL is publicly accessible). It's worth noting that the app does not currently show up in the Windows Phone Store search results or indexes. That's why we would suggest waiting for the "official" beta launch.
Update:
Place Tag now has an entry on Nokia Beta Labs and can be downloaded through the Windows Phone Store (version 1.0.3.1). However, on our devices the Live Sight technology and sharing feature are not currently working, reflecting the app's beta status. Your own experience may vary!
Via: My Nokia Blog