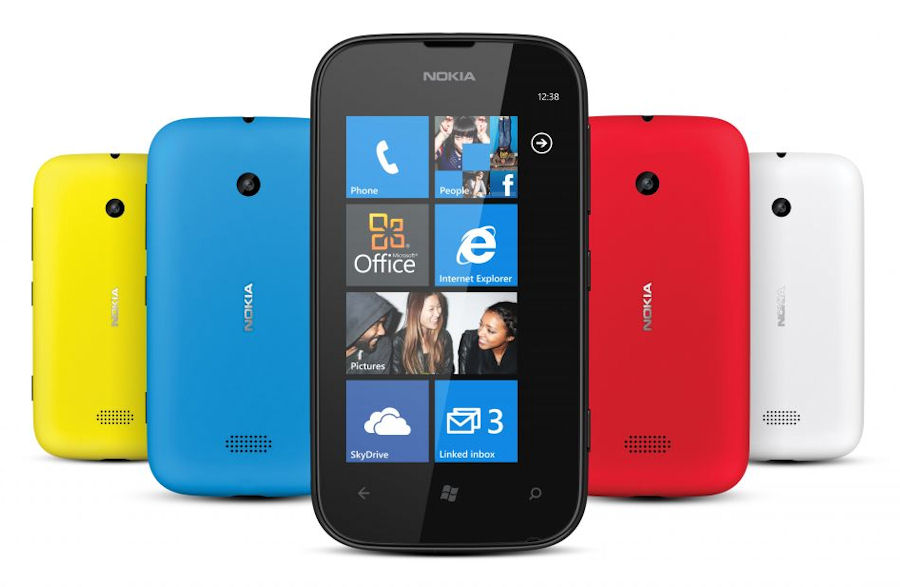 Here's how we described the Lumia 510 at launch:
The Lumia 510 is a refinement of Nokia's stated strategy of lowering the entry price point for its Windows Phone device portfolio. The Nokia Lumia 510's €150 launch pricing is €39 less (20%) than the launch pricing for the Nokia Lumia 610 (€189).

Getting to this lower price point does require a number of cuts to be made. Most of the cost saving compared to the high-end Lumia devices comes from the reduced processor, RAM, memory and cellular connectivity specifications, but overall design complexity and materials also play a part.

With the same lower specification processor and RAM as the Nokia Lumia 610, sometimes referred to as "Tango" specifications, the Lumia 510's overall performance will be a step down from the Lumia 800 and 710, but in general provides a similar level of functionality. A limited number of apps, around 1%, are unavailable for such devices, and there are some restrictions on background tasks, most notably the background agents that are often used to update third-party-app-created Live Tiles (those using push notifications are unaffected).

Also notable is the 4GB of internal memory; with pre-installed apps and other operating system files, the space available to the end user out of the box will be around 2.8GB. Nokia does note that 7GB of storage is included with the Lumia 510, via integrated cloud storage service SkyDrive, but the relatively low internal storage remains a limitation that any potential purchaser should be aware of.
Things have changed a little in the light of the launch of the Nokia Lumia 520 at Mobile World Congress. The Lumia 510 remains Nokia's cheapest Windows Phone device on the hight street, but there's a strong argument to be made that the Lumia 520 (UK SIM-free launch price of around £145, with PAYG at around the £120 mark) is better overall value. Not only does it run Windows Phone 8, but fewer compromises have been made in its hardware specifications (e.g. 8GB internal memory, better performance, ability to run all but a handful of apps), and it is more future-proof than the 510.
Even so, for those looking to replace a feature phone, or who are interested in buying a budget smartphone for the first time, the Lumia 510 could be an excellent choice. In the sub £150 smartphone price category even a small pricing difference (e.g. £5) can have an impact on the buying decision, so the differential in pricing between the two Lumia products is more substantial than a first glance might suggest.
Via: NokNok.tv