The devices is based on the lower specification Windows Phone 8 hardware family (dual-core Snapdragon S4 processor running at 1GHz and 512MB RAM), and is described as being "engineered for non-LTE markets" (i.e. that's the big difference, specification wise from the Lumia 820). The 4.3 inch LCD screen is WVGA resolution (480x800), with Nokia's ClearBlack display branding, readability enhancements (superior outside visibility), and Super Sensitive Touch (for nail and glove use) and is protected 2.25 D Gorilla Glass 2.0. There's 8GB of internal memory, with the option to add more via a microSD card slot (sizes up to 64GB supported).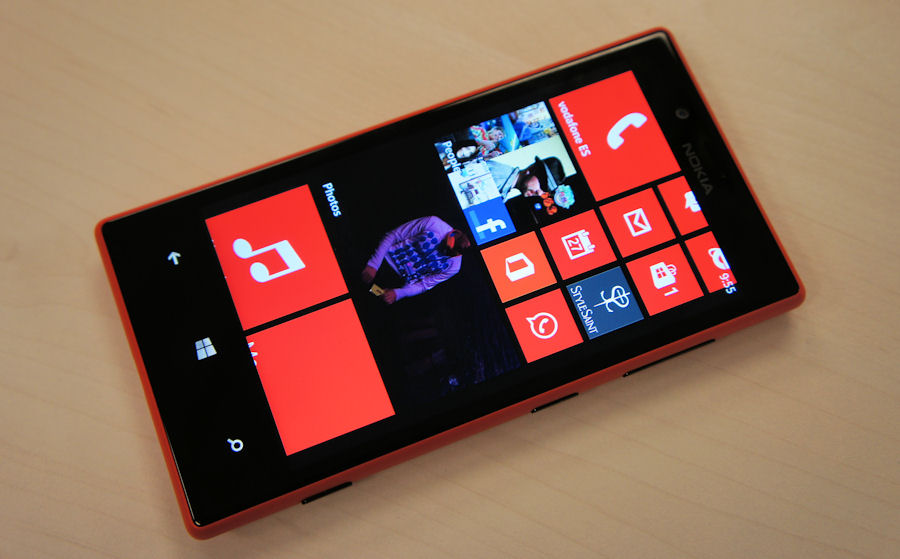 As we noted at the device's launch its sleek design will be a key selling point:
What really stands out is the design of the device. The thin (9mm) and relatively lightweight (128g) wrap-around unibody combines a polycarbonate casing with curved glass to create a device that feels great in the hand and has excellent build quality. It's also the first unibody Lumia device with a microSD card slot, which is located on the side of the device, offering the option for additional storage over the built in 8GB of internal memory.

The Lumia 720 has the same 2,000 mAh battery as the Nokia Lumia 920. While wireless charging is not built in, there is an optional snap on case that adds it as an option, connecting through the three dots visible on the back of the device. With the snap on case applied, the phone can be charged using any Qi wireless charging accessory, including Nokia's new Wireless Car Charger (a combination charger and car mount/holder).
With a price point of €249 before taxes and subsidies (translating into a slightly higher than expected £299 in the UK) the Lumia 720 is competitively priced, notably undercutting its more expensive Lumia sisters. By way of comparison, the Lumia 710 launch price was €270, the Nokia Lumia 800 launch price was €420, and the Lumia 820 launch price was €420.