The extended compatibility has be achieved thanks to optimisations within game and the Unity game engine that it runs on. The latter, a result of improvements being delivered as Unity for Windows Phone goes through its beta program, has significance beyond Temple Run.
A number of other high profile Unity powered games are also currently only available for higher specification devices, but the same optimisations suggest that memory related compatibility updates might also be made available for these titles. Just as importantly, it also suggests that most future Unity powered games will be available for all Windows Phone 8 devices.
The 512MB/1GB app and game divide remains one of the key reasons you might choose a high spec device (e.g. Nokia Lumia 820) over a low spec device (e.g. Nokia Lumia 720). Currently there are just over 300 apps and games in the Windows Phone store that are only compatible with 1 GB devices. While this is a much lower proportion that was the case for the 512MB/256MB divide on Windows Phone 7.5, there are a number of high profiles apps and games on this list. We'll be taking a more detailed look at this topic in a future feature.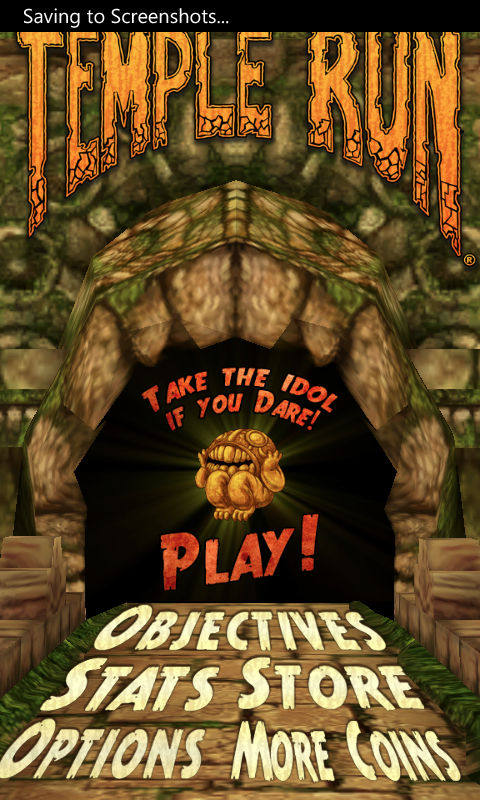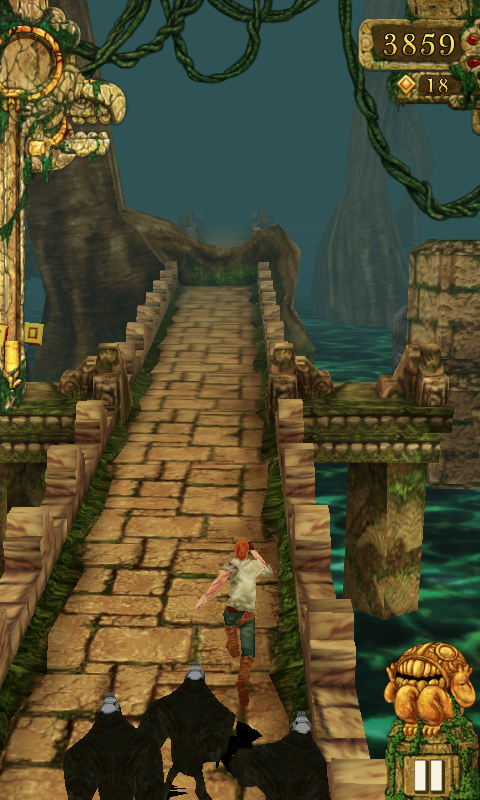 We reviewed Temple Run when it was first released:
Temple Run has proven its model and popularity on other platforms. All it needed to do in the transition to Windows Phone was to not do anything silly, and simply do a one for one port. I'm glad to say they've managed it. The next question is not one for the developers, its one for the money men and the users. Will it make enough income to justify Temple Run 2 being ported?
Read the full review here.
Windows Phone Store description:
The addictive mega-hit Temple Run is now out for Windows Phone! All your friends are playing it - can you beat their high scores?!

You've stolen the cursed idol from the temple, and now you have to run for your life to escape the Evil Demon Monkeys nipping at your heels. Test your reflexes as you race down ancient temple walls and along sheer cliffs. Swipe to turn, jump and slide to avoid obstacles, collect coins and buy power ups, unlock new characters, and see how far you can run!
Temple Run can be downloaded for free from the Windows Phone Store.