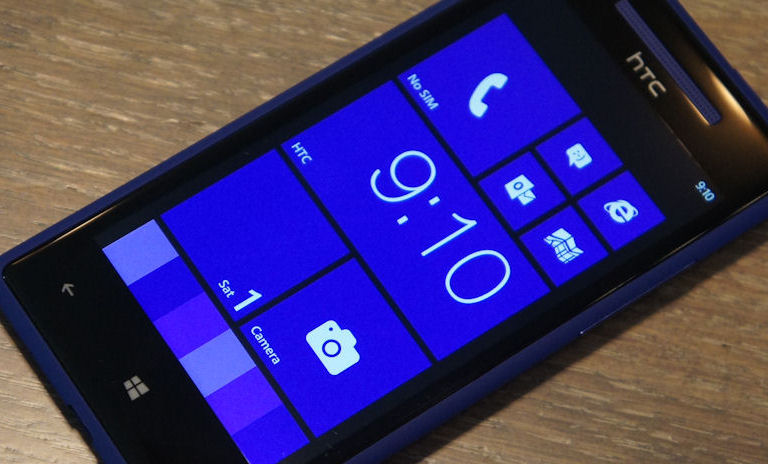 No Data Sense?
A number of reports indicate that the update has not unlocked the Data Sense feature on the HTC devices. This is because it is still not available on all operators (or possibly because HTC has opted not to unlock the feature for European variants).

Windows Phone GDR2 (version 8.0.10327.77)
We've recently posted a number of features looking at some of these new features in GDR2, notably on the return of FM Radio, the wider availability of Data Sense, and the addition of CardDAV / CalDAV (Google) support.

Microsoft official change for GDR2 (build 10327 or 10328) is also helpful, listing the following updates:
Xbox Music. It's now easier to select, download, and pin music. Plus, music fans will see more accurate metadata (such as song and album information) and many other performance improvements.

FM radio. Listen to FM radio right from the Music+Videos hub. (Not available for all phones.)

Data Sense. Stay on top of your phone's data usage with Data Sense. You can set a limit based on your data plan, or just keep track of which apps use the most data. (Not all mobile operators offer Data Sense.)

Skype. Voice over Internet Protocol (VoIP) apps like Lync and Skype now feature improved stability and performance.

Internet Explorer. Your web browsing experience is now better than ever with improved HTML 5 audio playback.

Camera. Set your favorite Lens so it opens automatically when you press the camera button. (Not available for all phones.)

Other improvements. Includes many other improvements to Windows Phone.
The other improvements category mainly relates to bug fixes and smaller configuration updates.

GDR2 schedule for other devices
As exemplified by the HTC availability, the over the air software updates for Windows Phone 8 GDR2 are scheduled to begin this week. However, not all devices will receive the update at the same time.
The majority of Windows Phone 8 devices are expected to receive the update before the end of August, but there will inevitably be exceptions as operators drag their heels over testing and certification. We'll keep you updated with the major developments as they happen.

Addendum
WPCentral reports that T-Mobile has scheduled the HTC 8X update for next Monday (July 22nd). The update is noted as including the Data Sense data management system.