In Active Fitness tracking is enabled by a simple toggle switch. The type of activity can be selected from a scrollable pick list at the bottom of the screen. While tracking is switched on summary information will be displayed about the current activity, and there are periodic voice updates tell you have far you have travelled, for how much time, and at what speed.
Once you have finished an activity you turn tacking off and the information is recorded into your activity log, which can be accessed via the activity section of the app. On the top level this shows a summary of the current day's activities, but a history pivot provides information about earlier activity sessions.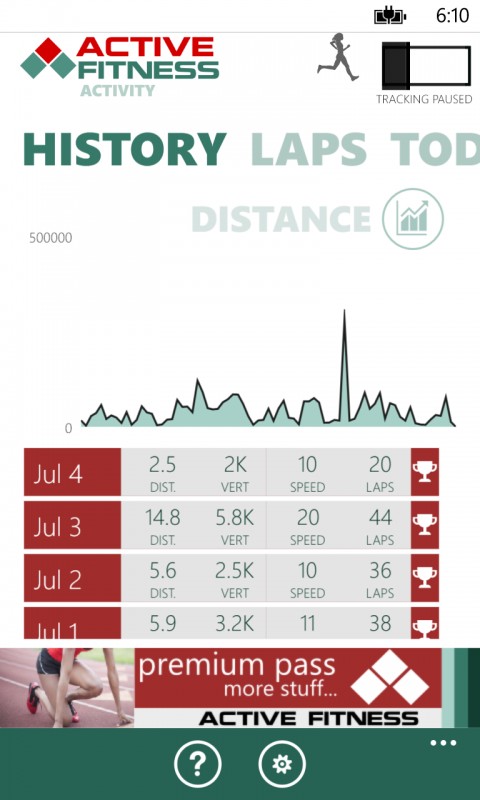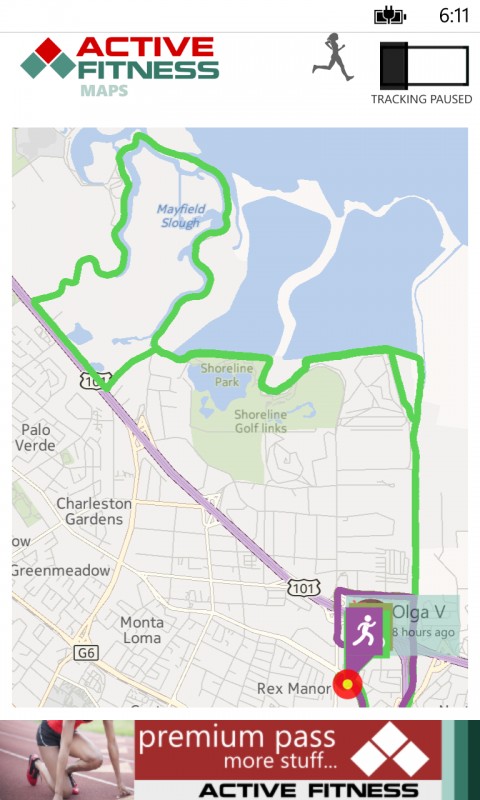 The fitness management side of the app takes two main forms: goals and training plans. The first of these lets you set short term objectives (e.g. distance travelled, number of laps completed), while the second aims to offer longer term guidance and motivations. Goals can be set within the app, but training plans are a premium add-on. Training plans can be bought individually (e.g. £2.29 for a 5k Run Plan) or as part of a premium pass (£14.99 a year, £7.99 for six months) that gives you unlimited access to training plans and removes the ads from the app.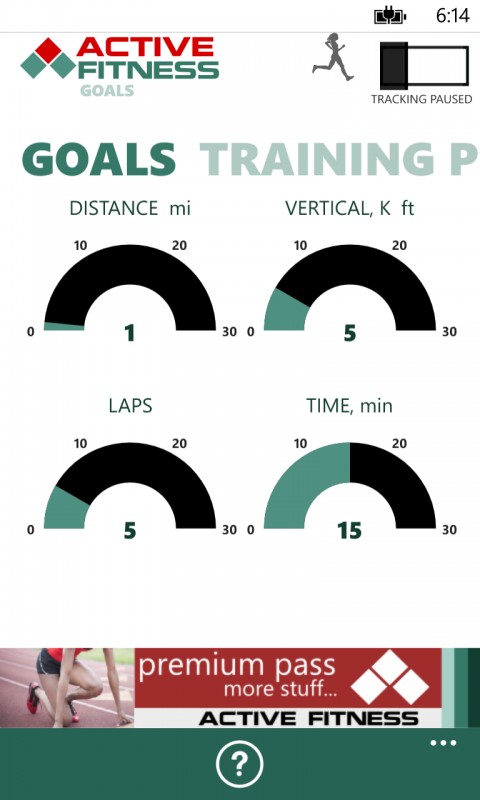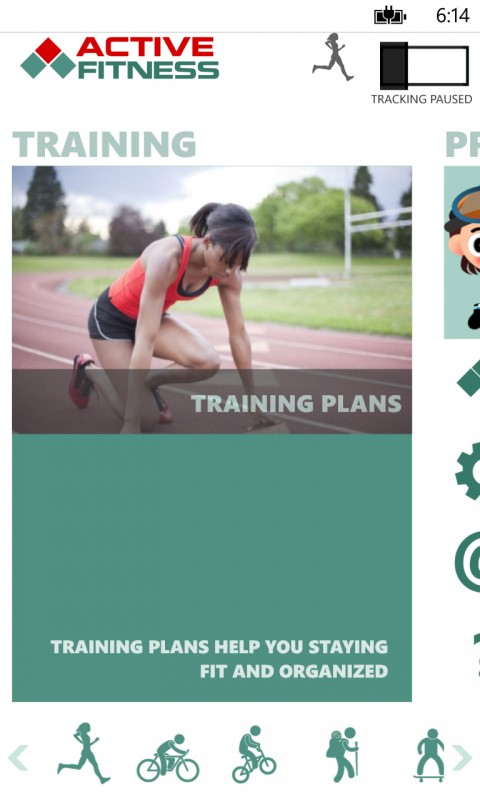 As has become standard in apps of this type there are a variety of social features, such as social sharing of tracked activities, and the ability to compete against friends and people from around the world on leaderboards for each activity and sports type.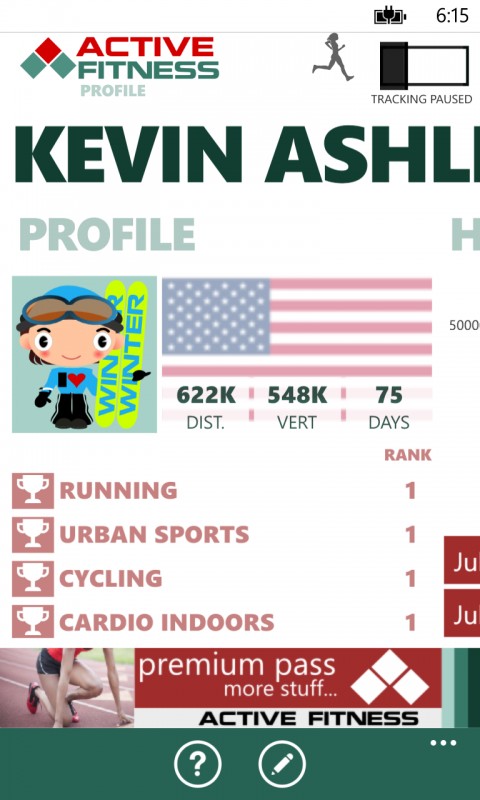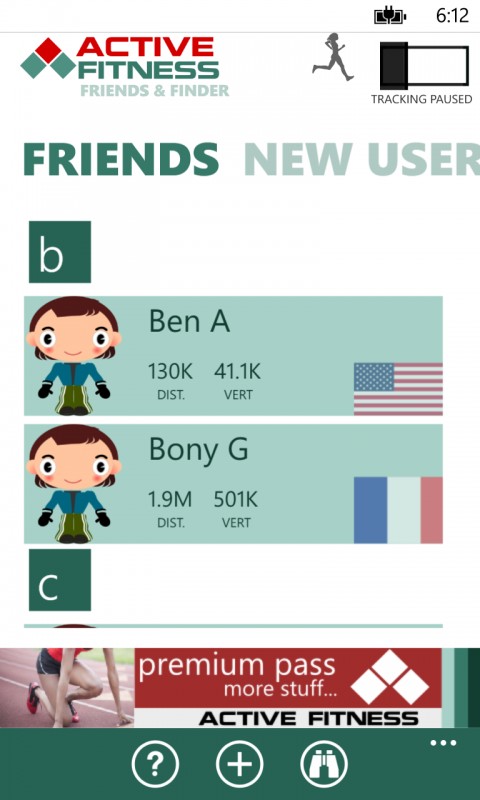 Windows Phone Store description:
Active Fitness is a fitness, health and activities tracking app and social network of more than 50,000+ users. Great for running, walking, cycling, hiking, mountain biking, skiing, snowboarding, urban sports, such as skateboarding, scooter, watersports, kayaking, rafting and hundreds of other activities. Active Fitness motivates you by providing ways for sharing your activities with your buddies and friends. Active Fitness has leaderboards for any sports and activities and includes professionally designed training plans. Enjoy and stay fit! Exclusive to Nokia, available exclusively on Nokia Windows Phone.

Active Fitness is a free download from the Windows Phone Store. It is only available for Windows Phone 8 and is exclusive to Nokia Lumia devices.