Mopius' Car Mode app does two things. Firstly it activates / unlocks the DT-910 portion of the Settings app's accessories module for usage (normally this only happens when tapping a Lumia phone to the DT-910 accessory), and secondly it provides an easy way to launch the related Weather & Calendar app.
The Desktop Mode app gives you the option of launching the Weather & Calendar App from from within the Desktop Mode app itself, via a Live Tile pinned to the Start screen, or via a NFC tag written by the app. For the NFC tag option you'll need a blank NFC tag, but this does make it very easy to add "tap-to-open" like functionality to any Qi wireless charger (e.g. Nokia's DT-900 Wireless Charing Pad accessory).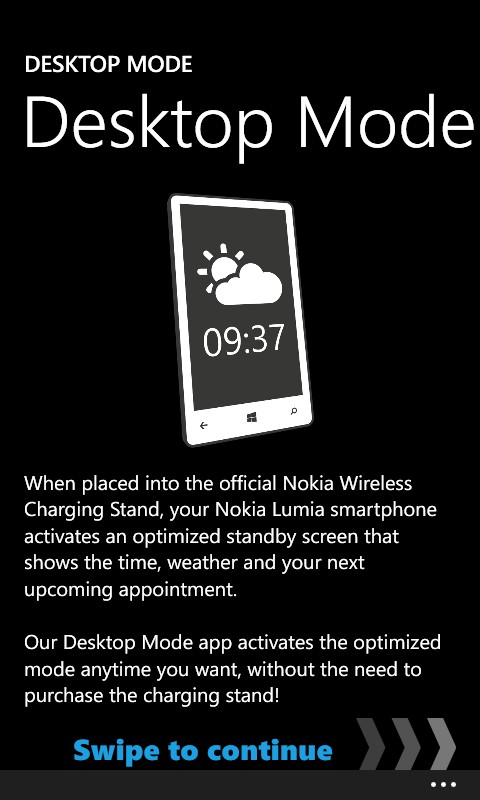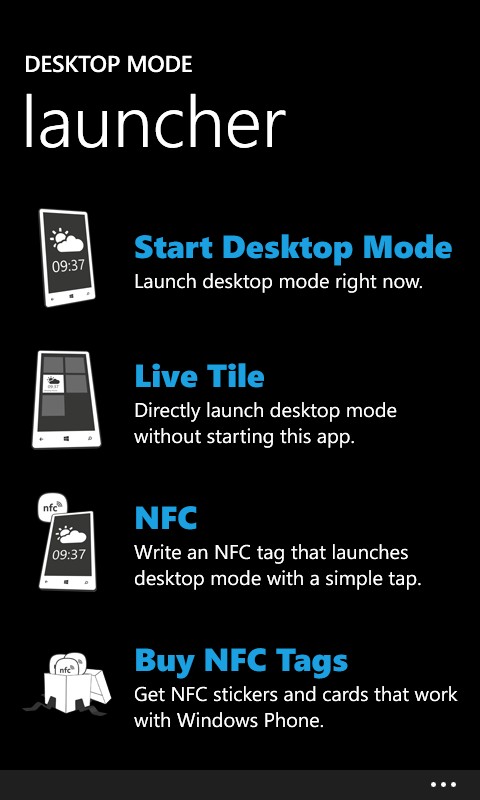 Once the Weather & Calendar app has been activated by Desktop Mode its settings can be accessed through the DT-910 portion of the accessories module in Windows Phone's Settings app. The settings lets you specify the location for the weather information (either a specific location, or current location), and whether to show temperature in Celsius or Fahrenheit.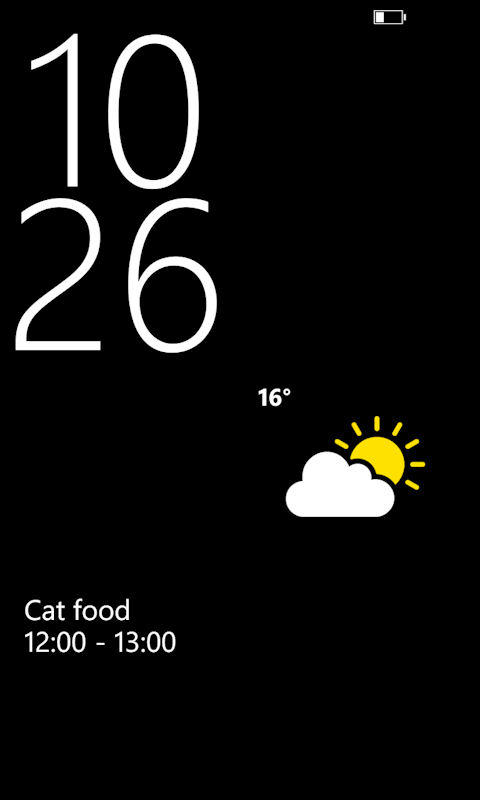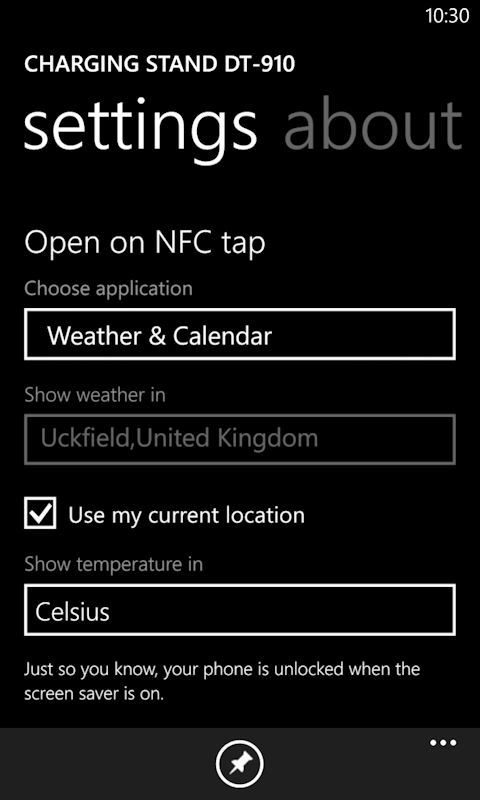 So what's the best use for the Weather & Calendar app? Well, it does leave the screen on, which means it's really only practical to use it if the phone is being charged (be that wired or wirelessly), but if you typically leave you phone on charging on a desk it's an ideal way of enabling you to see, at-a-glance, time, weather, and next calendar appointment information, without having to touch the phone.
Lumia devices running the GDR2 release of Windows Phone do get a somewhat similar set of fucntionality through the Glance Screen feature, but it's worth noting that Weather & Calendar provides extra information (next calendar appointment, and weather) when compared to Glance Screen.
As such, we'd say the Desktop Mode app is definetely worth downloading, if only to "unlock" some additional functionality, but do remember that running it will have an impact on battery life.
Windows Phone Store description:
When placed into the official Nokia Wireless Charging Stand, your Nokia Lumia smartphone activates an optimized standby screen that shows the time, weather and your next upcoming appointment.

Our Desktop Mode app activates the optimized mode anytime you want, without the need to purchase the charging stand!

Desktop Mode is a free download from the Windows Phone Store. In order for the app to work you will need the latest version of the accessories Settings app module, which can be updated through the Windows Phone Store. The app is only available for Windows Phone 8 and will only be useful on Nokia Lumia devices.
Mopius has also created a Car Mode app that lets you do the same thing as Desktop Mode, but for the Car App for the CR-200 Wireless Car Charger accessory.