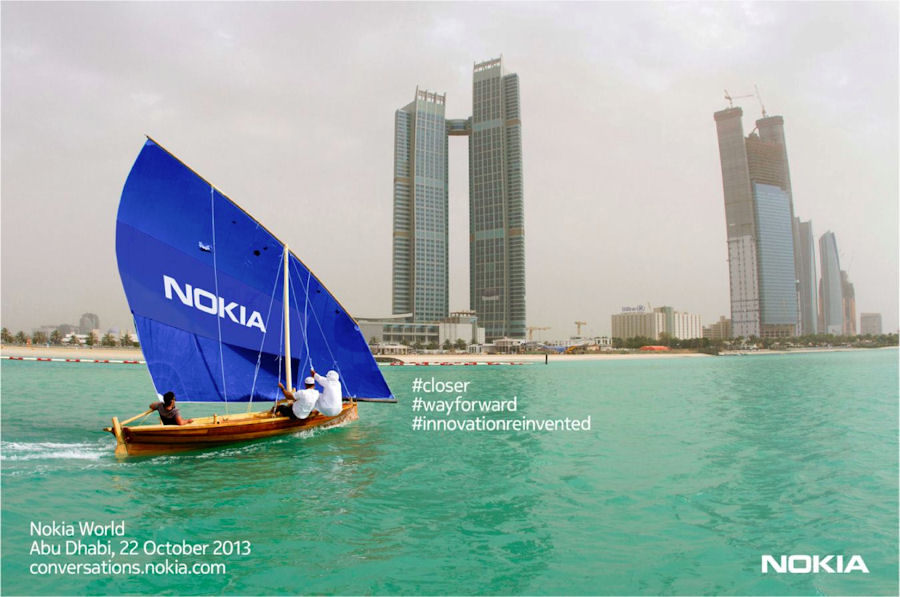 The event will be Nokia's first major global event in the Middle East for many years and both provides a contrast to the usual US or European luanch locations and underlines the global outlook of Nokia. The event may also be somewhat bittersweet for Nokia, as it is potentially its last major mobile phone announcement event, ahead of the proposed acquisition of Nokia's Devices & Services business by Microsoft.
It is not yet known what will be announced at the event, but speculation will centre around the extensively leaked Nokia Lumia 1520, a device which is reported to have a six inch screen and a twenty megapixel camera. In addition a smaller screen device, potentially replacing the Lumia 920 / 925, may be a possibility, especially in the context of the recent leak of the Lumia 929. A Nokia tablet device has also long been rumoured and the timing would fit with the launch of Windows RT 8.1 and mirror the announcement of the Nokia Booklet at Nokia World in 2009.
We also expect to see Nokia announce a number of Bluetooth LE accessories, including a Treasure Tag accessory that helps you keep track of movable objects (e.g. suitcase) from your Lumia device.