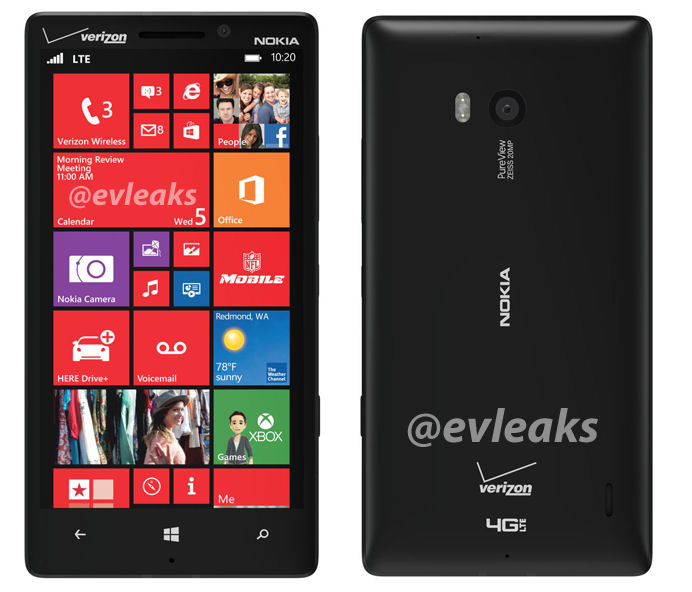 The design and Verizon branding would fit with the Nokia RM-927 device that was recently certified by US regulatory authority the FCC:
The RM-927 is still a relatively large device and is likely to have a screen in the 4.5 to 5 inch range (it's similar in size to the Lumia 625 and Lumia 925).

Also notable is the presence of WiFi 802.11ac in one of the test reports for the device. This would suggest that the phone will run on the Snapdragon 600 or 800 SoC (quad-core processor), almost certainly making it a member of Nokia's new Windows Phone hardware family (i.e. a step on from the current hardware family used in the Lumia 820 / 920 / 925 / 928 / 1020).
Given it's number and branding the Lumia 929 is almost certainly only going to be available through Verizon. However, we would expect a simarly sized and specified global variant (i.e. an upgrade to the Nokia Lumia 920 / 925 running on the new hardware family) to be announced in a similar time frame. We would expect this Lumia device to be a sister device to the Lumia 1520, with both devices likely to be announced at Nokia's October 22nd event.
While the leaked image and screenshot are, in our judgement, genuine they should be treated as unconfirmed until the formal launch announcement is made by Nokia.