The new Nokia Music integration is designed to enable you to share samples of your favourite tunes with your friends. It is available in any region where both Nokia Music and Nokia Chat services are available. It works by adding a "music" option to the app's attach functionality (you can also attach pictures and a location to a message). The music option will show a number of popular tracks by default, but you can also search the Nokia Music catalogue for your desired track.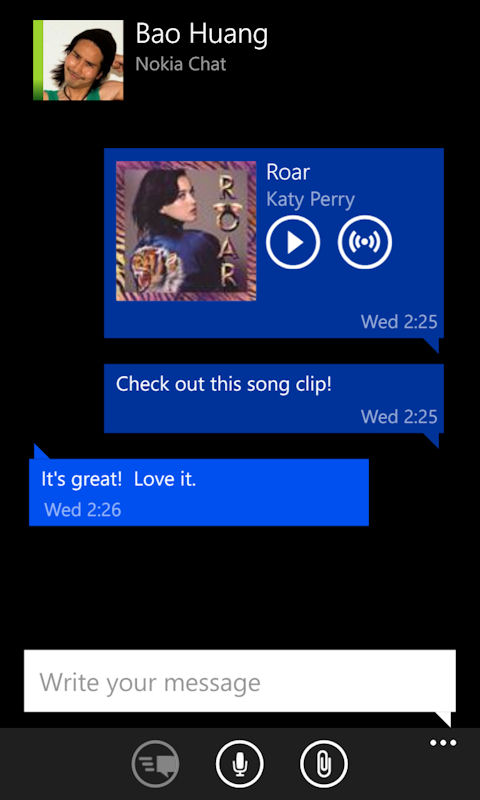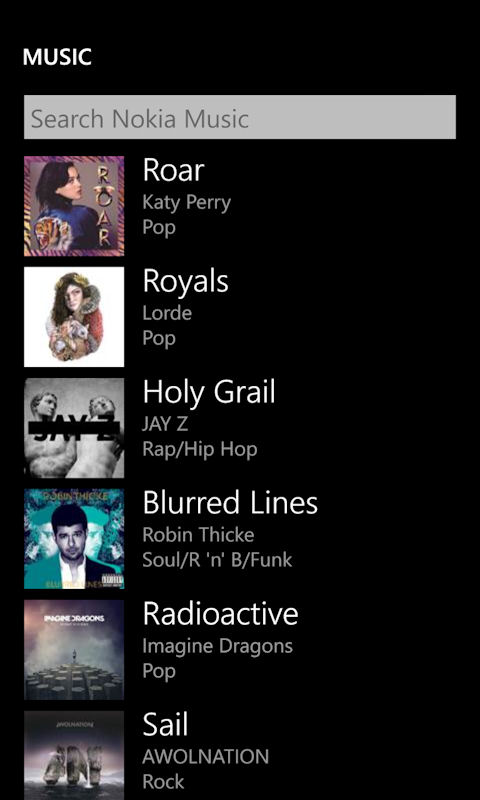 Contacts using a Lumia device will see an embedded album art and play button message, while those who are not using the Nokia Chat app will see a link to the Nokia Music Store, where they can sample and see more information the shared song.
The latest update to Nokia Chat Beta follows on from its original release in April and a June update that added NFC support (share contact details and message via Tap+Share).
Windows Phone Store description:
Stay in touch with your friends, family, and millions of others who use Nokia Chat and Yahoo! Messenger. It's simple, and works using Wi-Fi or mobile data.
Nokia Chat Beta can be downloaded from the Windows Phone Store, or from Nokia Beta Labs.