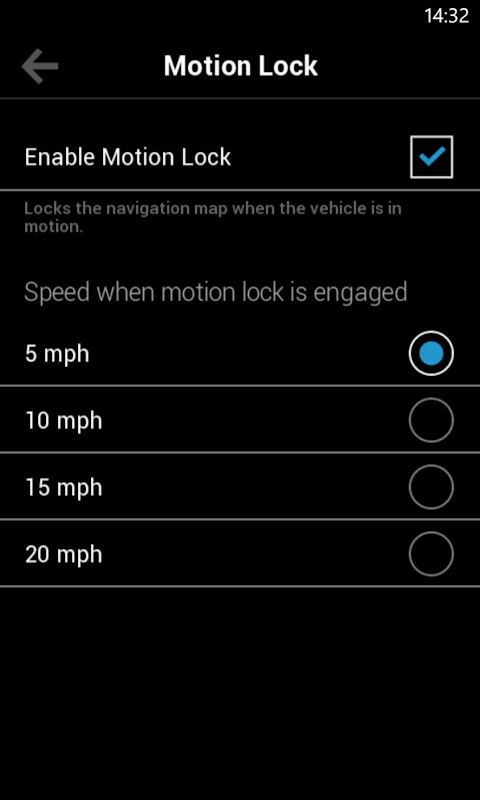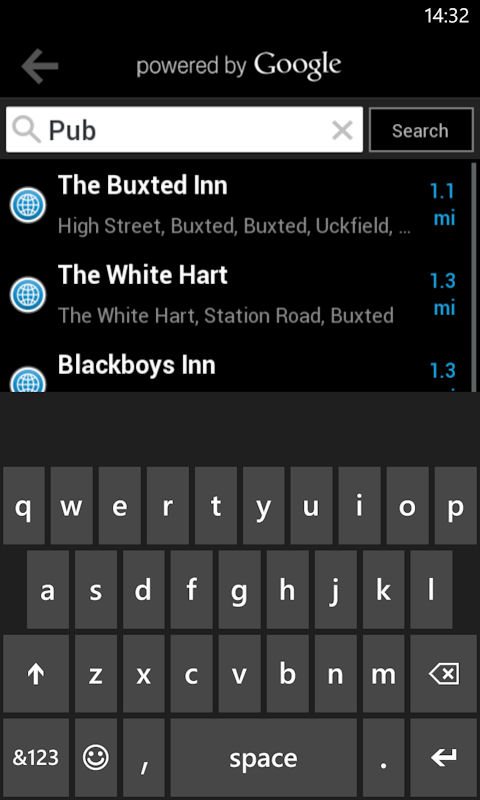 ALK say the new Motion Lock mode, which is optional, helps drivers stay focused on the road:
"Adjusting your GPS system while driving can be distracting, so we are introducing Motion Lock to reduce driver interaction while on the move. Together with CoPilot's clear map displays, accurate turn-by-turn voice guidance and fast automatic rerouting, Motion Lock helps drivers stay focused on the road while CoPilot directs them to their destination."
CoPilot is one of the most popular third party vehicle navigation solutions available for Windows Phone. It's long history, starting from both the early days of mobile devices (PDAs) and dedicated in-car navigation devices, has resulted in a user interface that, while it may not match the native look-and-feel of any smartphone platfrom, has been carefully optimised and adjusted over many years of development.
The app also has a rich feature set, going beyond the free navigation solutions that are available out of the box on many of today's smartphone. Some of the highlights of CoPilot include alternate routes, drag-and-drop route editing (allowing you to correct the app when you know a better route), multiple stop routes (including an itinerary optimiser that finds the best way between multiple stops), and the ability to set a destination from multiple sources (address, saved places, points of interest, contacts, map point, photo EXIF data, and coordinates).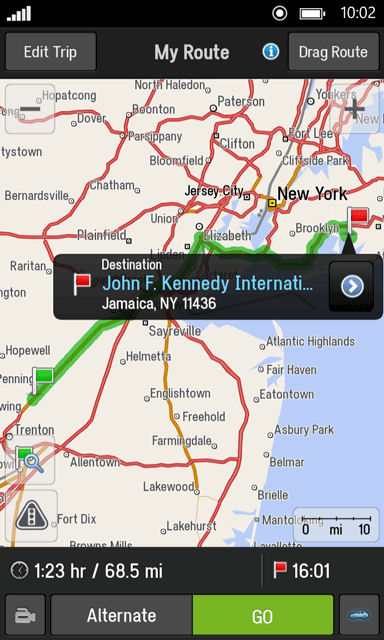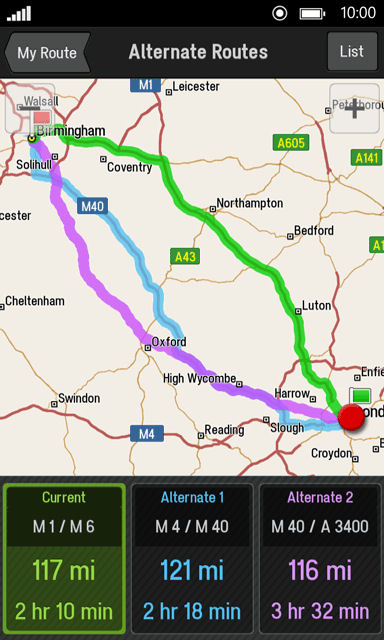 CoPilot's basic functionality (mapping for one region, route planning, point of information database) is completely free of charge, but additional map data and voice guided navigation are paid upgrades. As we noted in our write up earlier this year, CoPilot GPS is competing against the free Nokia Drive (now HERE Drive), but the two products really serve different market segments:
On Windows Phone devices, CoPilot is competing against Nokia Drive and a number of third party solutions (e.g. Navigon and Navitel). Nokia Drive is provided free with all Lumia devices, and is also available for non-Nokia devices in select markets. That makes for a tough competitive environment, especially in the consumer market.

However, CoPilot offers an experience that has been refined over many years, one that has more in common with the typical in-vehicle navigation device than most smartphone solutions, but also has the advantages inherent in residing on a connected smartphone (address book data, easy data connection, Internet sharing, and more). CoPilot should be seen as a professional level product, one that has additional features and offers a different take on mapping and GPS navigation functionality, more suited to the regular driver, when compared to the more mass market Nokia Drive.

Whether you're willing to pay for a professional navigation product will depend on your typical usage. The majority of users are likely going to be happy with the free Nokia Drive, but for those looking for something more, then CoPilot is an alluring option.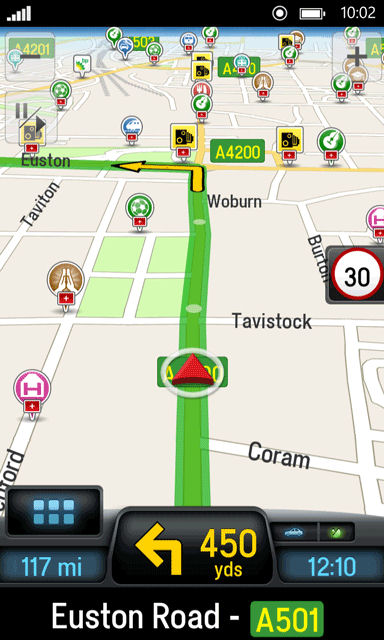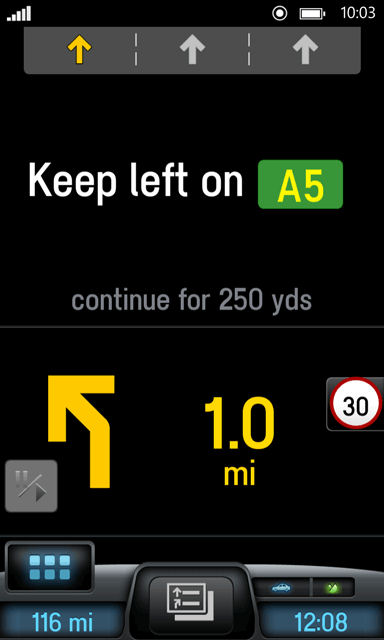 Windows Phone Store description:
CoPilot GPS comes to Windows Phone! Plan and explore with free offline maps, route planning and directions.

Find the best way to all the places you need to go with CoPilot. Detailed street maps of an entire country or region are stored on your phone, so you can plan routes and get driving or walking directions without a mobile internet connection. Millions of useful Points of Interest are built-in, so it's easy to find nearby restaurants, hotels and more. You can also search for local places using Yelp, Google™ and Wikipedia.
CoPilot GPS is a free download from the Windows Phone Store. A 14 day free tial of voice navigation is also included, with an in-app payment allowing you to upgrade to unlimited voice guided navigation.