Earlier versions of WhatsApp only allowed for a single image to be attached to an outgoing message, which was inconvenient if you wanted to share a series of pictures. Similarly, only videos that had been recorded within WhatsApp could be sent your contacts. Given that most videos you want to send are likely to be pre-recorded this was major app limitation, when compared to WhatsApp functionality on other platforms.
The existing video issue was due to Windows Phone API limitations with regard to accessing the platform's built in video library. These limitations still exist in the public API set, but WhatsApp has been given access to the same private API that is used by Nokia's Video Upload app that allows access to video stored in the Photos+Video hub (i.e. anything recorded using the built-in or Nokia Camera apps). It is anticipated that this private API will become publicly available in the next major Windows Phone platform update.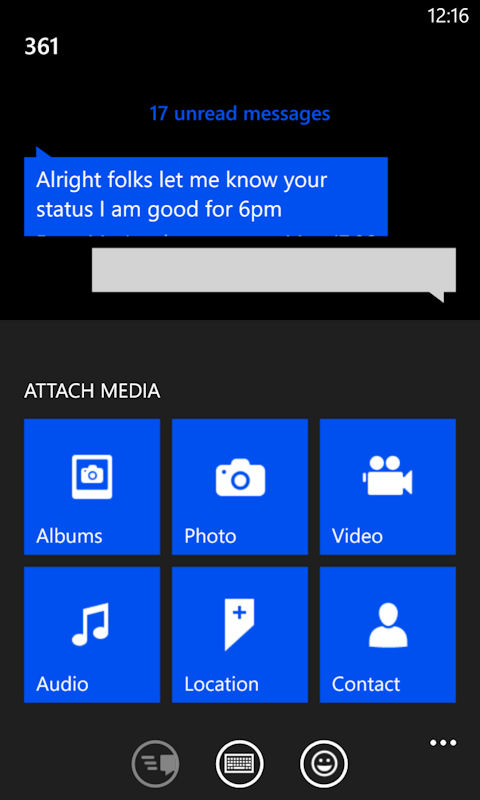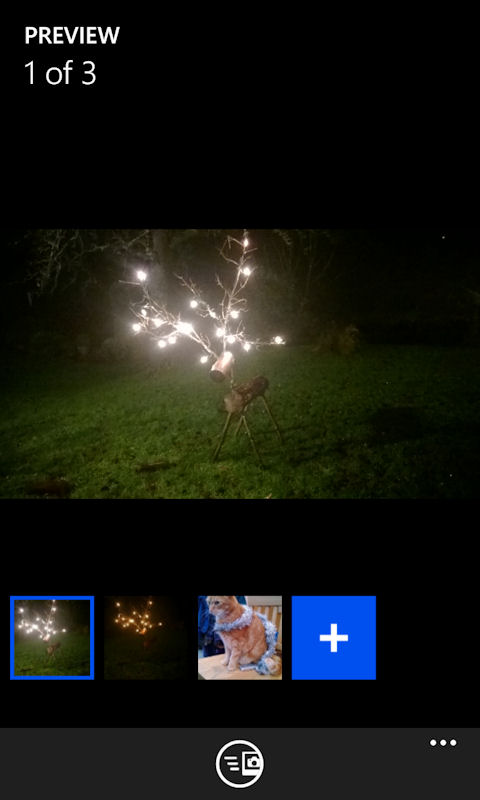 Another recent addition to the app is the ability to change the mobile phone number associated with your WhatsApp account, which is useful if you have multiple lines and/or change service providers without keeping your existing phone number. The "change my number" feature can be found in the account section of the app's settings.
Windows Phone Store description:
WhatsApp Messenger is a smartphone messenger available for Windows Phone, Android, BlackBerry, iPhone, and Nokia phones. WhatsApp uses your 3G or WiFi (when available) to message with friends and family. Switch from SMS to WhatsApp to send and receive messages, pictures, audio notes, and video messages. First year FREE! ($0.99/year after)

What's new:

Send existing (pre-recorded) videos
Send multiple pictures
Bug fixes and speed improvements
WhatsApp is a free download from the Windows Phone Store.