GoToMeeting, as a service, is notable for not requiring you to purchase an account in order to join meetings, making it a good choice for online meeting comprised of a diverse group of people (e.g. a group of people from multiple companies, each of which may have their own internal or preferred online meeting system).
The Windows Phone version of GoToMeeting should get you up and running in just a few seconds and there's the added convenience that comes from using a device built with audio conversations in mind.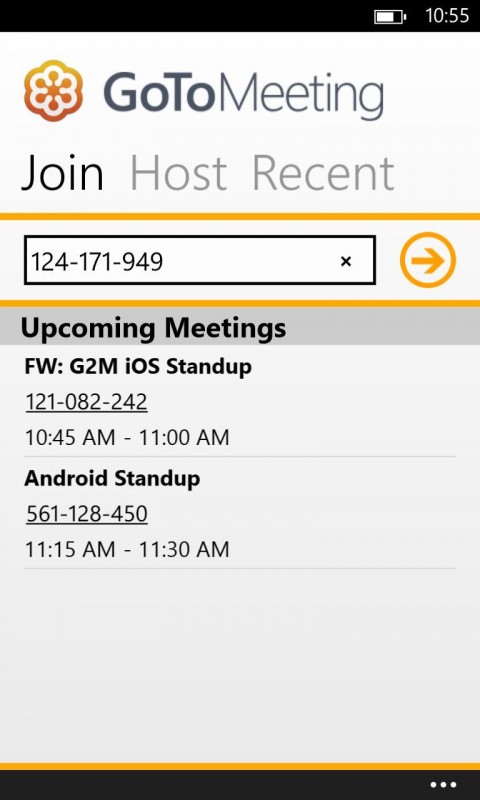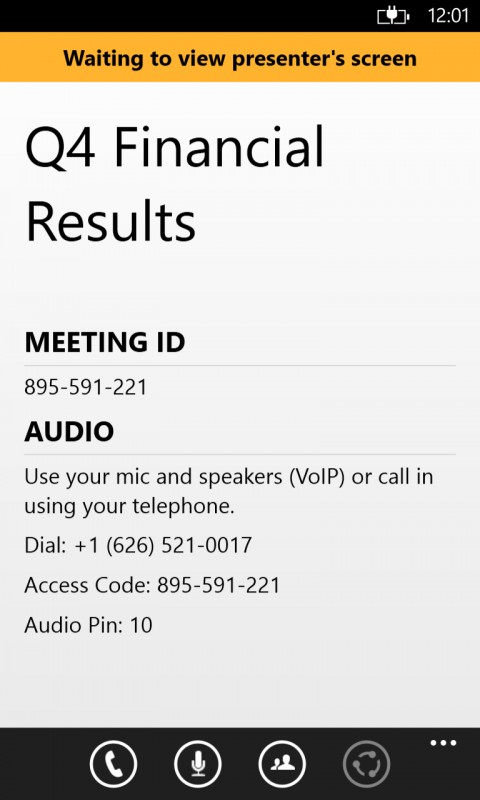 The app can also be used to host a meeting, but bear in mind scheduled meeting must be set up on the desktop. The Windows Phone version of the client is not able to share screen content, but you can pass presenter controls to others so that they can share content from their computer.
Unlike some of the other online meeting options available for Windows Phone GoToMeeting supports both landscape and portrait modes. In addition it is also possible to pinch-to-zoom on shared content, an important feature point if you intend to view shared spreadsheets or other high density data.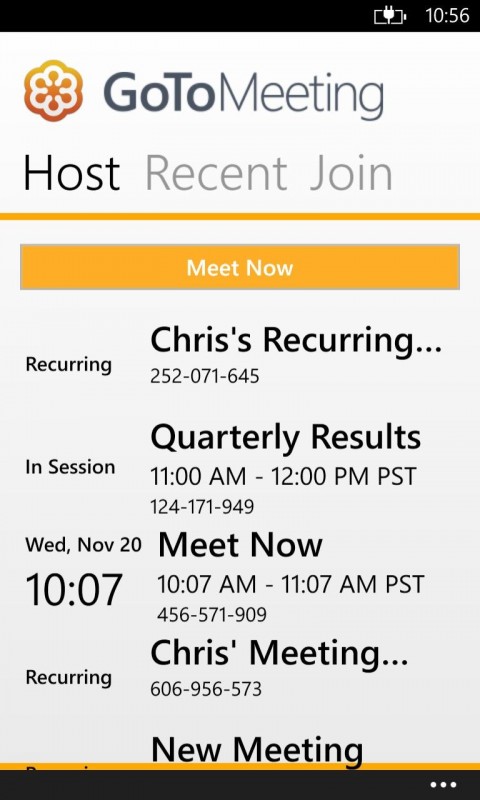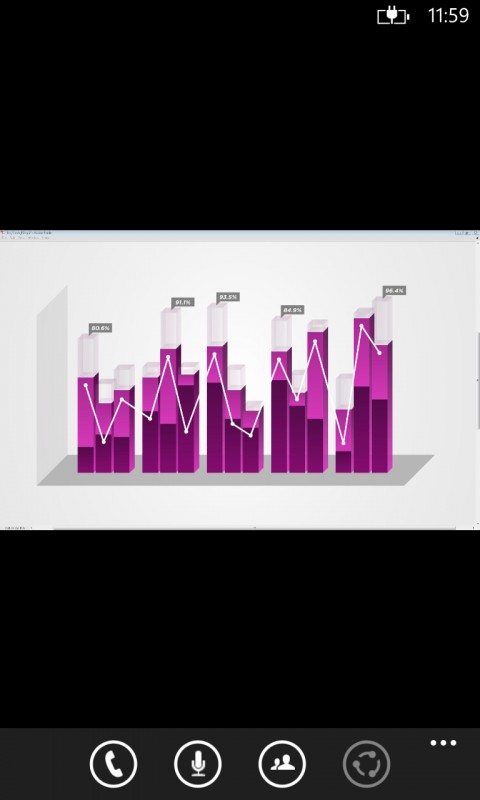 GoToMeeting arrives on the heels of Citrix Receiver, another important enterprise app. Along with other app releases, like Cisco WebEx Meetings, Good and RSA, it means Windows Phone, in terms of popular third party enterprise apps, is looking in good shape to make further inroads into the business to business market in 2014.
Windows Phone Store description:
Download the free app to join or start a meeting in seconds. View slide presentations, design mockups, spreadsheets, reports – whatever meeting presenters choose to share onscreen and communicate over the built-in internet audio or phone conference.

Features:

✓ Start a scheduled meeting or launch an instant meeting on the fly.
✓ Join meetings and webinars in seconds by entering the Meeting ID or tapping a link in an email or calendar appointment.
✓ View presentations, mockups and reports – whatever the presenter shares on-screen.
✓ Connect to audio through your Internet connection or dial-in over the phone.
✓ Pinch to zoom meeting content.
✓ Switch to landscape or portrait mode to customize your meeting view.
GoToMeeting is a free download from the Windows Phone Store