Lava uses the XOLO brand to launch what it describes as "premium" smartphones, although it also uses its own name for other devices. Devices built by the company account for roughly 5% of the smartphone sold in India, making it the third biggest local smartphone manufacturer, behind Micromax (around 16%) and Karbonn (around 10%).
IBNLive quotes Gadiyar as saying:
"We are identifying the right mix as in what should be the display size, camera specs and chipset. The Windows experience itself is still in the stabilisation stage. We are working on something and we will have these announcements when we have a little more inputs. Our internal intent is to bring the Windows Phone smartphone in 2014 if this is going to be really feasible and viable."
Source quoted in an earlier story suggested that a XOLO Windows Phone device might appear in the first quarter, but our understanding is that this is considered optimistic, with a release later in the year now a more likely scenario.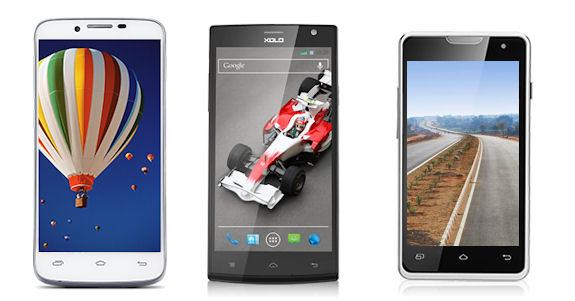 Lava is thought to be one of a number of Indian manufacturers working on Windows Phone devices, with Microsoft understood to be in discussion with a number of companies around licensing fees and co-promotion deals. Microsoft is courting local manufacturers because they are making up an increasing share of the Indian smartphone market, repeating the pattern of China in the last few years. The local manufacturers will be key to growing share in the lower end of the smartphone market in the Indian sub continent in 2014 and 2014. Android is already well established in this space, making up the vast majority of smartphones released by the local device manufacturers.
A similar pattern is found in China, where, over the last 18 months, a number of smaller smartphone manufacturers, including Oppo, Phicomm, Unimobile, and Coolpad, have been reported as intending to produce Windows Phone devices, though none have actually done so as of yet. Sources close to some of these manufacturers maintain that the Windows Phone projects remain active, but that attention is now shifting to the next release of Windows Phone, which would suggest device releases, if they happen, will take place in the second half of the year.
Ultimately, the proof will come if and when these manufacturers formally announce Windows Phone products.
Via: WMPowerUser