This richer content is available for the NFL (American Football), NBA (Basketball), and multiple football leagues (EPL, Bundesliga, Serie A, La Liga, Champions Legue, Ligue 1, MLS, and more). The exact content available varies from sport to sport, but as a minimum includes statistics, performance breakdowns, and scoring information. Also notable are the improved player profiles, which, as well as including more information than in earlier version of the app, now include the ability to follow tweets, top stories and more for popular athletes.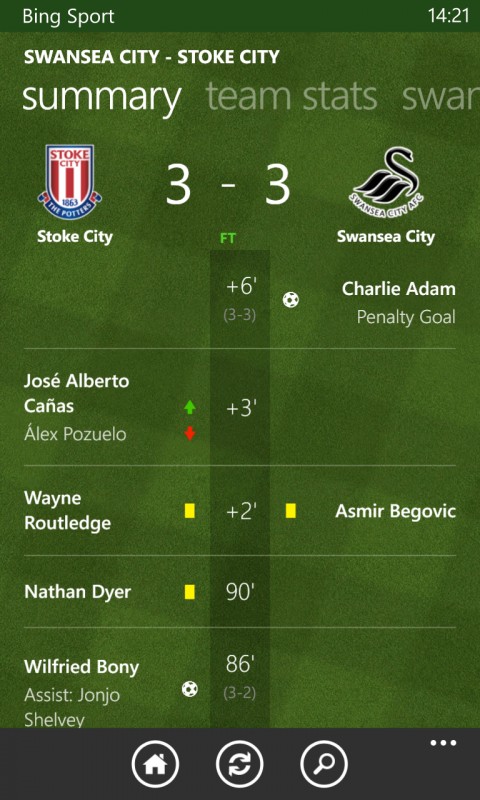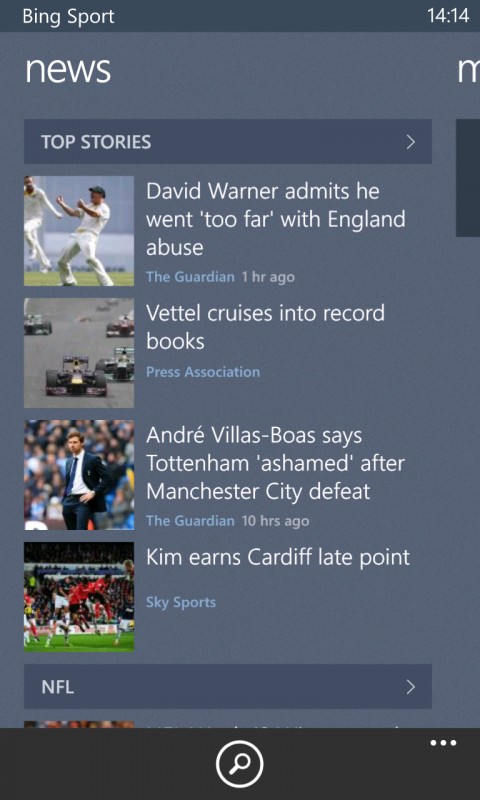 Bing Sport's Live Tile is now more personalised and pin-worthy, displaying information about upcoming, live, and completed games for sports teams that you have marked as favourites in the app. The same favourites-based personalisation is used in the news section of the app, which means you are more likely to see content you care about.
There are also a number of smaller updates to the app user interface, including the addition of the ability to share content via messaging and social media (news stories and match information).
More information on Bing Sports is available in our original story, published when the app was first released in August of last year. This was followed by a minor update in October.
Here's the Windows Phone Store description:
The Bing Sports app makes it easy for you to keep up with all the sports and teams you care about. Designed for Windows Phone, the Sports app puts your favourite teams at your fingertips. Swipe through the app to get an overview of the top headlines, scores, schedules, standings, statistics, and much more across all major sports. Personalize the experience so you can track all the leagues and teams that interest you the most.
Bing Sport is a free download from the Windows Phone Store. It is only available for Windows Phone 8.