Ucall currently produces a range of Android devices, the majority of which are sold in France through online retailers and a number of supermarkets. A Windows Phone version with specifications similar to one of the existing Ucall Android handsets is the most likely scenario. For example, the Ucall Houston, which currently sells for around €115, has a 4.3 inch screen, dual-core 1.2Ghz processor, an 8 megapixel camera, 4GB of internal memory, and a microSD card slot. The Ucall Miami, currently selling for around €100, has similar specification, except for its quad-core processor.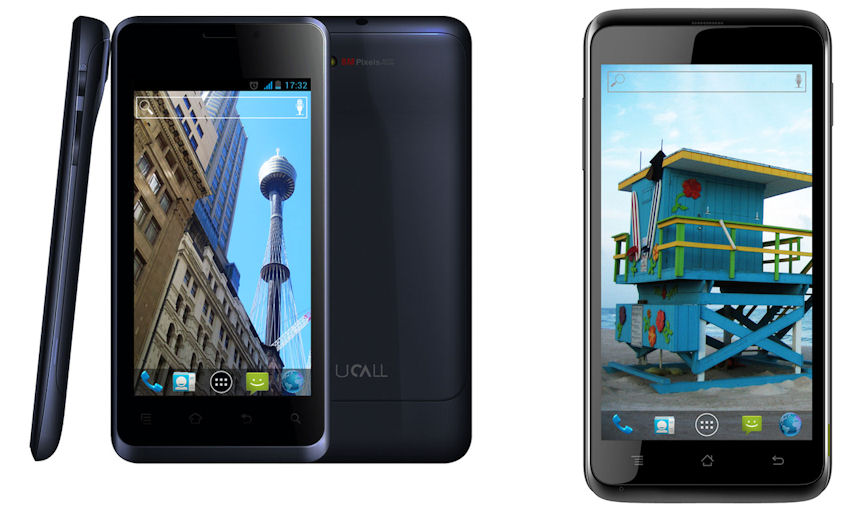 Ucall Houston and Miami handsets
In its reporting WParea.de notes that it contacted Ucall and asked about their Windows Phone device plans. Surprisingly Ucall confirmed that it was working on a Windows Phone device and that device would be priced below €100, but did not provide any further technical details.
A Ucall Windows Phone product for the French market is not as far fetched as it may sound. France is one of Windows Phone's most successfully European markets, with Kantar data indicating that around 12% of smartphone sold in the last quarter in France were running Windows Phone. While that is still a much smaller percentage that Android it does suggest there may be room for a budget Windows Phone device from a lower volume / niche device manufacturer.
We've previously commented that working with smaller Indian and Chinese manufactuers may be a way for Microsoft to grow the number of Windows Phone manufacturers. It appears that activity may have taken on a wider geographical scope.