From the official Skype blog:
We know that as users have started using Skype on multiple devices, they've had difficulty keeping conversations in sync, or they've missed messages and seen "read" messages on one device that are still marked as "unread" on another. We've been working hard to solve these issues while adding other experiences to make an improved Skype chat.

Now, push notifications make sure you know when you have a new message in chat, and Skype chats are synced across all of your Skype-enabled devices. You can scroll back on your mobile phone to see the conversation you had on your laptop just as easily as the chat you had with your best friend on your smartphone about a recipe.

We also understand the importance of knowing that messages you send have been delivered and that you receive all of the messages sent to you. Now you can have peace of mind that your friends will receive messages even if they're not on Skype at the time you hit "send," and, if you've read a Skype message on your phone, it'll show as "read" when you check your messages on your laptop later in the evening.
So far so generic, but the next section does seem a little more geared towards Windows Phone:
To accompany these changes, we've continued to optimize our overall mobile performance, so you'll also see improvements to battery life, startup times, and resume times. We've improved load times for the app and for recent conversations; in addition, it's now faster to return to the app when it's not running in the foreground as well as faster to start up, allowing you to chat all day every day without the fear of unwanted battery drain.

And, in the coming months, we'll continue to enhance your chat experience such that you'll only receive notifications on the device you're actively using. For example, if you're on your tablet, then you'll only see the notification there and additional notifications won't double (or triple) up on your other devices. Also, your Favorites contact list will "roam" and sync across all of your Skype-enabled devices.

All of these enhancements apply to your Skype group chat experience in the coming months as well, so you'll get the same reliable experience across your devices whether you're chatting with your spouse, your running buddy, your fantasy football league, or your book club.
Skype, because of its ownership and because of the nature of its telephony integration, is often considered a core part of the Windows Phone experience - we use it a lot in the AAWP office, for example. None of the leaks of Windows Phone 8.1 have referred to Skype, mind you, so it's clear that the system will remain as something to be installed from the Store.
The recent Skype update for Windows Phone wasn't specific in its changelog, but we've noticed improvements already in the timeliness of calls and group IMs. It's not perfect yet, mind you, we'd expect continued server-side improvements by Skype, along with at least one more client update, in the next couple of months. Along with, no doubt, continued testing against Windows Phone 8.1.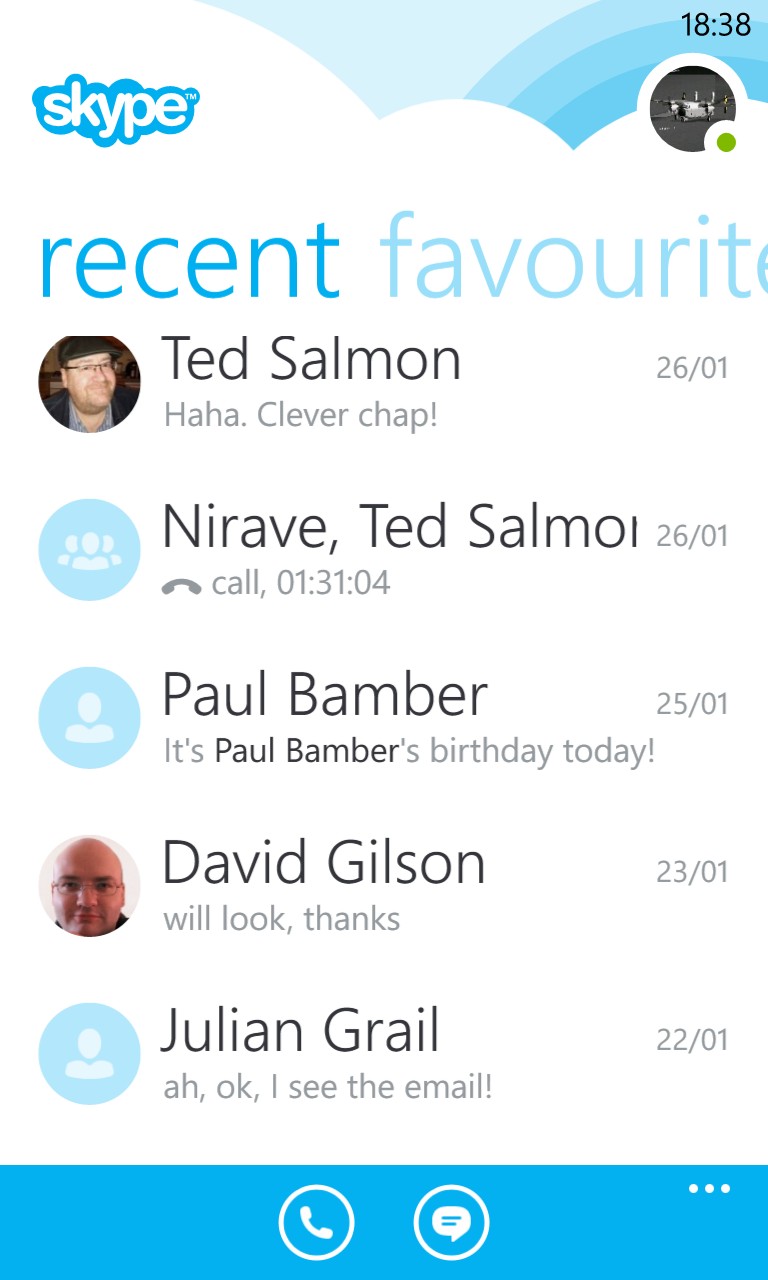 The Windows Phone Skype app can be downloaded from the Windows Phone Store.