The holding page for the live stream has a count down (currently 5 days to go) and a graphic in the same colour green that is currently being used in many of Nokia's social media channel profiles. The green colour may be a hint towards the Nokia Normandy, a new Asha based product, which is expected to be announced next week.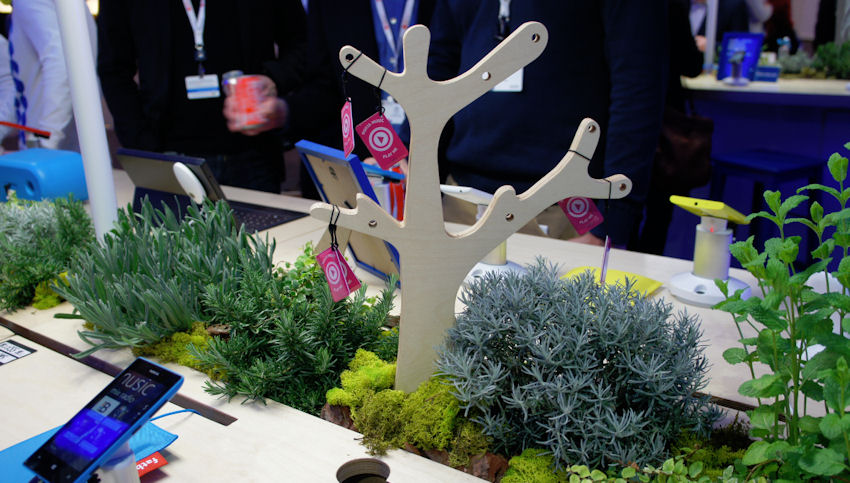 The Nokia Normandy, which is thought to have a release name of the Nokia X , is rumoured to run on a Nokia specific fork on the Android Open Source Project. The X name appears all but confirmed judging by the stylised graphic included on the Nokia Conversations page.
The device will include Nokia and Microsoft powered services, rather than the Google services usually associated with Google certified Android devices, and will include both a Nokia and, possibly, third party app stores. Key specifications are thought to be a dual core Snapdragon processor, WVGA 4" screen, 512MB RAM, 4GB internal memory, and a 5MP camera. The Nokia X is intended as a sister device to the Series 40 powered Asha 500/503, rather than an alternative to the company's Windows Phone devices.
Nokia may also unveil one or more Windows Phone devices in Barcelona, but the announcements, if they come, can be expected to be relatively low key (e.g the mid tier Lumia 630 and 635 pairing), with the high profile new devices, including a Lumia 920/925 replacement, held back until Windows Phone 8.1 is formally announced at the beginning of April.
Nokia has traditionally also debuted a couple of accessories at MWC. The most obvious candidate this year is the Nokia Treasure Tag, a Bluetooth Smart proximity accessory, but other power of music related accessories are also a possibility.
Nokia's software teams also traditionally showcase the latest versions of their respective apps and services at MWC. It's likely we'll see updates in various camera related apps, but the most high profile announcement is set to be the addition of high resolution satellite imagery to Nokia's HERE apps suite for Windows Phone and Asha.