When you open Nokia Car App you'll see that it is divided into two distinct sections: an information bar (top third of the screen), and an app shortcut section (bottom two thirds of the screen).
The information bar is a three panel, swipe-carousel showing time, weather information, and battery status. The weather panel can be set to show either a forecast for your current location (default) or a specific location (defined in the apps' settings).
The app shortcut section has three large on-screen buttons, roughly the size of a double-wide Live Tile, that when tapped on open a specified app. In its default set up Nokia Car App has shortcuts for HERE Drive, Nokia Music, and Quick call, but it is possible to customise these shortcuts to access other apps.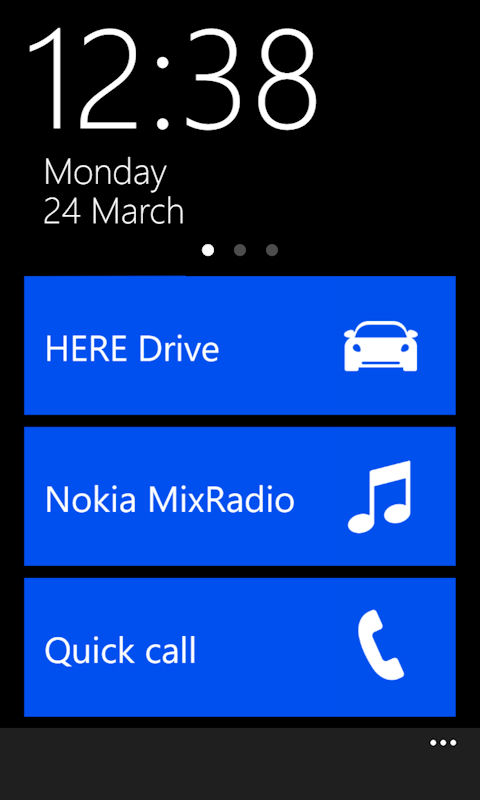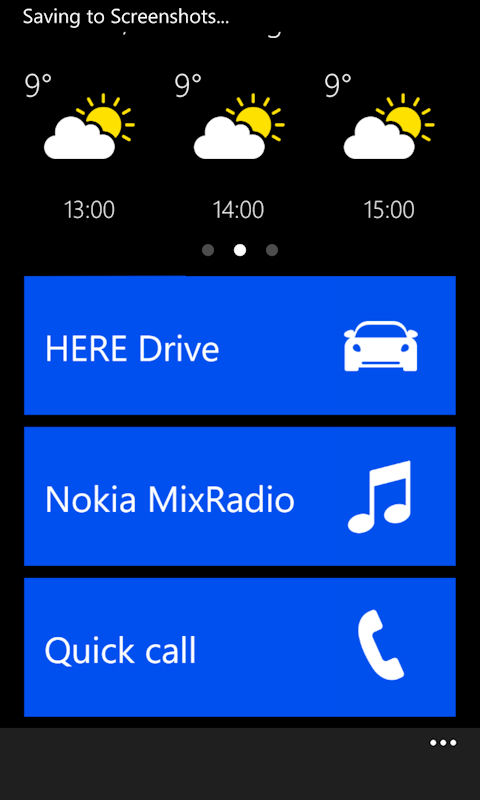 Quick call is a mini hidden app that is only available from within Nokia Car Mode, essentially making it part of the app. It provides for up to five customisable calling shortcuts to be placed on the screen, thus avoiding the need to go into the Phone app or People hub to start a call.
The app shortcuts, weather forecast location, and forecast temperature units can all be customised in Nokia Car App's settings section. It's worth thinking about which apps have a finger friendly UI before setting the shortcuts and which are your essential in car apps (we found the defaults to be a good choice).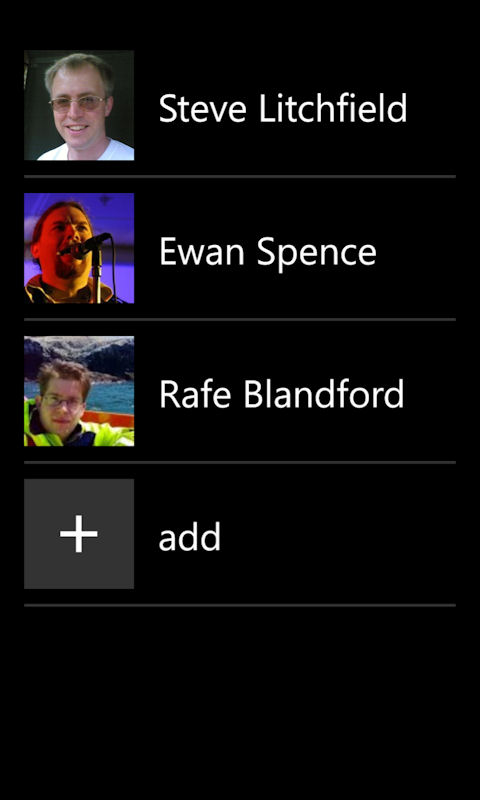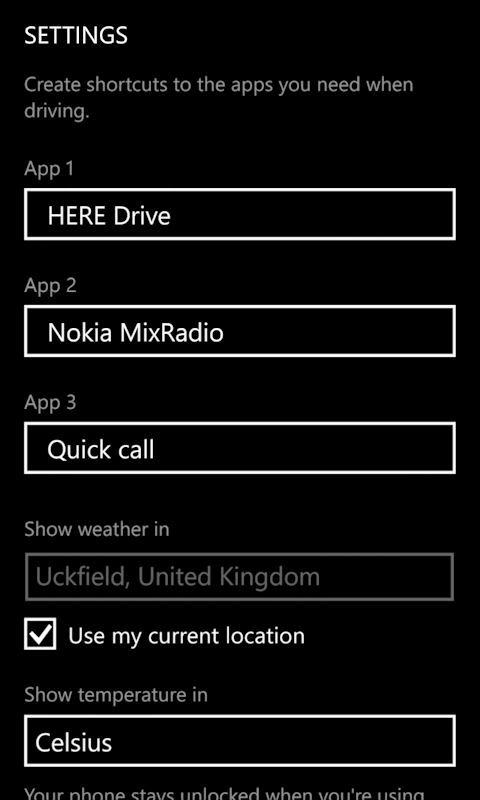 Nokia Car App is a useful extra for Lumia owners, unlocking what was previously an accessory specific experience. It is worth noting that Mopius's third party Car Mode app did something similar, but the Nokia app has the advantage of being official, free, and unrestricted.
Do remember that the use of any car mode style app whilst driving may be subject to restrictions, depending on the legal requirements in your country. However, even if you only use the car mode app while stationary, it is still offers a user experience that is arguably better suited to the car context that the full Windows Phone UI (e.g. quicker finger touch access to most likely-to-be-used functions).
If you regularly drive a vehicle then this app is well worth pinning to your Start screen.

Windows Phone Store description:
Drive smarter with Nokia Car App, a stand-alone app for use with any Nokia Lumia phone. Set up shortcuts to your three favorite driving apps, easily displayed on one screen for quick access.

Nokia Car App is a free download from the Windows Phone Store.