We last featured MetroMail here. with v1.4.4, a month ago. Here's the 'Outlook' feature set in MetroMail v2.0:
Swipe actions for managing emails
Attach multiple files from your OneDrive account
Ability for editing replies (plain-text only)
Individual tile colors for each account
Individual notification sound for each account
Individual toast notification support with night mode for each account
Tile counts are synced across all your devices
Concatenate multiple accounts under one unread counter
No longer break threads for non-Outlook users when replying to emails
Proper handling of embedded email images
Choose between small/medium/large/original when attaching photos
Support for HTML signatures
In addition, for all users, there's
Swipe actions added for email management
Choose between small/medium/large/original sizes when attaching photos
a tutorial screen when starting MetroMail for the first time
No doubt the tutorial screen will be expanded upon in upcoming versions - having such screens is becoming commonplace (and welcome) in Windows Phone applications now.
By Outlook, in this context, we're talking about the online email service, of course, not the Windows email and PIM client(!) Here's a walkthrough of adding in a Microsoft account to the application: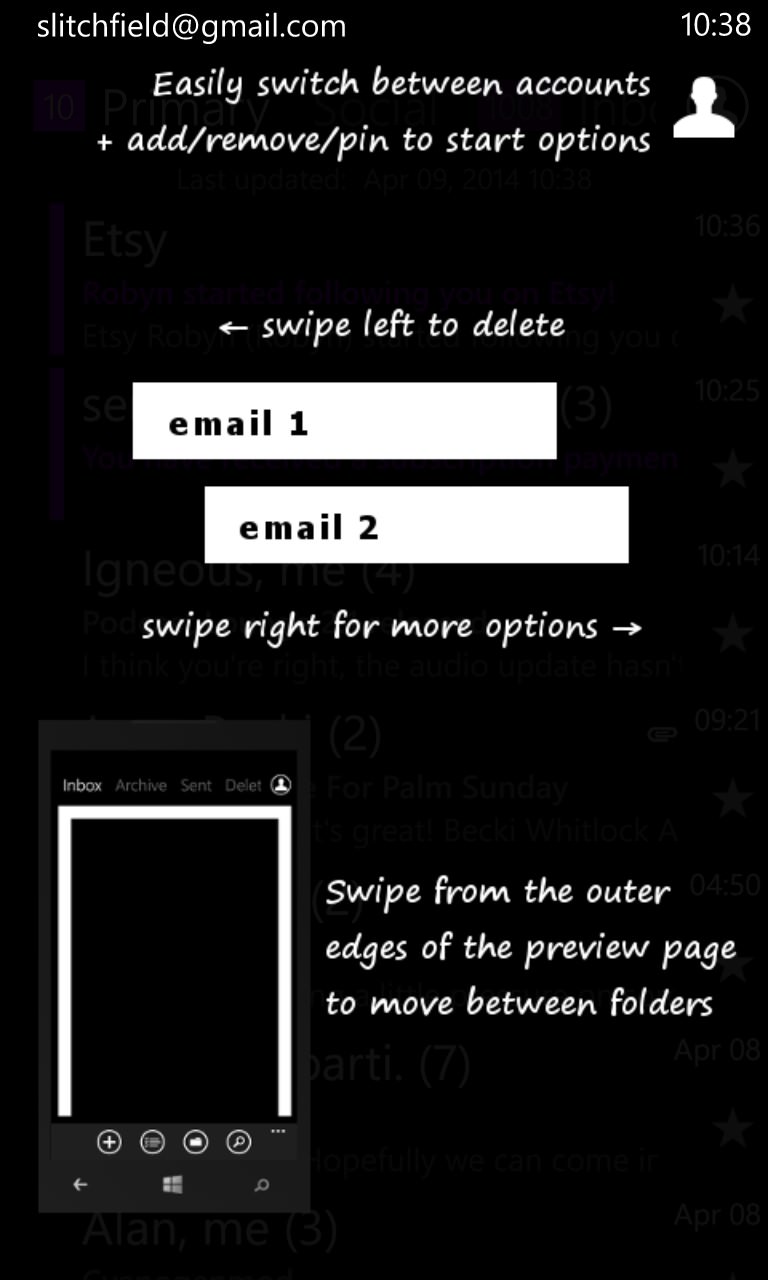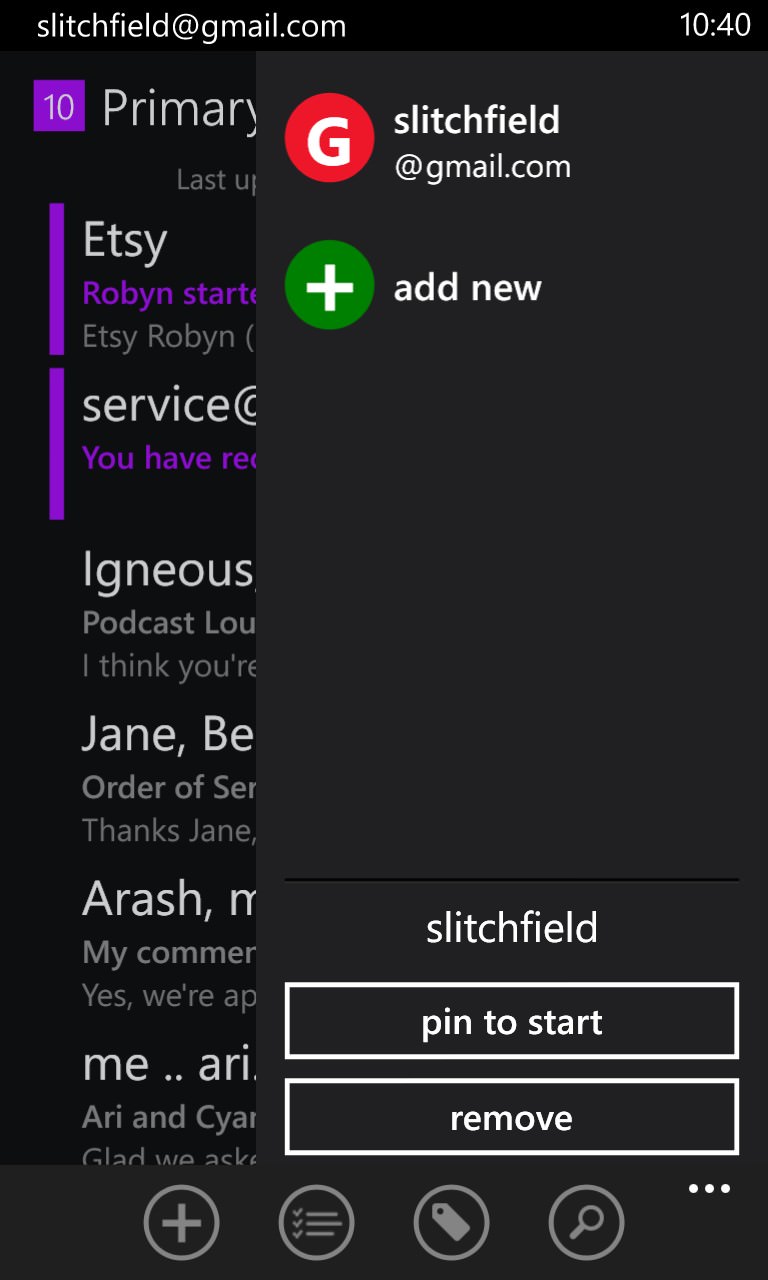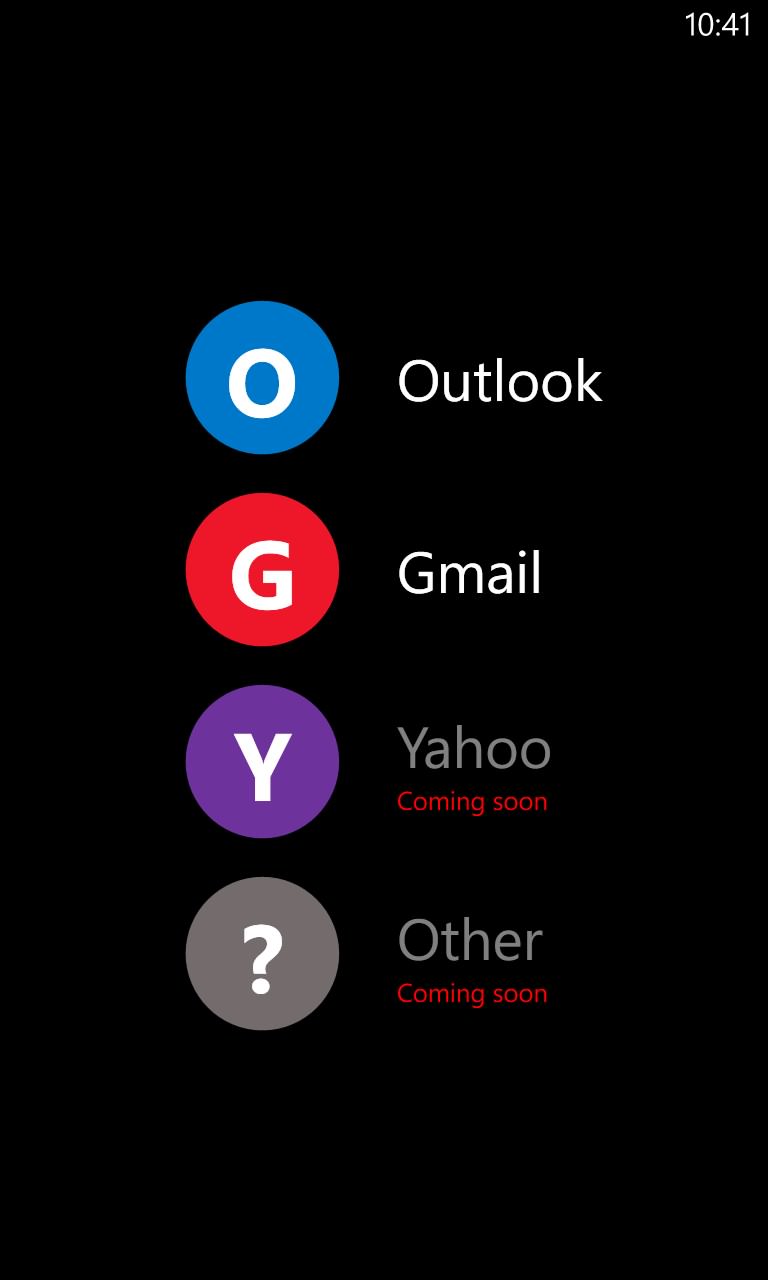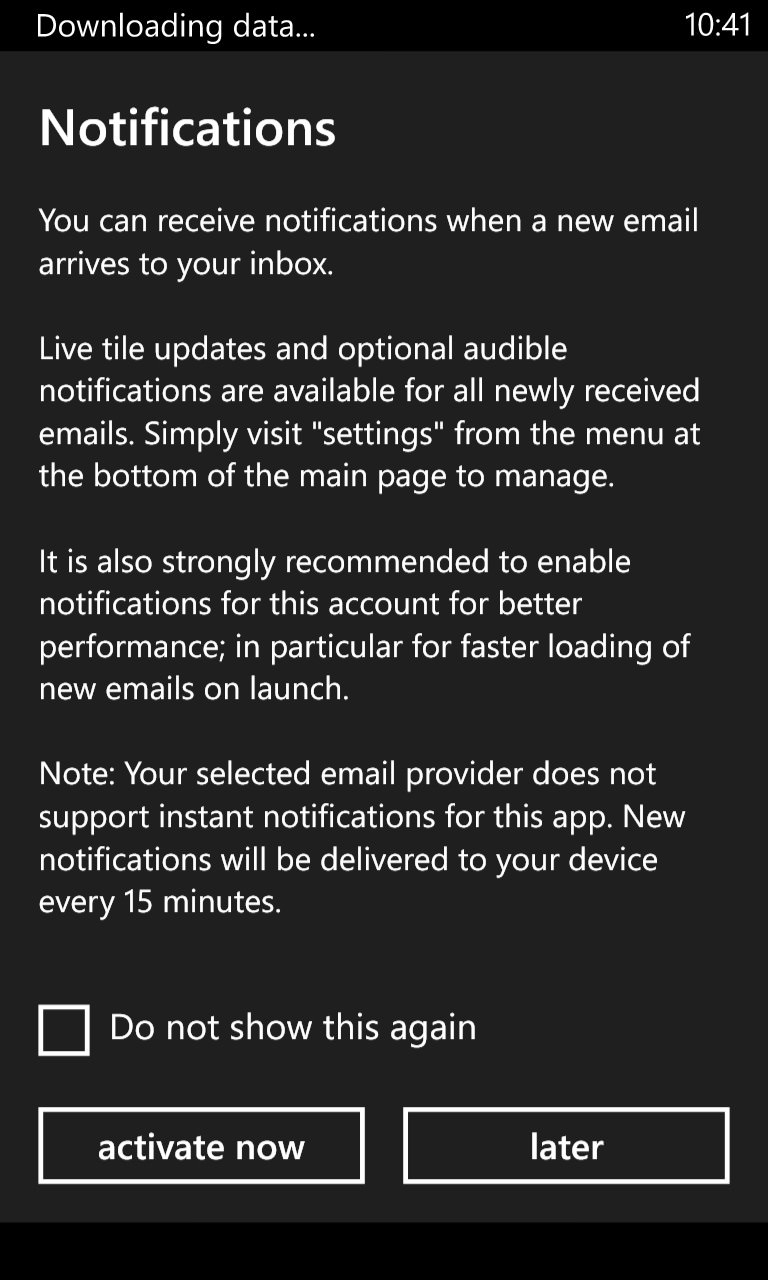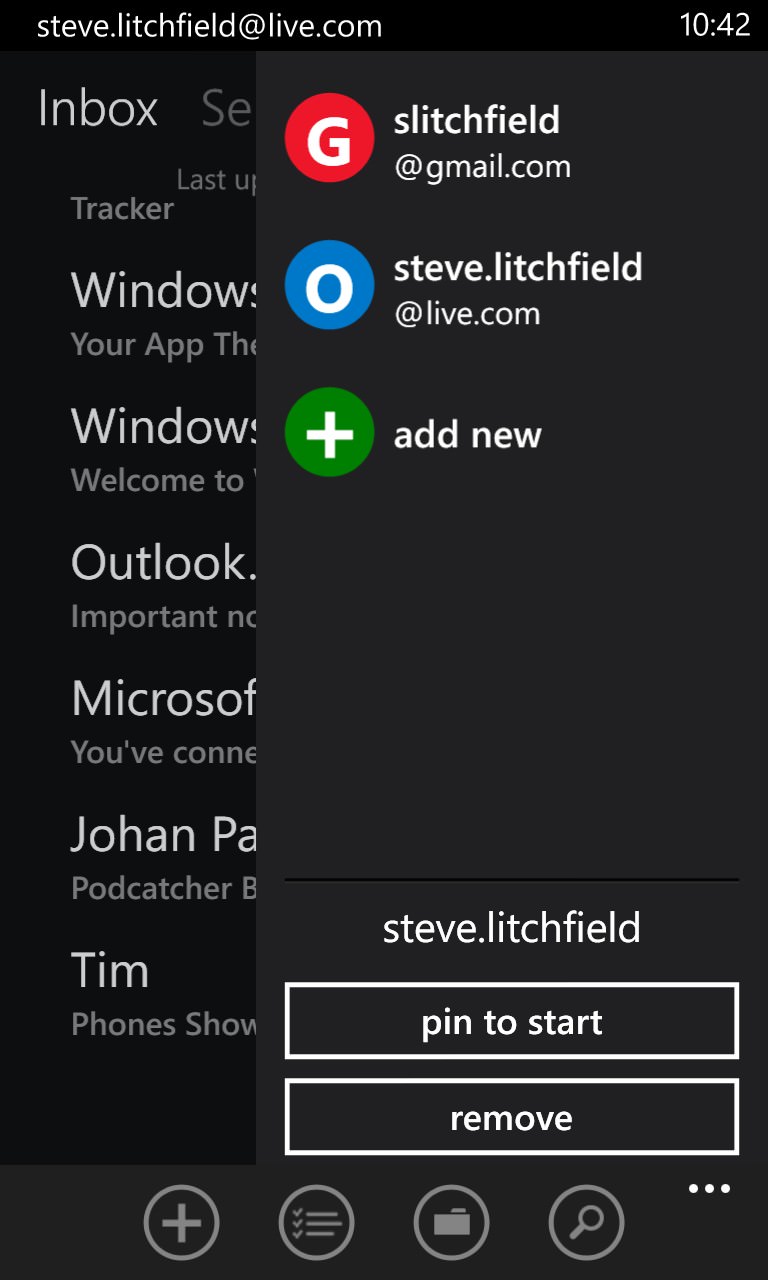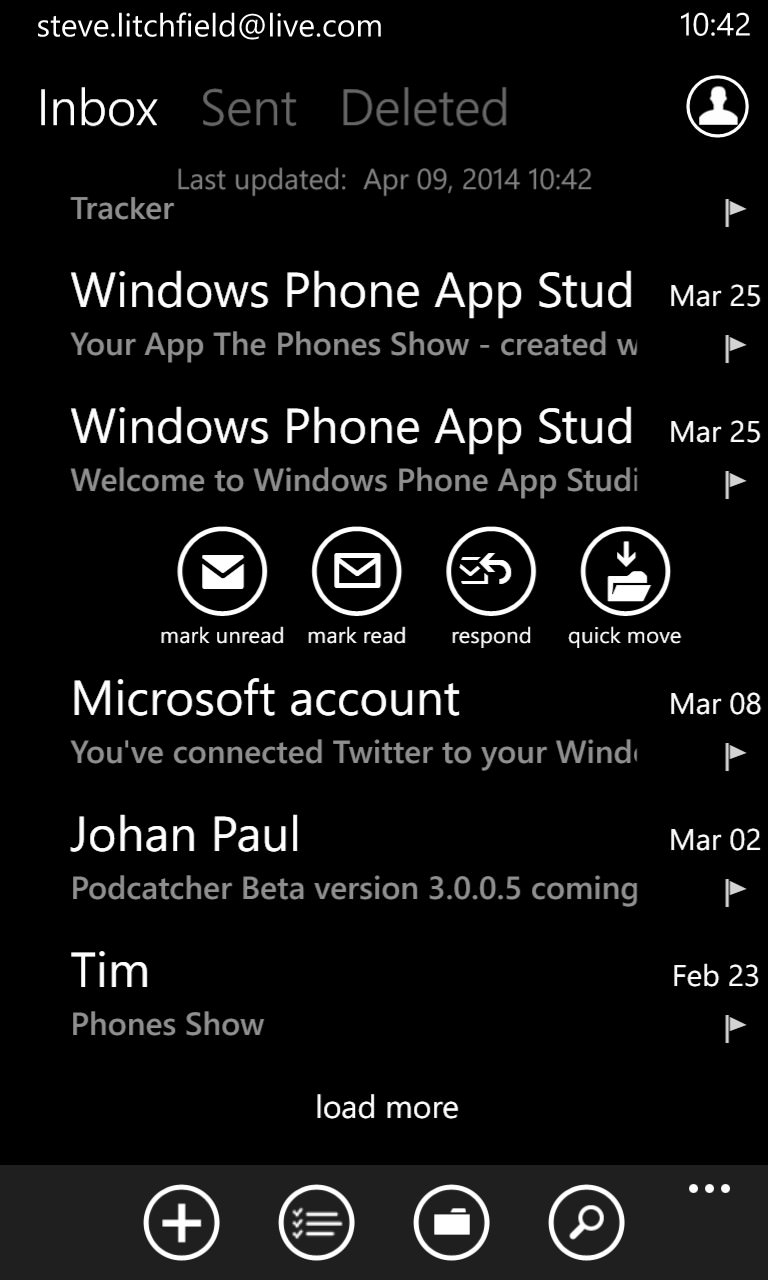 Highly recommended on many counts. You can buy MetroMail here in the Store, the best £1.29 (or so) that Gmail-using (or, now, Outlook-using) Windows Phone users will ever spend.