HERE Maps is updated to version 3.6.97.8 (currently 3.5.487.8 on Windows Phone 8.0) and HERE Drive is updated to 4.1.5598.0 (currently 4.0.5410.0 on Windows Phone 8.0). At the time of writing the new version are only available for handsets running Windows Phone 8.1.

As we reported two week ago, HERE Drive+ will be free for everyone with Windows Phone 8.1 on their smartphone, providing GPS guided, turn-by-turn navigation, for vehicles in 97 countries. Previously, HERE Drive+ was only available on select Nokia devices, with the geo-restricted HERE Drive provided on lower end Lumia devices (e.g. Lumia 625) and select non-Nokia devices (e.g. UK HTC 8X).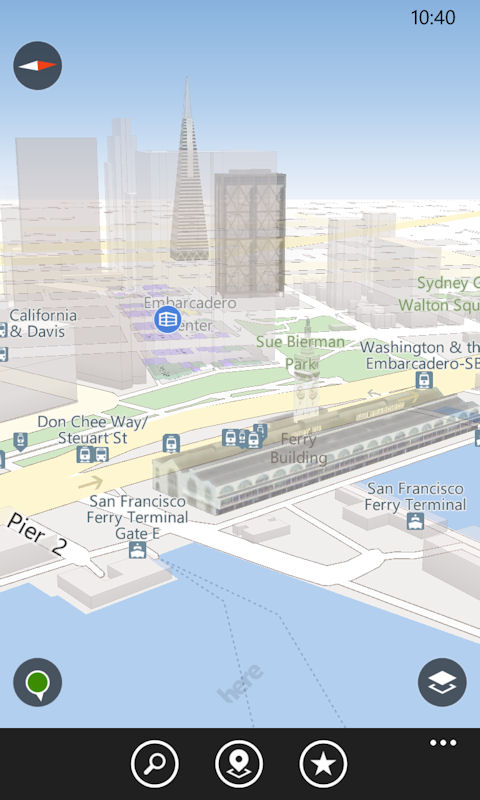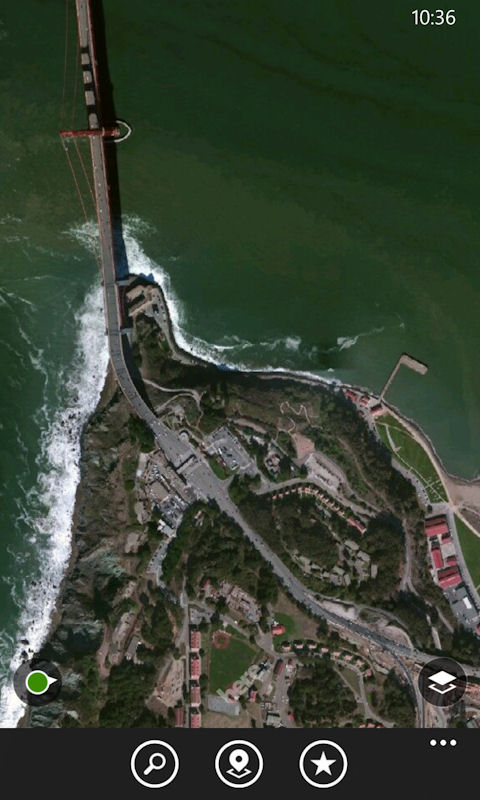 The updated satellite imagery is a major improvement over what was previously available, especially in rural areas, as we cover separately in this flow post. As we explained in an earlier post the improved imagery is an important update:
The updated aerial imagery should help Nokia's HERE offerings get more favourable reviews when compared to Google's map offerings. Google's aerial imagery has rightly been regarded as superior to Nokia's aerial imagery, but, in areas where the imagery has been updated, the difference is now much smaller. Google's advantage in Street View / Street Side image coverage remains an important differentiation point, but this may be diminished by the rise of AR-enhanced street level data and related imagery in the future.
The app specific updates are smaller, but do include some features long requested by users. In HERE Maps a new two finger gesture allows you to rotate the map (twist gesture) according to your preference and to tilt the map to activate the 3D mode (up down gesture). In HERE Drive+ Nokia has added "tap destination" support. A long press anywhere on the map allows you to set the relevant location as yours destination (rather than having to perform a search, or go though a place page).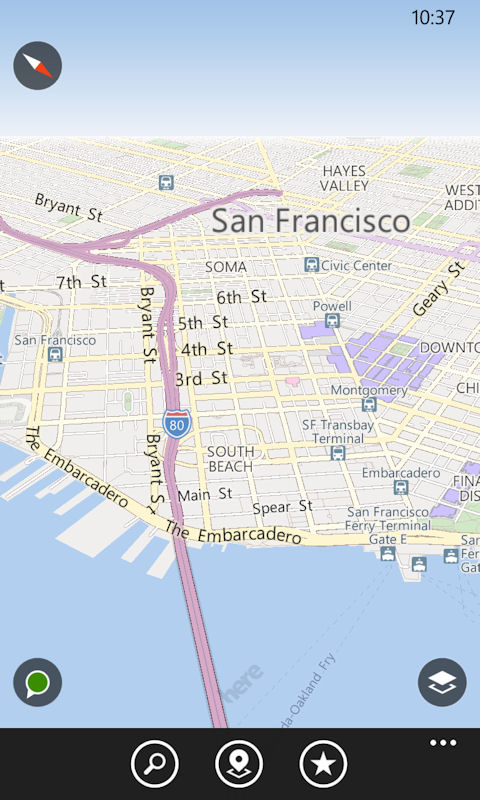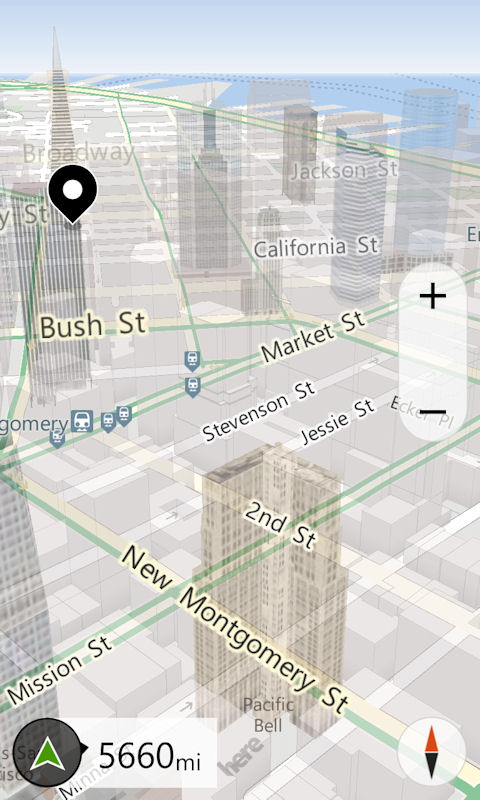 Our earlier report noted that the new version of the HERE apps would not be delivered in time for the Windows Phone 8.1 Developer Preview release. This is self-evidently not the case, but it remains probable that there will be a number of bug fixing updates for the apps before the general consumer release of Windows Phone 8.1