From the initial review:
The idea of keeping one's music in the cloud is relatively recent, of course, since it depends on ubiquitous fast and cheap mobile Internet, something which is very definitely not universal yet. But if your location and situation sounds suitable then you can, if you so choose, keep some or all of your music 'in the cloud' and err.... play it from there, rather than having to copy the audio files onto every device you want to hear music on.

I get the concept, though in the UK, fast 3G or 4G is rare where I live and so it usually makes more sense to simply put my music directly onto a device's memory card or internal storage (depending on device). The capacity issue does make cloud storage alluring, mind you. With enough SkyDrive/OneDrive space, you can keep your entire music collection online and keep storage free on your devices, just streaming the tracks you want when you want.

[Note that all this is separate to streaming music that you don't already own (or have copies of), for example with Nokia MixRadio - last covered on AAWP here.]

On Android, there's Google Play Music, with a professionally managed music storage architecture and native client, with an extra paid option to stream stuff you don't own, this latter essentially mirrored by Microsoft's Xbox Music/Zune Pass, last written about here, but as far as I can see there's no simple 'put your own music in the cloud and stream it from Microsoft servers onto Windows Phone' system.

MusicConnect takes aim at this gap in the market and pulls it off - at least, as a proof of concept - or, more charitably, as an early beta in terms of sophistication.
And here's what's new for MusicConnect v1.2.1.0:
Ability to select a folder and have the songs in that folder and all folders below included in the folder playlist. There is a 500 song maximum for this feature.
Create a new playlist by pressing the save button on the Current Playlist page (navigate to the Now Playing screen and press the Playlist button). This offers several features, including the ability to create a new playlist from a combined playlist (you can combine playlists from the Choose Playlist screen by checking the playlists you want to combine and pressing the Combine button).
Album art images are now displayed next to the songs in Folder, Search, and Current Playlist views.

If a song does not have an embedded image, the product will look for an image in the folder the song is in and use that.

Download any playlist to be able to listen without using data or in areas where no connection can be made. This feature requires the user to stay in the app (you can move around the product) while the downloading is occurring. The download is smart enough to show the user that the download did not complete (if they need to answer a call or leave the app for some reason), and allows the downloading of the missing songs without having to start over. I will be adding background downloading in the next update.
Sounds pretty good and goes quite a way to addressing the complaints in my previous review. Here's the new version in action: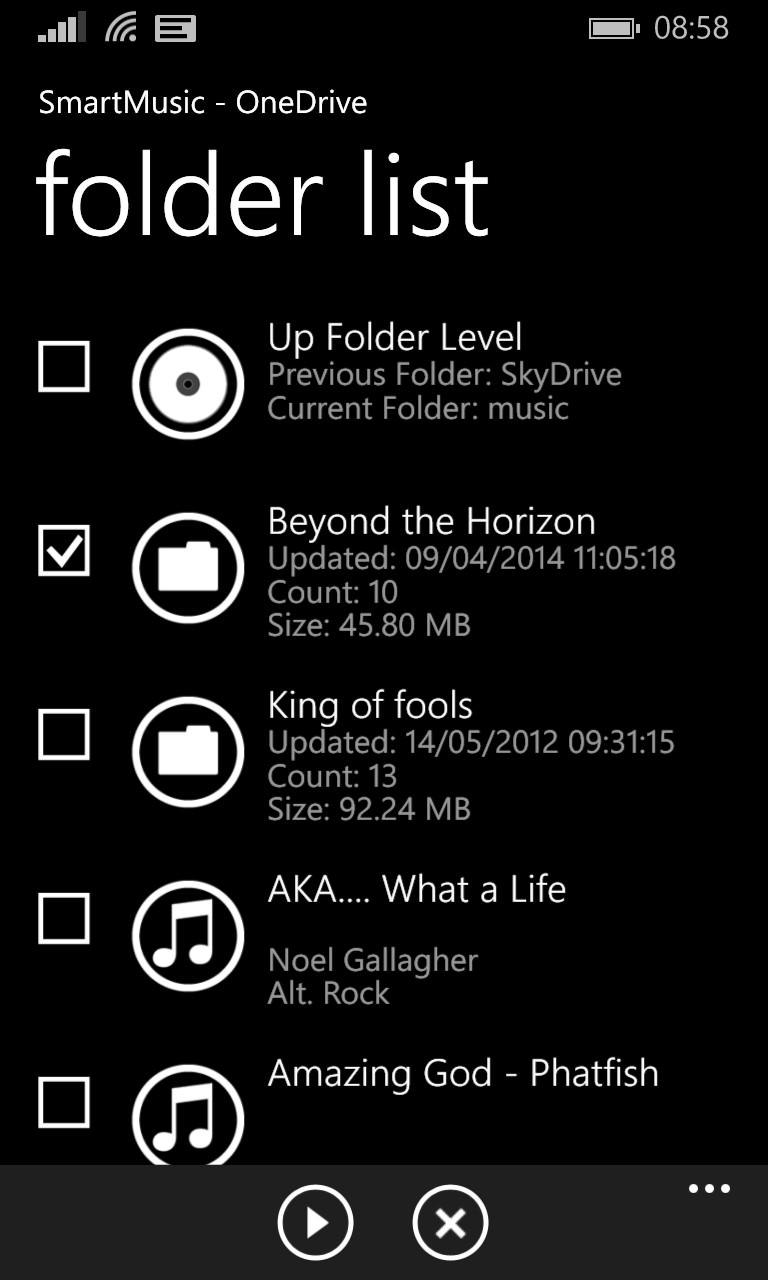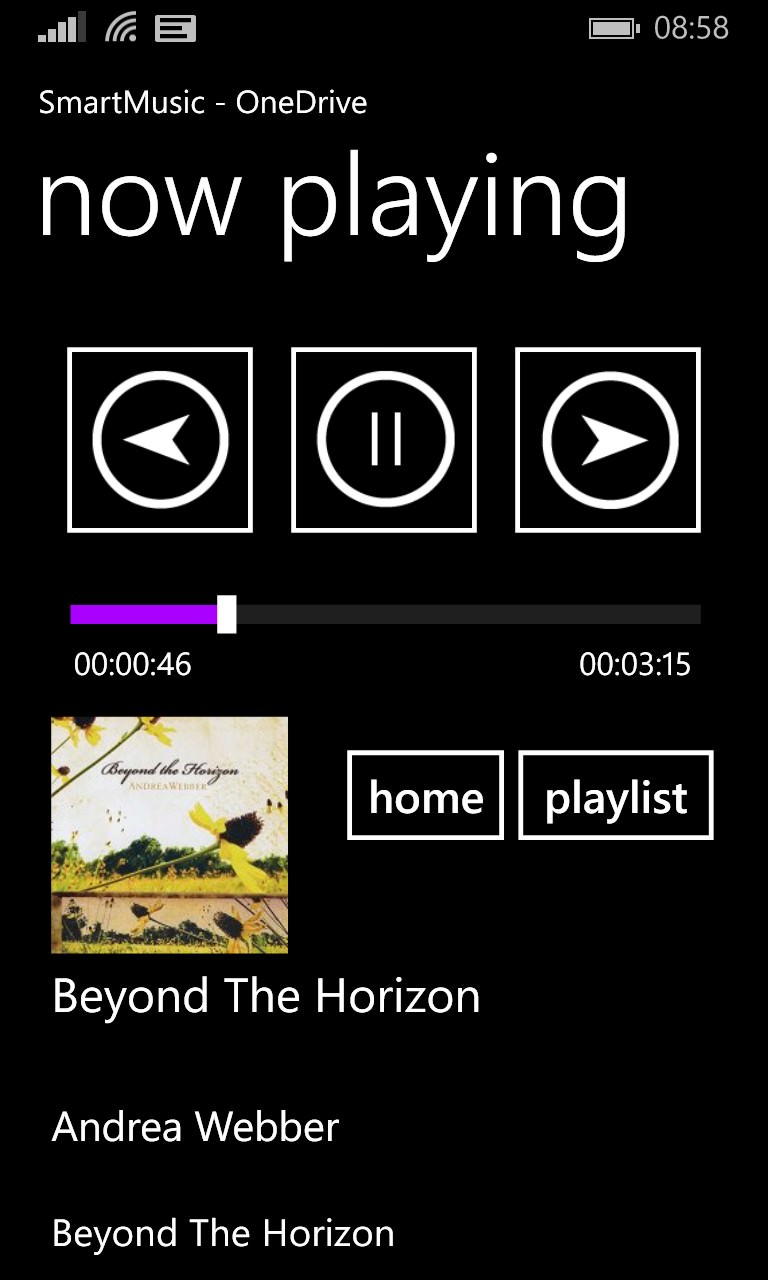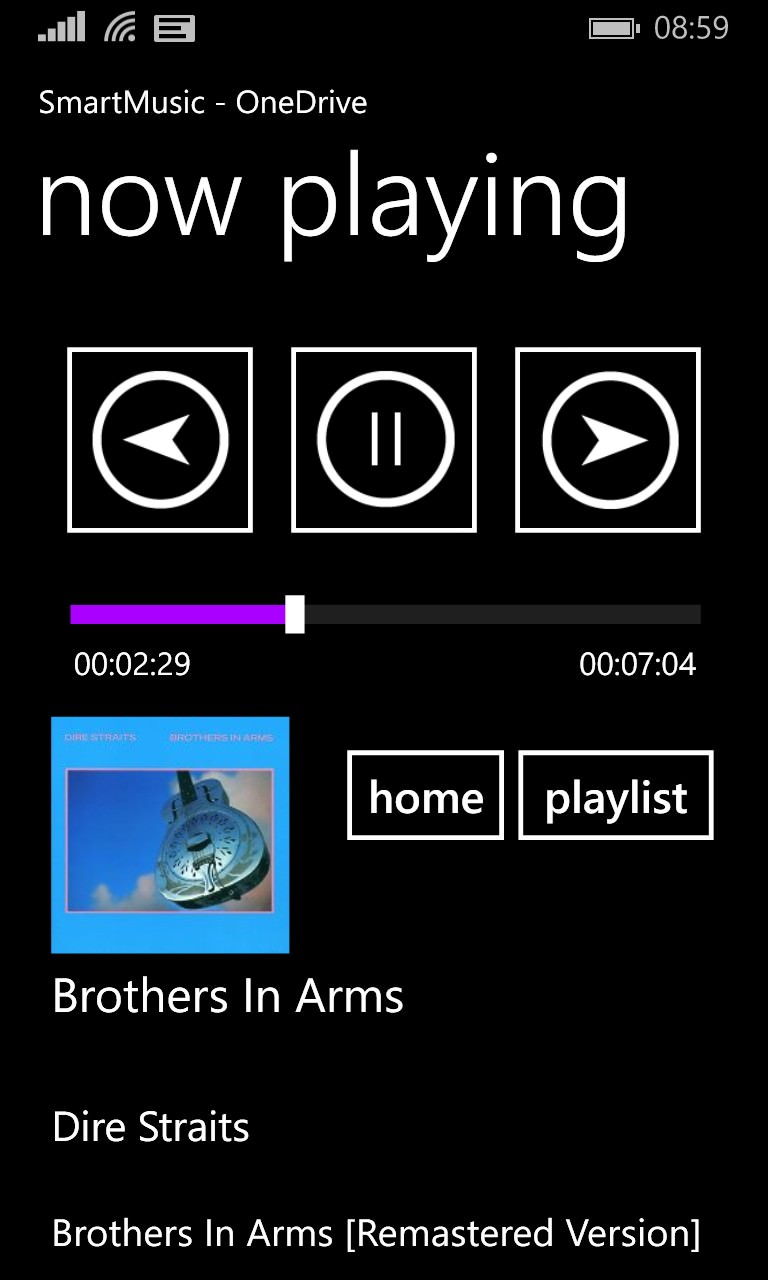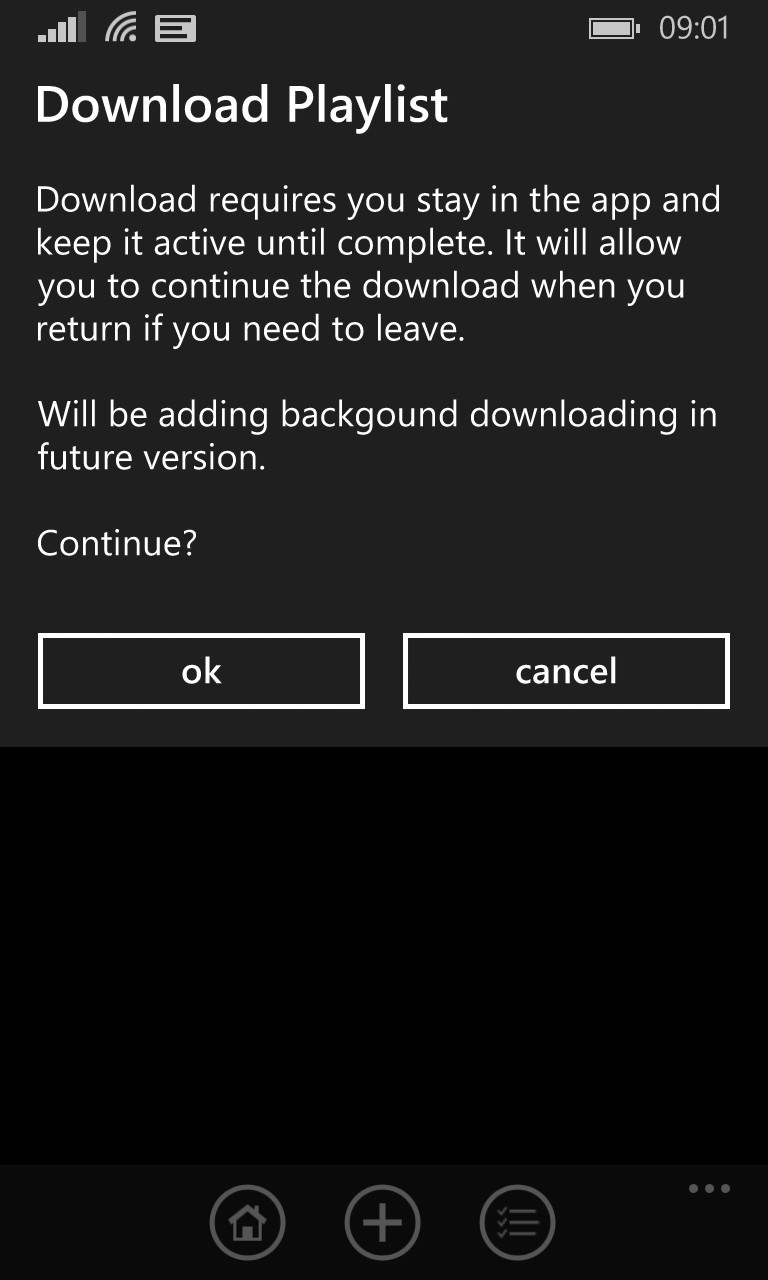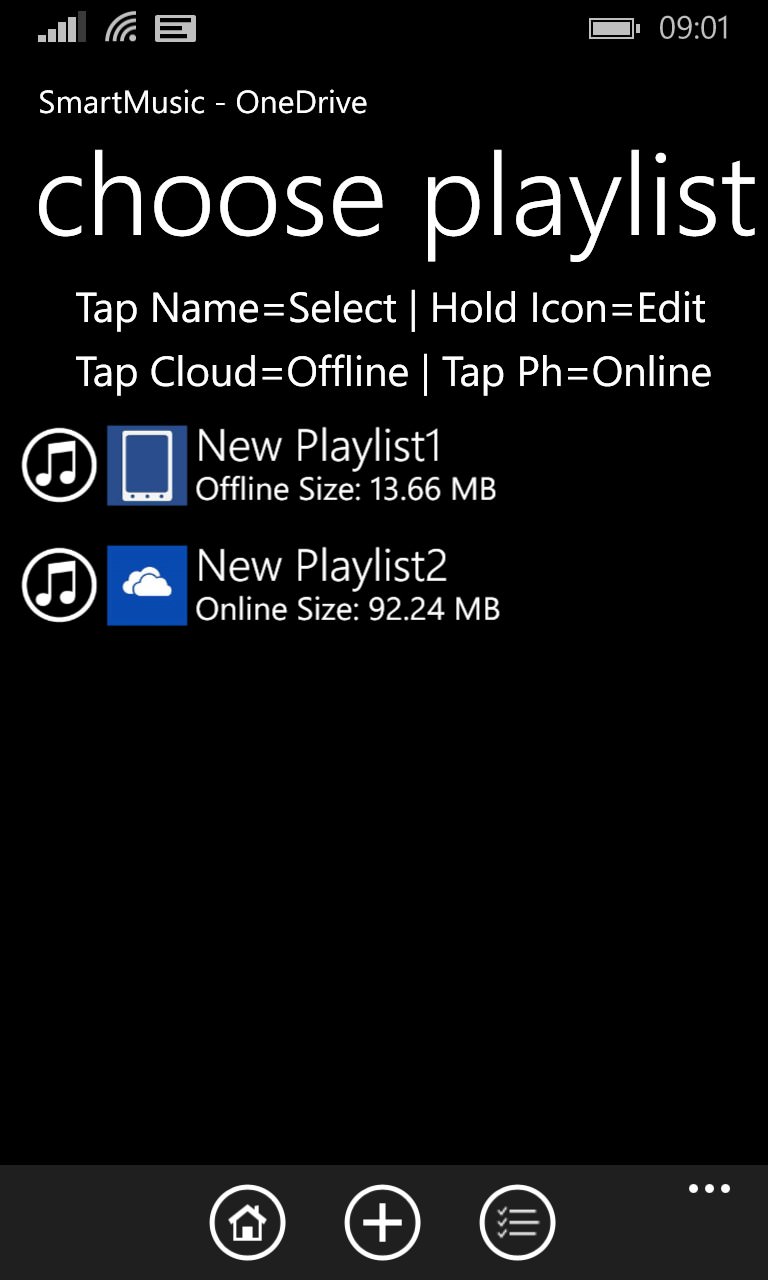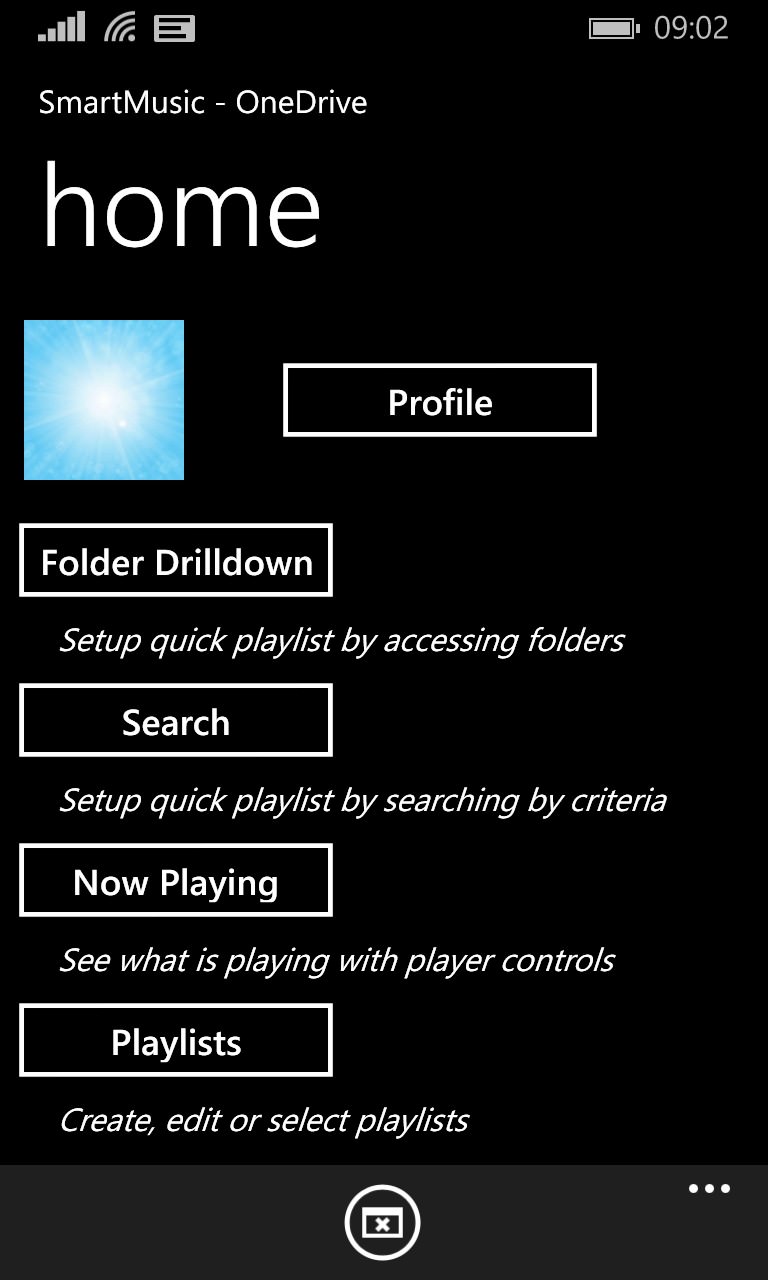 Although the offline caching works, there doesn't seem to be a way of 'cleaning up' such downloads in order to reclaim space - something else for the developer to add?
You can grab MusicConnect here in the Store, there's a trial version or you can buy outright.