You may remember that back in v4.3, Evernote for Windows Phone included Post-It note recognition and processing? New for this, v4.4, is an extension of this part of the application to handle generic (e.g. A4) documents, with similar 'straightening' of skewed camera work to Office Lens: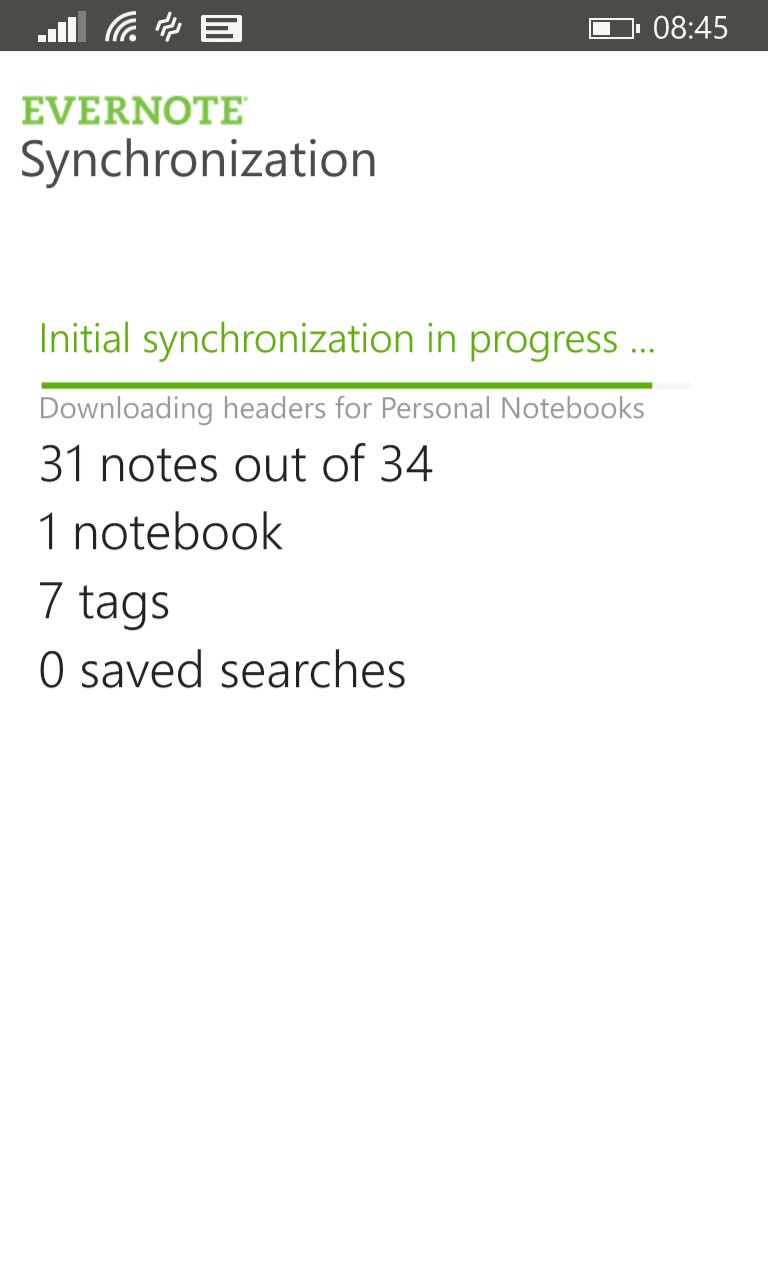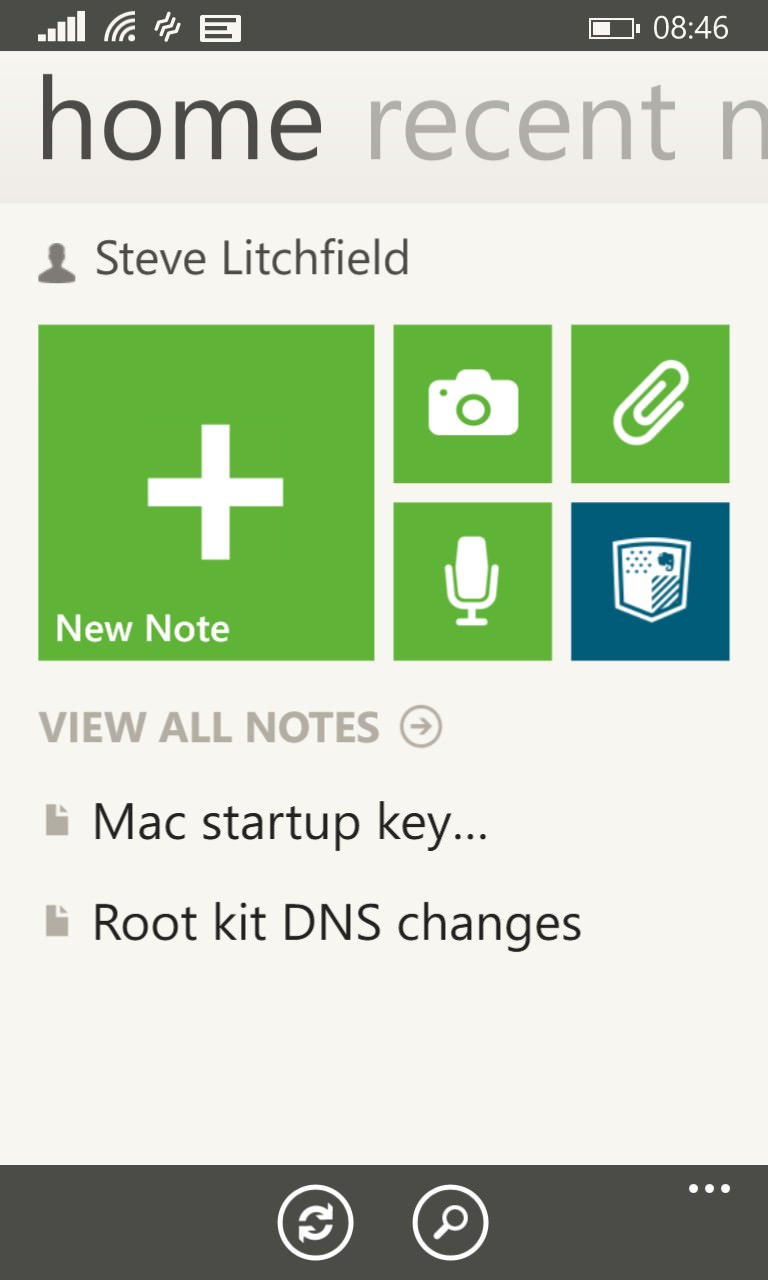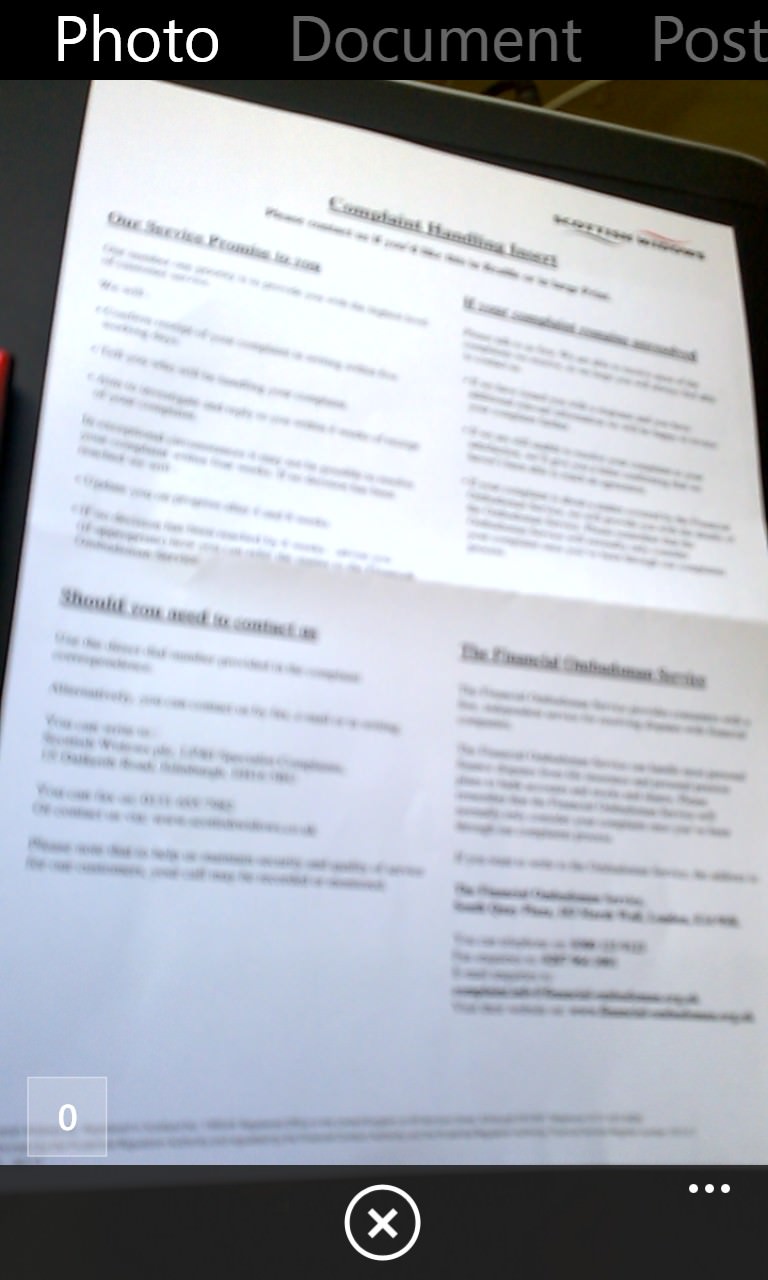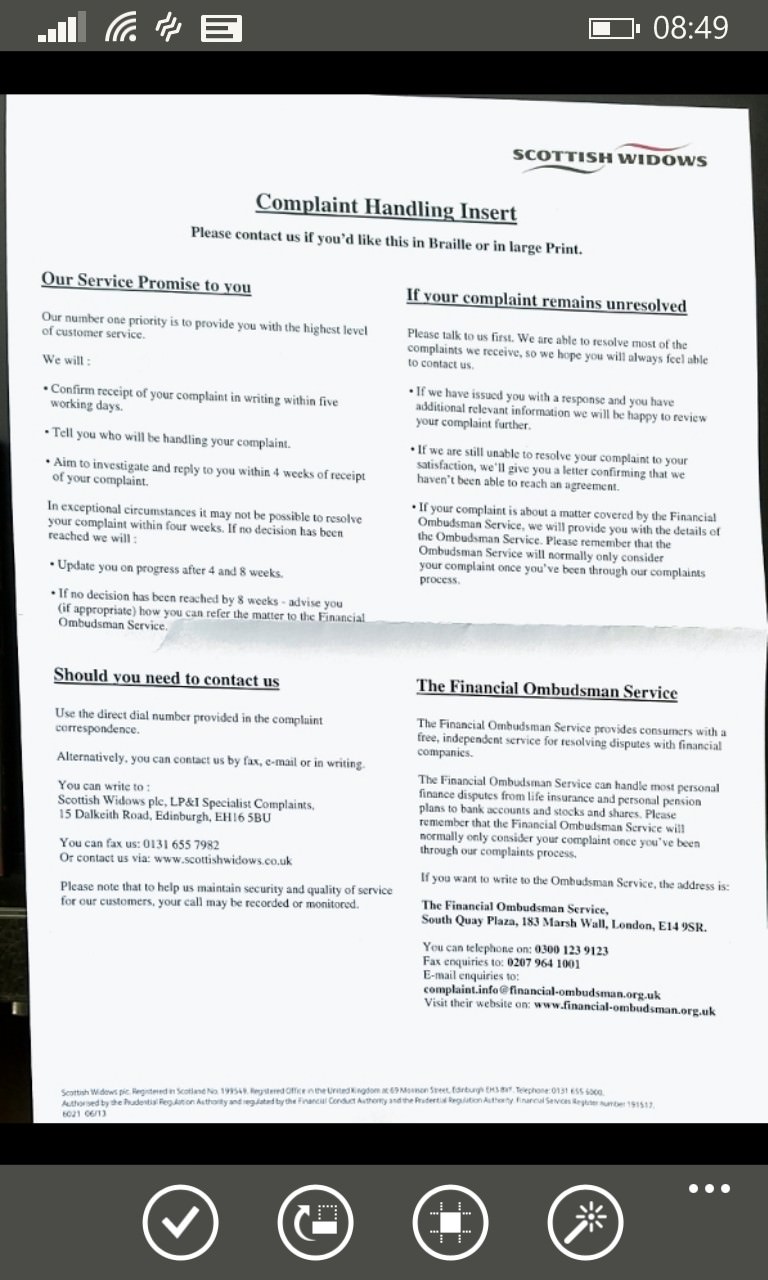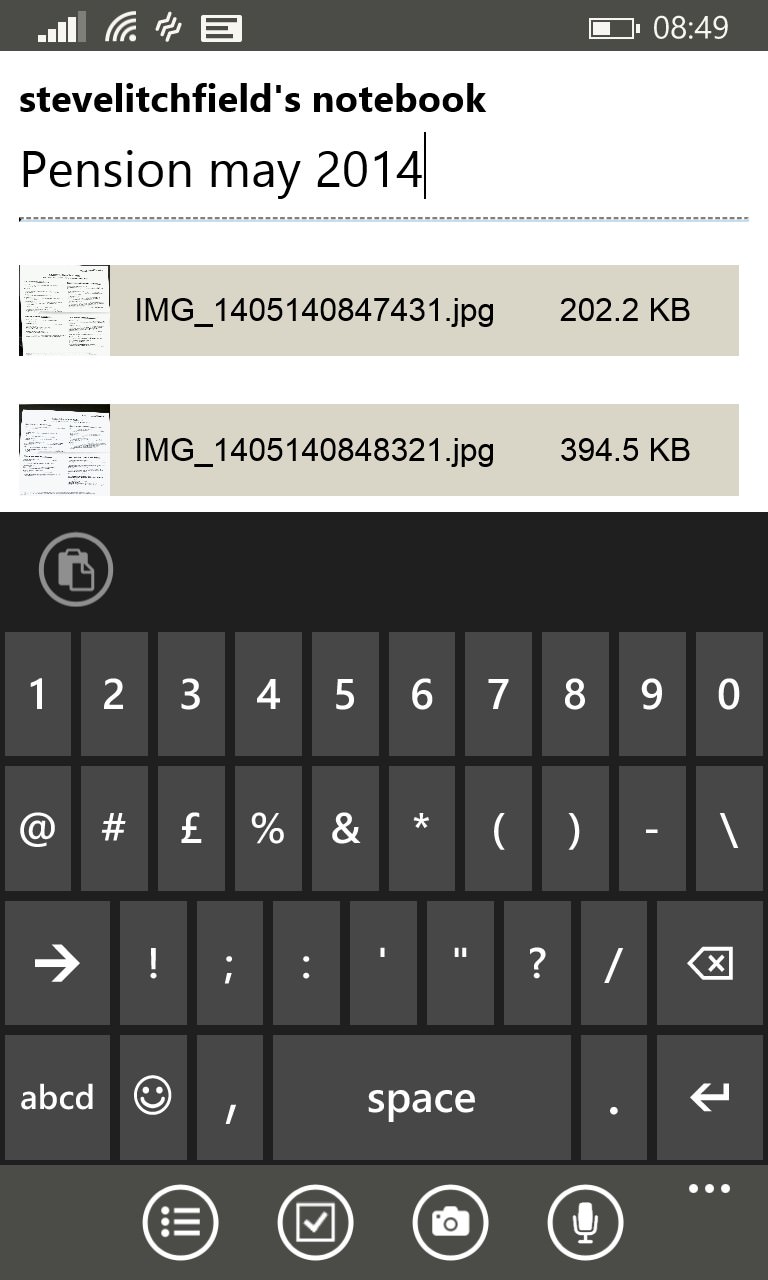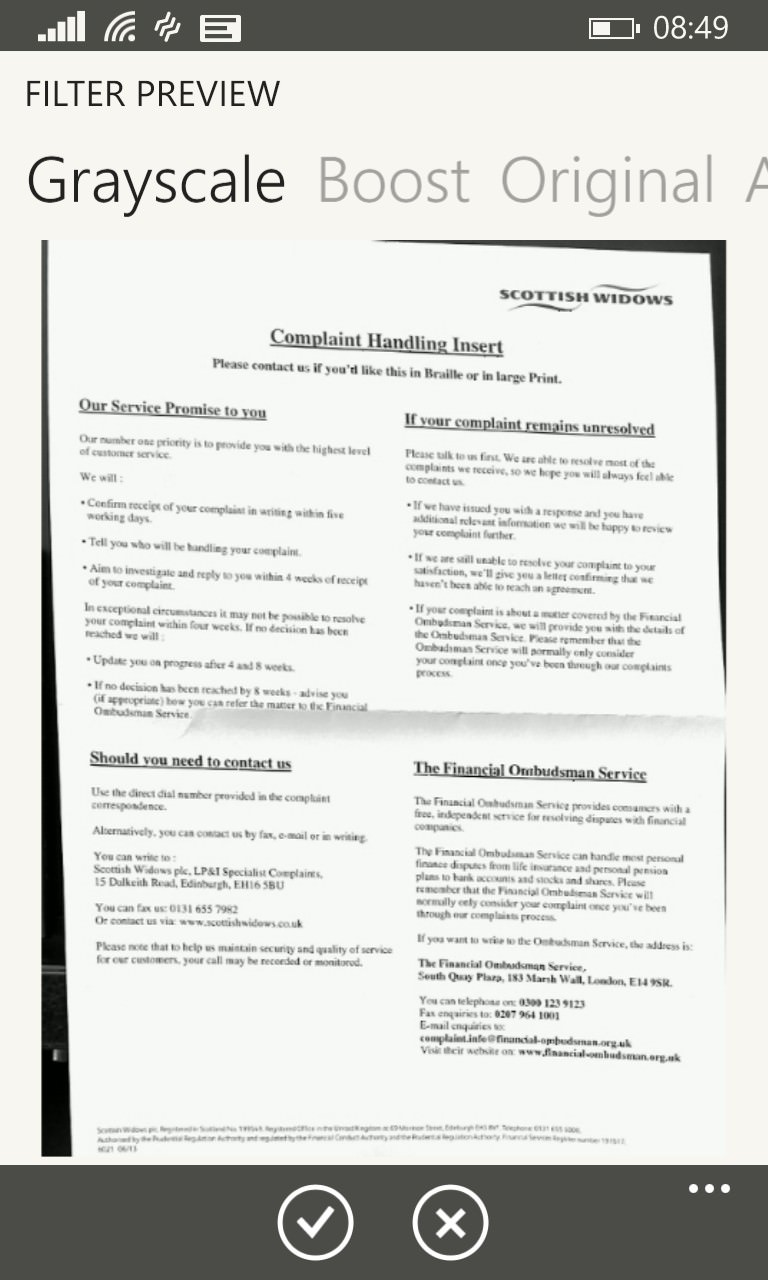 In my tests, Evernote didn't straighten and re-scale documents as effectively as Office Lens, but then Evernote does a lot more besides (compared to OneNote), in terms of bells and whistles. Moreover, each system is free to download, so you can simply use both - or try both, at least - and end up with the one that suits you best.
OneNote's strengths are the aforementioned Office Lens, plus built-in integration across all Windows Phones and Windows tablets (and Windows 8 computers) out of the box, while Evernote's strengths are in its availability for every platform under the sun and the wide range of ancillary features and content types.