Last featured here, for v3.0.1, here are the summarised changes for Tweetium v3.2:

New conversation experience for phone
Updated nav bar visuals
Added Crimson and "XB Green" accent colors
Improved touch keyboard interactions/animations
Expanded view now shows a share icon with other controls (helps discoverability of share).
Enlarged the touch hit targets of quick action buttons slightly
Touch keyboard no longer comes up automatically when expanding a DM thread with touch
"Gray" background is now the same achromatic gray as the gray accent option
Phone back button now dismisses reply boxes before dismissing the entire thread
Changed "n following" to "follows n" on profiles for clarity
The large tile now properly shows the sender (not recipient) for DMs
"Start at last read" no longer affects the Me tab or user profiles
Grouped retweets in search results now show the original tweet when clicked/tapped
Settings pages on phone now use theme colors
Follow and Favorite toasts now launch to the Connect tab (now that Connect+ is enabled by default for Pro users)
YouTube links now open in supported YouTube apps

Tested with MetroTube and YouTube (official/MS app) on phone

More performance tweaks for certain scenarios, especially jumping to top
Disabled support for installing to SD cards on Windows Phone, as apparently WP 8.1 has bad bugs with this.

The app is very small and uses very little temp file space, so shouldn't be an issue.

Prevent the scroll position from changing when new tweets stream into a thread while you're replying
Hide the header accent when sliding the page up for the on-screen keyboard (PC)
Restored old streaming/new items behavior at the top of the view
Adjusted the link-on-accent color for Red accent
Small alignment tweaks for the navbar on phone
Dropped initial view count on phone back to 20 for better performance
Share page now uses your last used theme
CommandBar is now slightly more opaque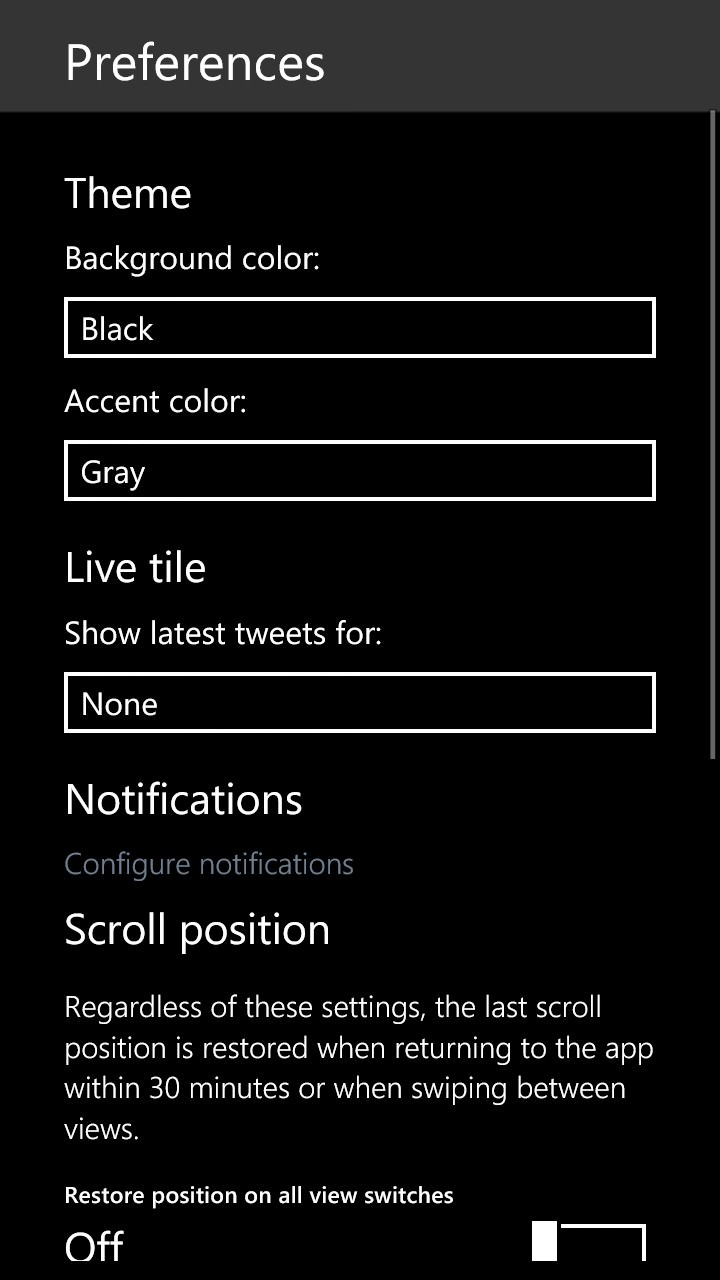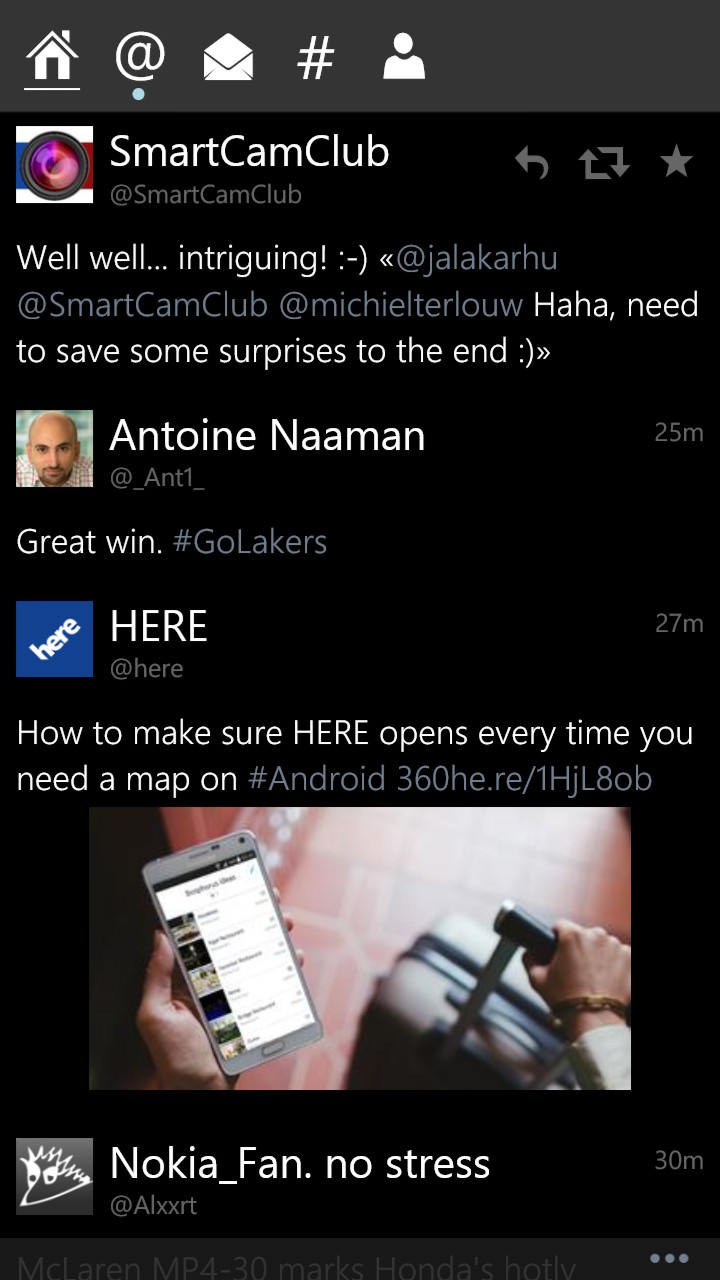 You can buy Tweetium from the Store here. Yes, it's commercial software, but I promise that you'll be happy - it's certainly the slickest I've seen for Twitter on Windows Phone. All for the price of a half pint of beer.

If you need more (e.g. multiple Twitter accounts, real time notifications) then there's a Tweetium Pro too - see the in-app links and comments,