From our previous story, quoting Microsoft:
Today we're announcing a new platform called Microsoft Health. Within health and fitness, there is rapid innovation occurring around wearable devices with smart sensors that are telling us more about our lives. A vibrant marketplace of devices and services is giving us access to a wealth of data about our nutrition, health and fitness. We see an opportunity to bring these devices and services together to allow you to combine the information they collect and use the power of the cloud to turn that data in to something more valuable.




The Microsoft Health platform includes a cloud service for consumers and the industry to store and combine health and fitness data to create powerful insights. Microsoft Health will be available for consumers from the new Microsoft Health app which launches today on Android, iOS and Windows Phone. Also launching today is the Microsoft Band, a smart band designed for Microsoft Health, for people who want to live healthier and be more productive.
And from our Band availability story, quoting Microsoft again:
Third, our expansion to a new market – the United Kingdom. The UK is a mature mobile market with 7 in 10 adults regularly accessing the internet via mobile devices. Recent studies have shown an increase in adoption of both free and paid health and fitness apps and devices, and we've seen research that suggests an estimated 7 million people are already using fitness-focused wearable devices in the UK, with that number expected to nearly double by the end of 2015. All of this makes the UK a natural next step for the introduction of Microsoft Health and Microsoft Band.

...In February, we successfully implemented our first response to our customer's direct feedback with a robust update which included the addition of a web dashboard that features new health and fitness observations and more detailed charts for viewing data. We also added biking functionality, new productivity features for viewing and responding to notifications, deeper integration with MapMyFitness and Microsoft HealthVault, and the introduction of the Microsoft Band SDK Developer Preview. This was just the first of many updates we plan to make available, giving our customers new features and functionality over time at no additional cost.

That brings me to the last consistent request we've heard – people wanted more opportunities to purchase Microsoft Band. That's why, today, we announced our plans to get Microsoft Band on even more wrists here in the US and the UK alike.

Today, Microsoft Band will be available in the UK for pre-order for £169.99, from Microsoft stores along with key retail partners in the UK, including Amazon, Curry's PC World, Dixons Travel, Harrods, and O2. It will go on sale beginning April 15th. We are excited to expand to an additional market, and to incorporate the feedback of more customers into our future product and service updates.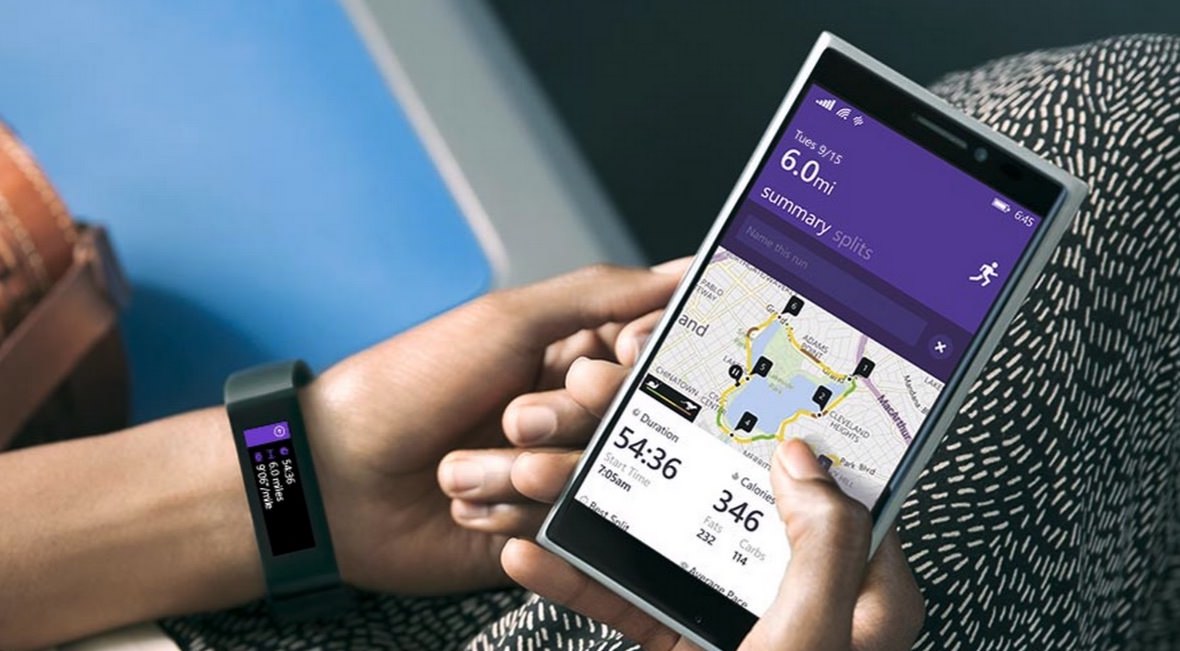 The Microsoft Health application itself is here in the Windows Phone Store. From the description:
Live healthier and be more productive with the Microsoft Health app for Windows Phone. Achieve wellness goals by tracking your heart rate, steps, calorie burn, and sleep quality. Maximize your fitness with Guided Workouts, 24-hour heart rate monitoring, and automatic activity counting. Be more productive with email previews and calendar alerts at a glance. Take notes and set reminders with your voice using Cortana personal assistant. Personalize your Microsoft Band and get new features as they roll out. Mobile app also available for Android™ phones and iPhone®.

Although some of the functions mentioned here are separate from the Band, in fact you can't do anything with the Microsoft Health app without having the physical accessory. Here's the partial set-up, if you're interested: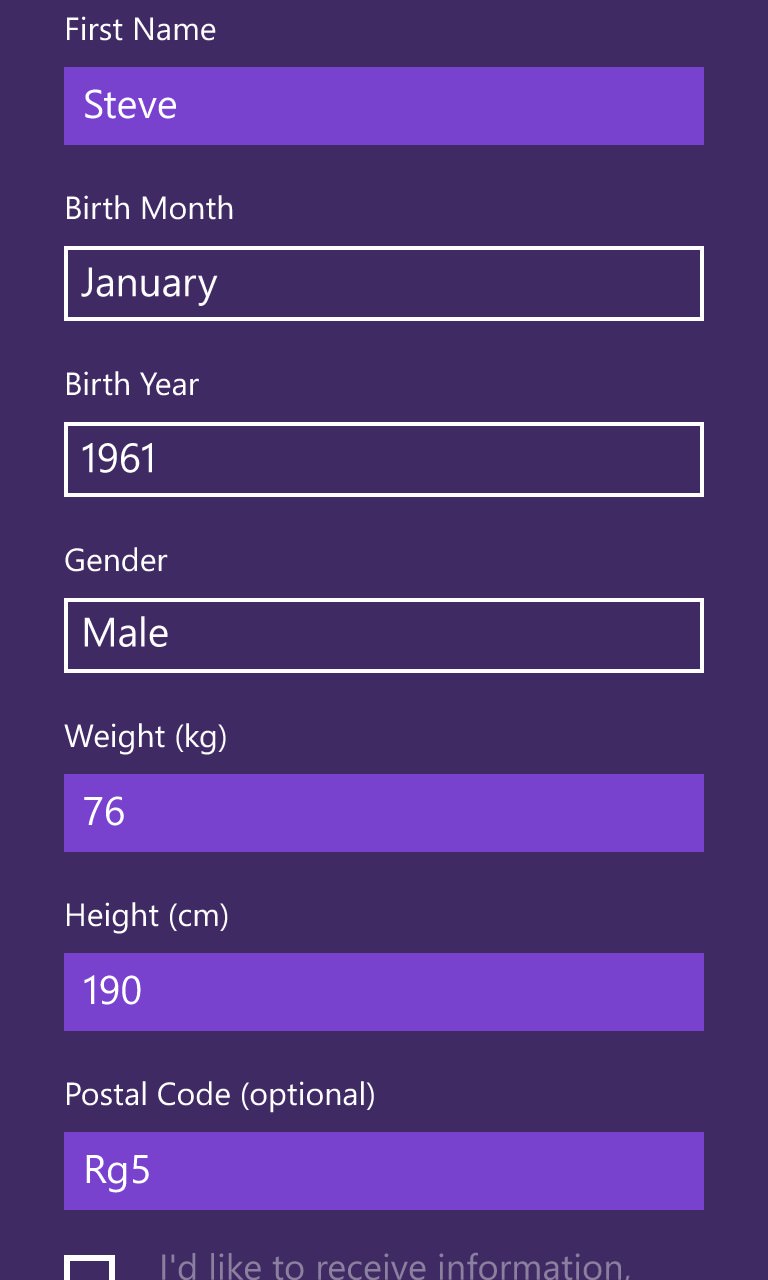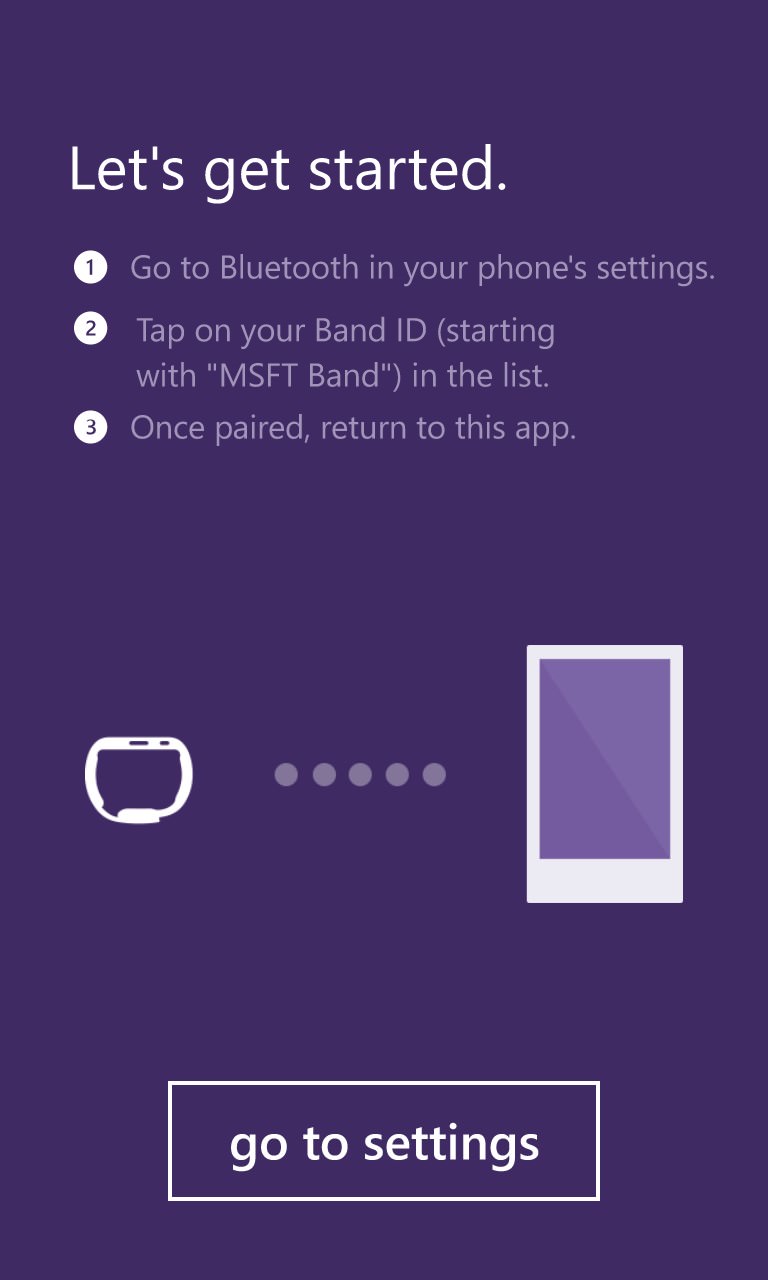 Will you be getting a Band when they come out in the UK? We have a review sample heading our way, so will report back on how well it works in Blighty.
PS. Don't confuse this with MSN Health and Fitness, which has a much wider scope - though I would expect an update to this too, in order to tie in better with Microsoft Health and the Band.