Here's a summary of what's changed from v2.8.8, featured here, to the present v3.0.8.0:
Windows 8 merged design and code
Horizontal Navigation
Improve annotation handling
Improve DLNA (with new SmarTV)
New pinch gesture and doubletap for fullscreen videos
Bigger newsfeed for logged users
'Network error' fixed, it was due to YouTube API quota
All the player zone is clickable for play/pause
New Icon
4K
1440p (QHD)
1080p (Full HD)
60fps
Cast QHD Full HD & 60fps to DLNA devices
Preload QHD, Full HD & 60fps videos
Channel Menu : New design (windows 10 style) with smooth animation.
Thomson TV & Android TV added to tubecast list
Bug fixes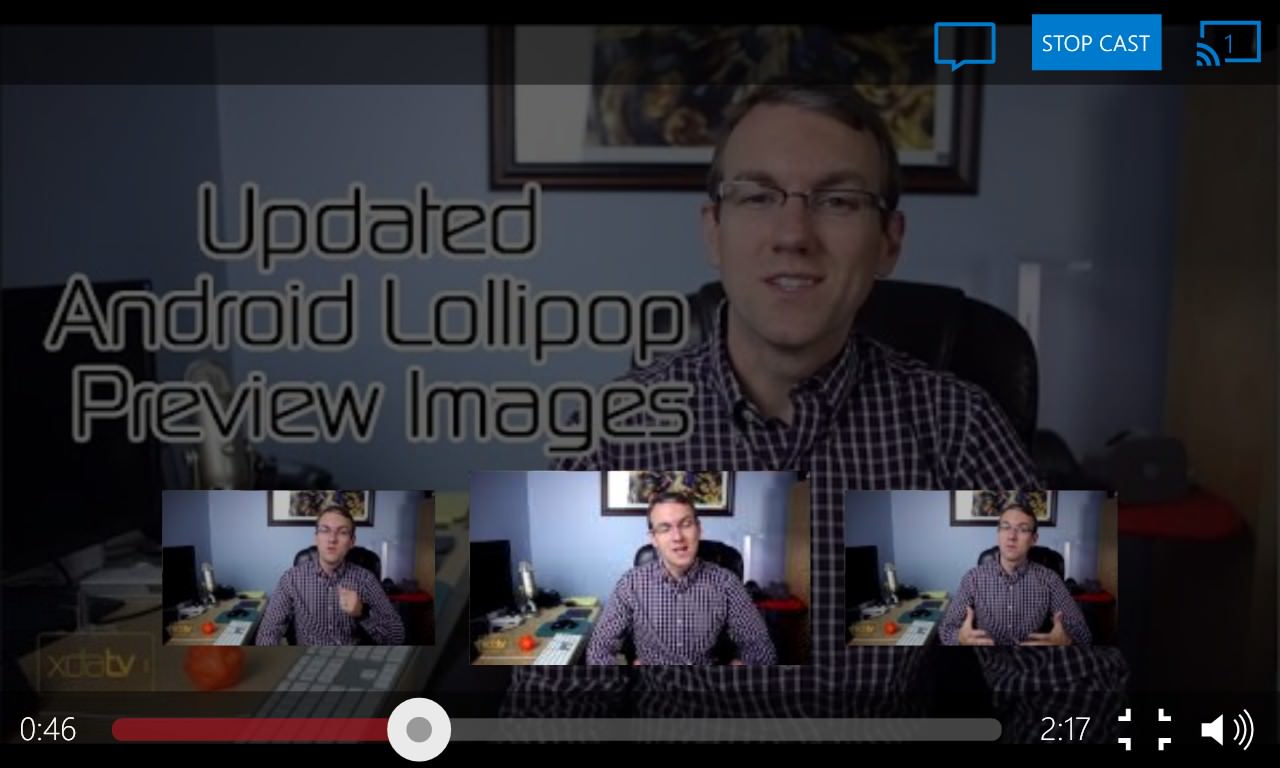 An impressive changelog, even if few of us have 4K TVs capable of handling this output from a Chromecast. Note that, as usual, it's the Chromecast doing the streaming and Internet access - this app will work from any Windows Phone, however lowly, in principle.
Interestingly, with the latest Chromecast firmware, I found Tubecast Pro less reliable than before: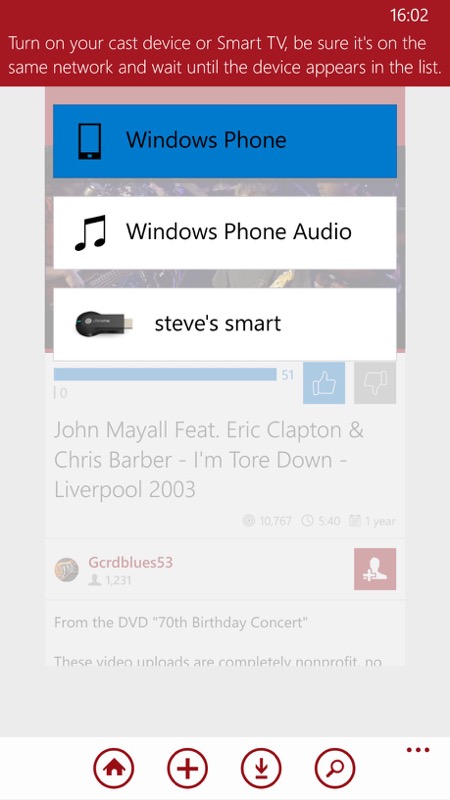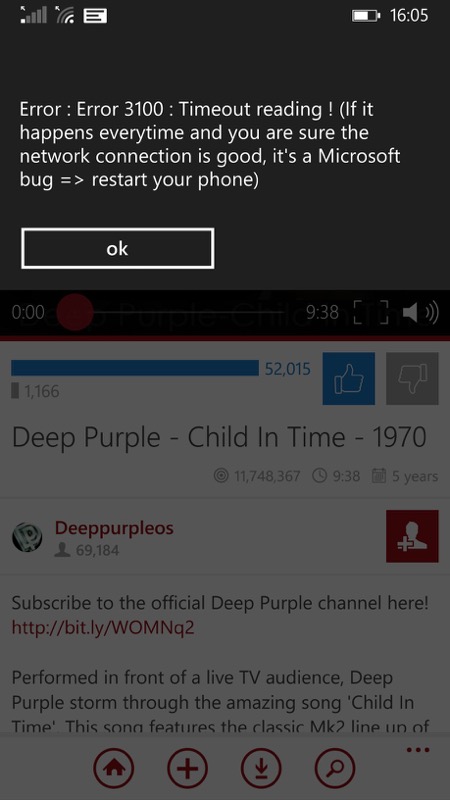 You can try/buy Tubecast Pro here in the Store. Is it just me? How well does the app work with the Chromecast in April 2015?