Here's a summarised version of the changelog from the version reviewed right up to the current v1.2.7:
Trends section no longer hides last trend behind app bar.
Big performance and battery improvements.
Fixed a few rare crashes with tweet gesture actions.
Fix for hide app bar not correctly hiding.
Fix for status bar not being visible when system theme is light and local theme is dark.
Memory footprint reduced by upto 60%.
Fixed a bug where filtered tweets can be re inserted in the wrong order when the filter has expired.
Viewing who retweets a status will now fetch the latest info for it.
Design changes for pinned searches and lists when Icon headers are being used.
Option to apply tint color to inline buttons.
Last viewed trend will now save for each account.
Improvements to pinned secondary tiles.
Navigation fixes. Prompts to save drafts and apply settings now show before navigating backwards and back button fixes for exiting imageviewer.
Fixes for viewing who has retweetd your tweet.
Instapaper support.
Additional font size options.
Options to set your style of Tweet quotation.
Fixed a race condition which in rare cases could lock a user out of the app until they reinstall.
Improvements to user file management.
Fixed an issue opening imageviewer from tweet details page.
Fix for potential crash when getting suggestions for DMs.
Fix for potential crash when applying filters.
Major behind the scene changes for future preperation.
Option to disable automatic translations.
View in FavStar now obides to browser preference.
Tweets mentioning you will now be slightly tinted to help you identify them.
Fix for tapping a suggestion in compose window replacing all text.
Pressing back button now exits the image viewer.
Fix for automatic translations not being removed when viewing a new tweet's details.
Settings controls will now stick to the selected tint.
Add trends as a main section.
New and updated icons.
ImageViewer "peek": when moving an image background will now become visible so you can "peek" at the tweets behind.
Message section now displays message you have sent too.
Importantly, the background agent issues that plagued the last few issues seem to have been sorted out. Do note that, if you're not seeing updates to the live tile while Aeries isn't on-screen, that the background agent that fetches tweets and updates things is subject to the usual Windows Phone background agent restrictions. I.e. Wi-fi only and over a certain battery capacity left.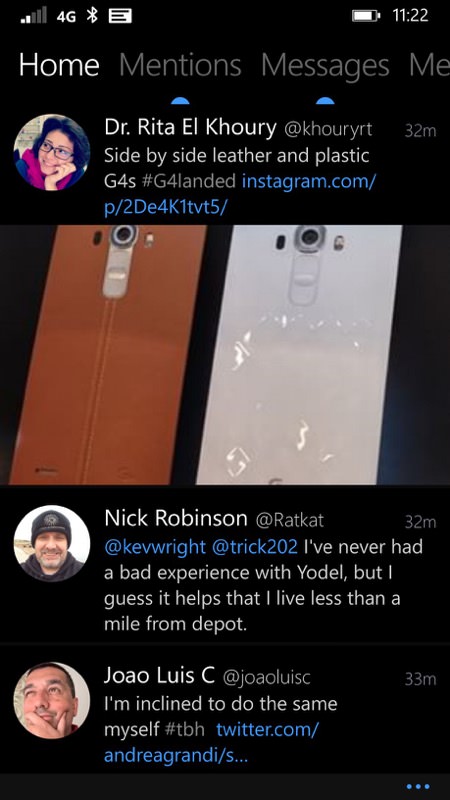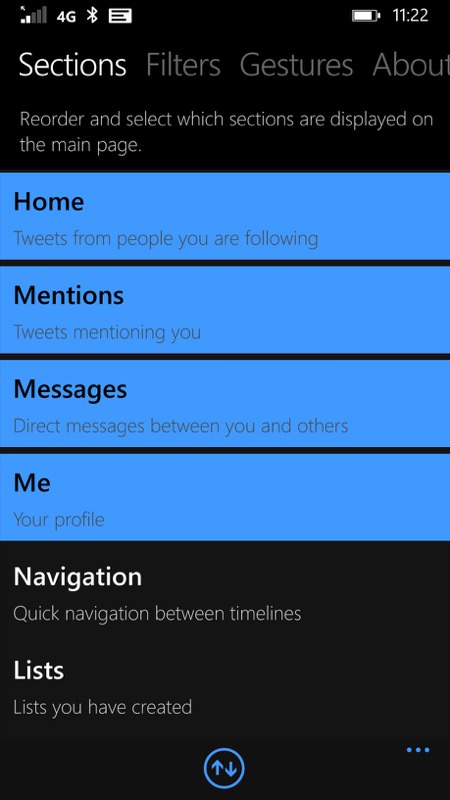 You can grab Aeries in the Windows Phone Store here - hey, it's cheaper now too! Comments welcome - is this now your preferred client? Or do you use Tweetium, the first party Twitter or something else?