The 'sometimes' bit is key here - I'm seeing the behaviour shown below on the Lumia 950 and 950 XL, and was able to pick up with Podcasts seamlessly when switching between them. I realise I'm unusual in having both to hand, mind you. I then tried opening up and refreshing Podcasts on the Lumia 930 running the latest Insiders build and this didn't pick up the playback positions.
Anyway, read on...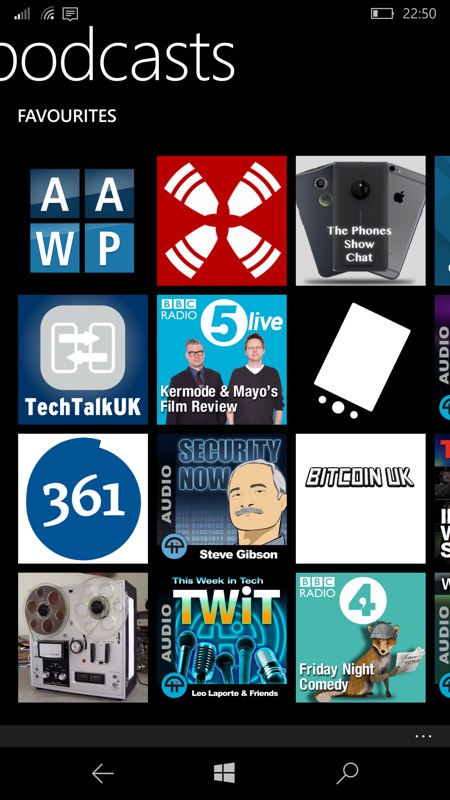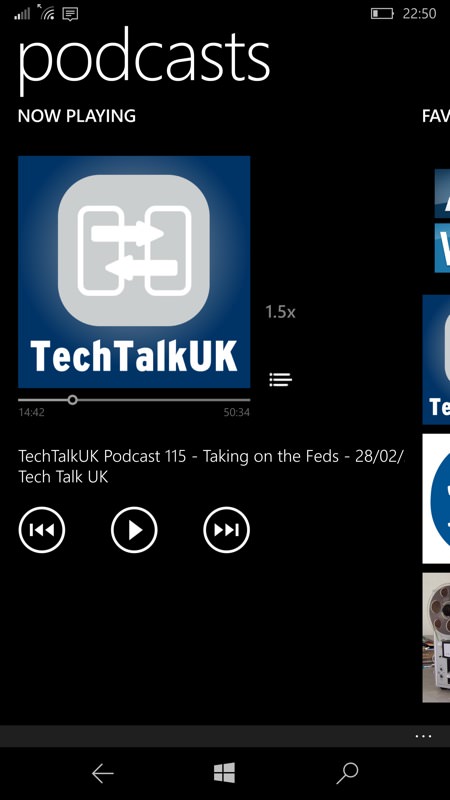 I also tried with a variety of Windows Phone 8.1 devices, also with no luck. My assumption therefore is that there's something at Microsoft's end which is configured (in terms of Podcasts) to send certain data to certain devices and that, once everything's hooked up on the servers in terms of Windows 10 Mobile awareness and device variants, playback position will be synced more consistently.
Yes, this is a niche use case - how many other people will be switching between multiple Windows Phones or Windows 10 Mobile devices?! But I realise there may well be a few reading AAWP and I'd welcome extra data points here - have you seen this behaviour and, if so, on which devices and platforms/builds?
So, once this is more reliable, what's left on the syncing front? Well, Microsoft, if you're reading this, then the last piece of the jigsaw will be syncing the 'played' status of each podcast. Bring that across too - and perhaps provide a way of sorting the 'audio' and 'video' lists according to programme date - and we might not even need third party applications in this genre at all?
Podcasts (and its back-end) is, as usual with Windows, 'a work in progress'!