From my original coverage:
Never mind Pokemon Go - multi-player chess is even more addictive. I already looked at chess against your phone, but it's easy to ditch that since the phone's CPU really doesn't mind if you take a break. Plus it can't gloat when you're doing badly. But pitch yourself against another human being and we're in 'darned if I'm going to let them win' territory - making InstantChess very addictive indeed. With the average game maxing out at half an hour and strict 15 minute time controls per player, you'll be at this for 25 minutes or so, and then another 25 and another, and so on. And soon you'll have spent a whole day trying to beat strangers at chess!

With tens of thousands of players worldwide, of all different abilities, matching up to an 'instant' game really is just that - instant. No hanging around in a lobby. All the games are managed by - and recorded by - the InstantChess servers (managed from the UK, as it happens) and, if you so desire, you can share or email a link to a game in order to analyse it later on the InstantChess web site.

And here's the new UWP app version in action (not that the displays are that different - heck, you can play InstantChess on the web too!):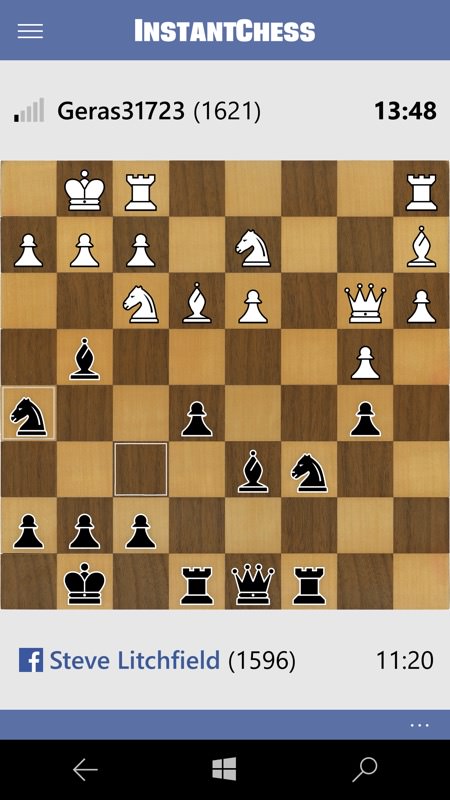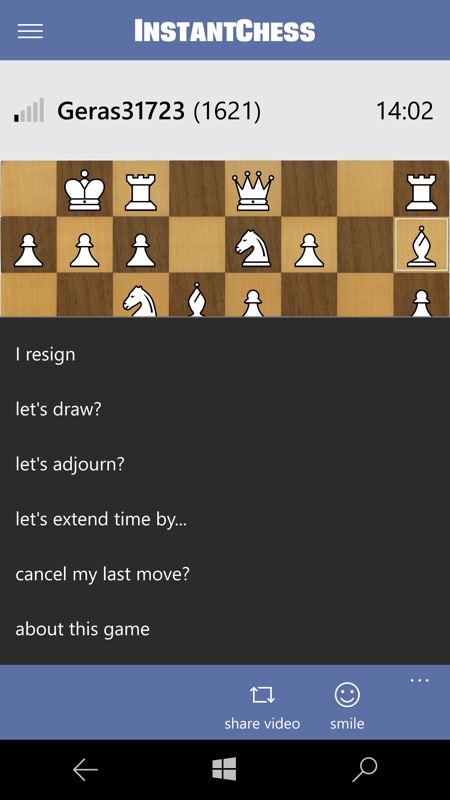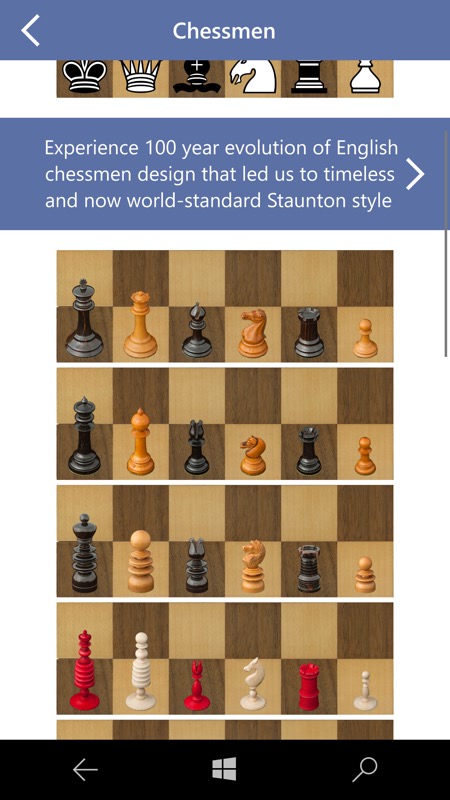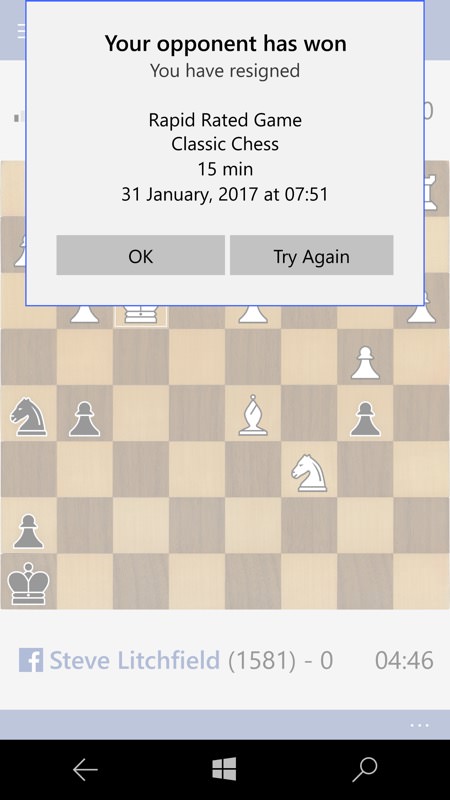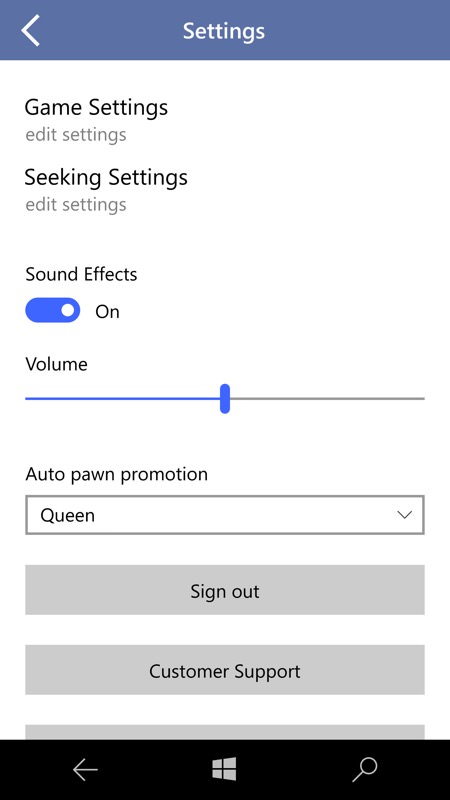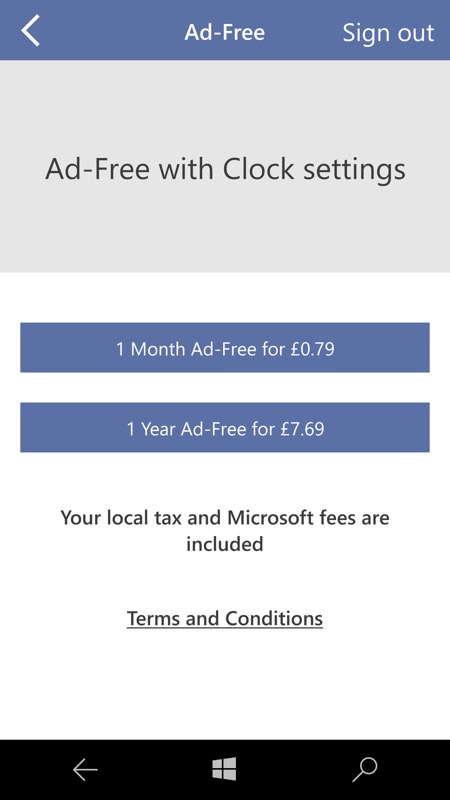 In terms of monetisation, it's account based if you want maximum features and flexibility:
I've played several games and haven't seen an ad so far under Windows on my phone, but maybe they start coming in later on. It's £7 or so for a year of ad-free play using the InstantChess servers - this also gives you greater clock flexibility and customisable time controls. Seems like a very good deal to me if you're a chess nut - the IAP options in, for example, the iOS game can work out a lot more expensive. Credit to the InstantChess folks for trying different monetisation options on the various platforms and I hope they're making ends meet!

Playing against a human being adds a massive dose of unpredictability that you just don't get by playing against machines. Challenging and recommended.
You can grab the InstantChess UWP app here in the Store (if you have an 8.1 device then you'll just get that version instead).