Here's the full changelog for v4.0.43, since the last time we featured Bringcast here, back in January:
Experimental feature for BringCast Pro users: send currently playing item to another device running BringCast.
Fixed a bug with listview staggering for connected animations
Connected animations always enabled
Fix themepack 2
Some layout improvements for band player
Add a setting to disable the light effect for buffering
Fix an issue preventing background scanning from working correctly in some cases
Fix an issue with Telemetry
Fix race condition on startup when downloads complete / start at the same time
Fix an issue with skins not applying correctly
Ability to turn on experimental features for pro users
New pro feature to clear the player
Ability to disable lighting buffering
Add a 1 week pro subscription option
Quite a list then and Bringcast is now much more reliable in daily use. A few representative screens of the new version in action: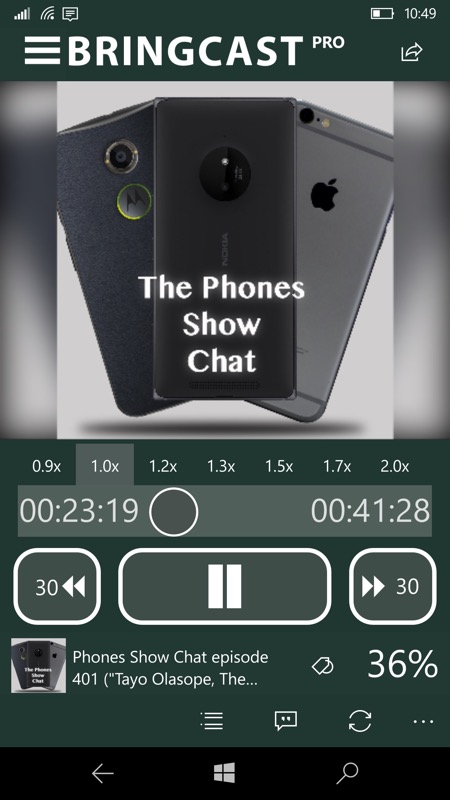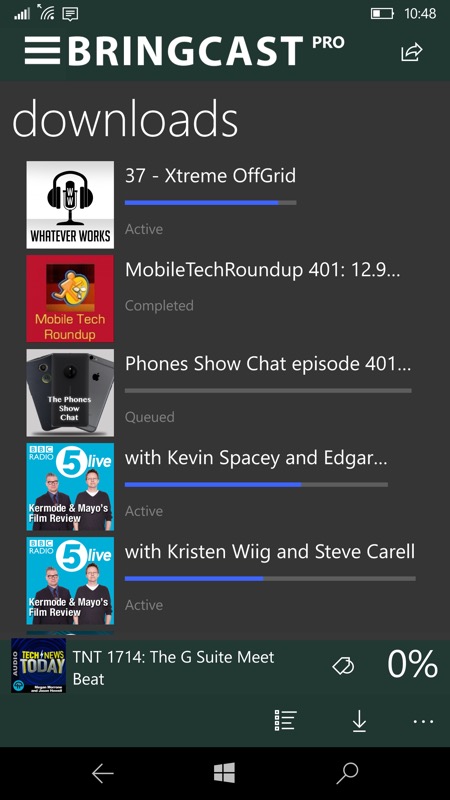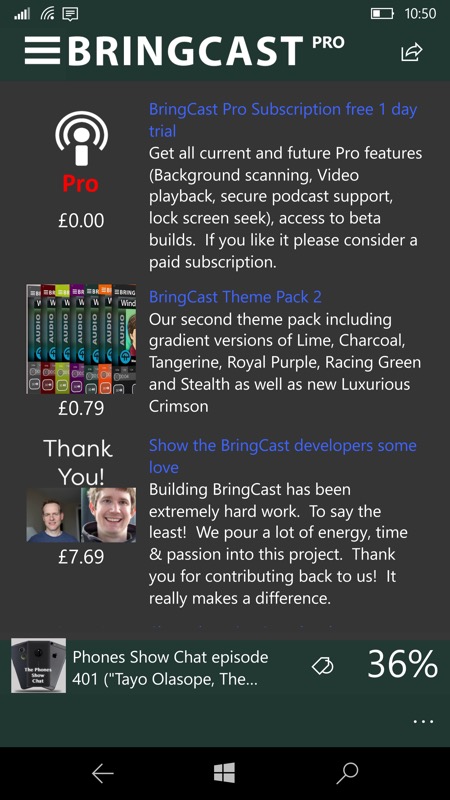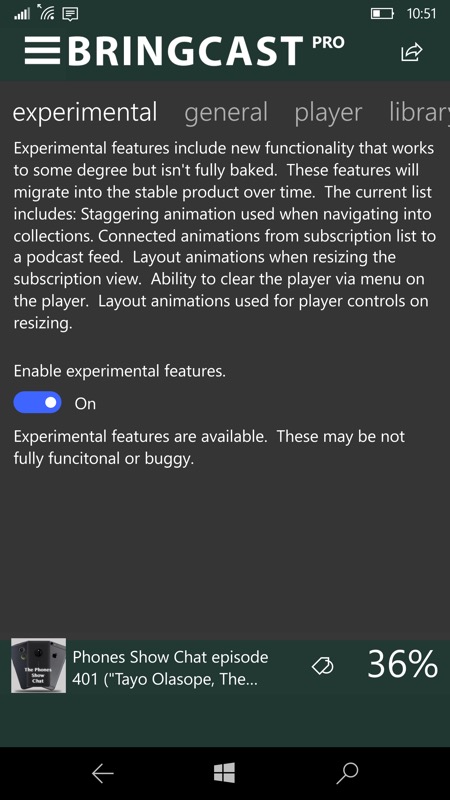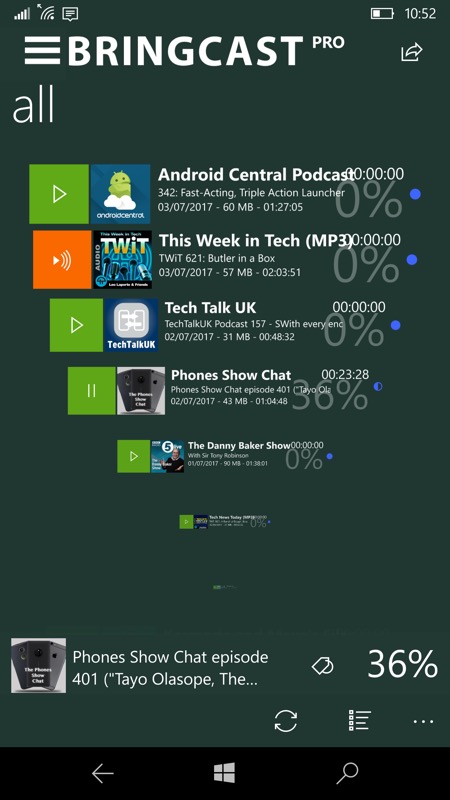 BringCast has perhaps come of age with this release. The most controversial thing done here in the last six months is the switch to a 'service' model, but 72p a month is neither here nor there in the grand scheme of things and don't we all want to support dedicated Windows developers in 2017? Grab this podcatcher for free here in the Store and then head into the 'Get Pro Features' section on the bottom toolbar.