The concept's not new, of course. I've covered it several times, most recently in the withdrawal of the LinkedIn WP8.1 application. The idea is that since 99% of the content on Cricinfo (or LinkedIn) is HTML5 text and tags, i.e. designed for web pages, why not show it all in a web browser? You do lose out in terms of notifications and you have to live with the Edge address bar, but otherwise the content is nigh on indistinguishable from what a dedicated application would present.
So, there's no official app anymore, but here's ESPN's Cricinfo running in Edge on my Lumia 950: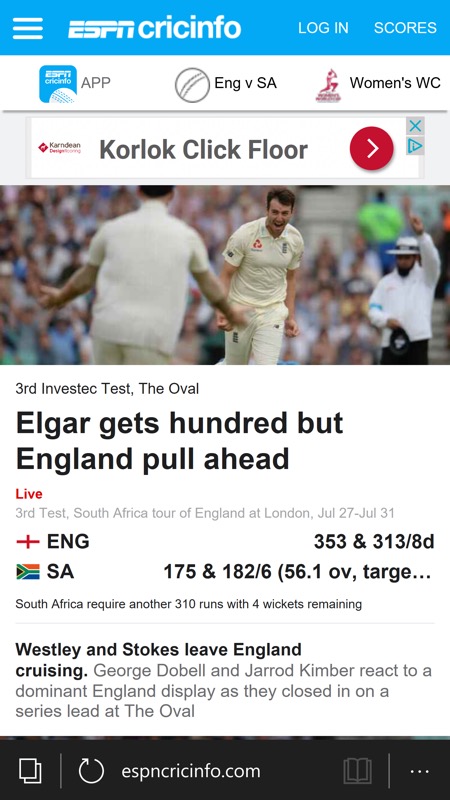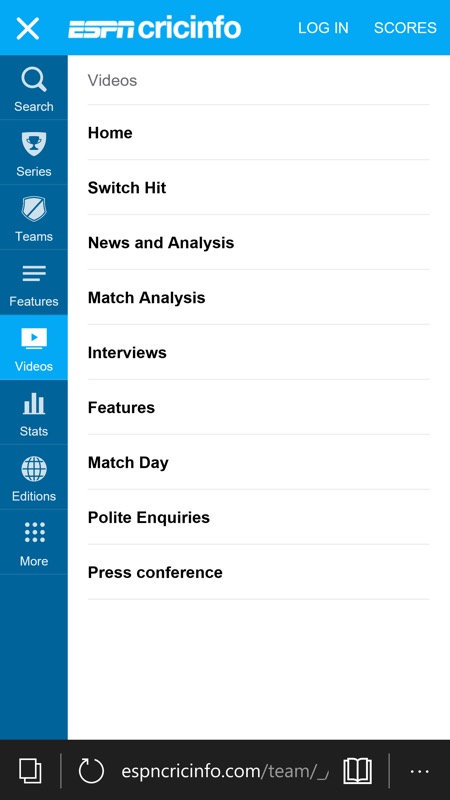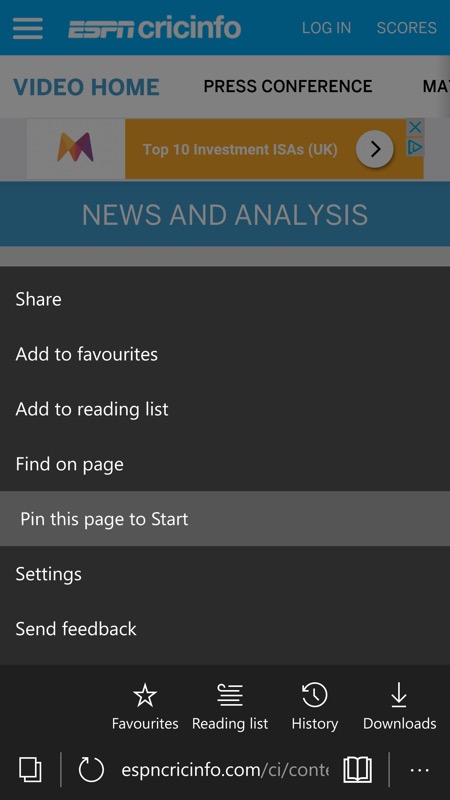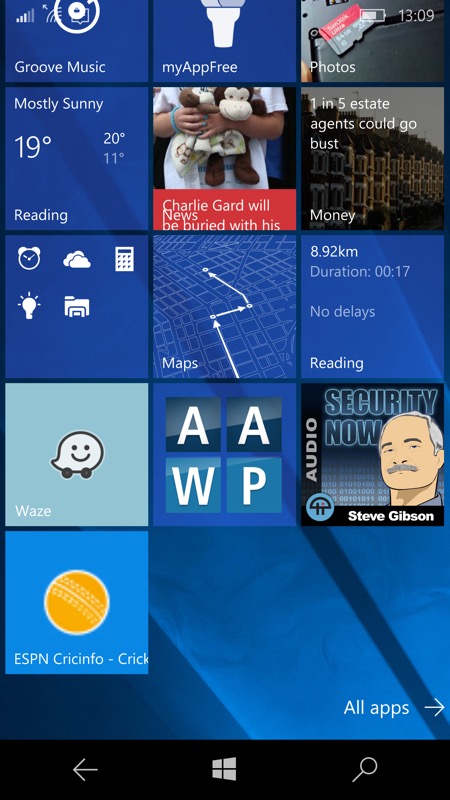 Not bad at all - performance is good and the ESPN site has hamburger menu navigation, so it's almost like having a Windows 10 application.
Comments welcome? Am I settling for second best too easily? I do feel that in this case the heavy information-based content is well suited to browser (rather than app) delivery.
PS. If you do resurrect the old 8.1 Silverlight application, do let us know how well (or otherwise) it works!