Here's a changelog summary of all the recent tweaks and fixes for v3.1.6 of myTube! (UWP):
Translations update interval increased from 36 hours to once a week for non-beta users
Fixed crash that could occur when checking for downloads while the device is low on storage
Fixed issue where while scrolling down comments, replies to earlier comments show up on the later comments
Increased audio/video synchronization check interval from 0.05s to 0.075s
Added HockeyApp analytics
Improved lock screen playback for playlists
Search page API usage optimization
Fixed subscriptions issue for users who have the new YouTube site design
Improvements to subscription videos
Enabled data caching in order to reduce API usage
Fixed recommended video list
Fixed issue where bookmarked playlists may not work on the second load
Added views to channel info
Fixed live tile loading issues
Fixed settings popup visuals when enabling blur effects
Added button to view browser on watch later page
Quite a list and, having fallen foul of login issues myself, am very happy to have myTube! working again on both my Windows 10 Mobile phones and on my Surface Pro!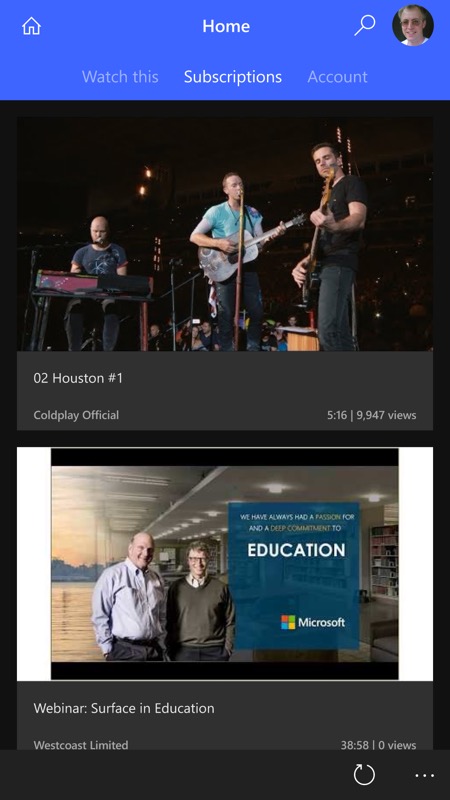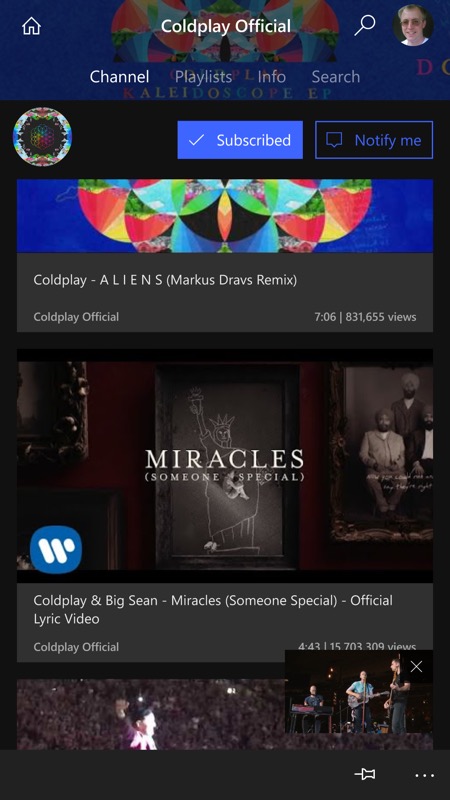 A super upgrade to a useful Windows 10 UWP application, you can buy it here in the Store (it's only a dollar or local equivalent). Yes, it's a blow to not have an official YouTube client from Google for the Windows 10 platform, but hopefully all users will find this (or one of the other top titles like Perfect Tube) quickly in the Store, making any omission somewhat moot.