Here then are the changes to Skype UWP (12.10.570) since the last time I rolled up improvements in a story here in September 2017 (for v12.4.676):
Control your presence - Set your presence on Skype by going to your profile and selecting Active, Do Not Disturb or Invisible.
Stay on top of your day with help from the notification panel.
Quickly jump back into conversations to see reactions to your messages and @ mentions.
Chat instantly - you no longer need to add your friends as contacts. Simply find them on Skype and start chatting one-to-one or in a group conversation.
Express how you feel during a call with emoticon, text or photo reactions.
Share your virtual world and activity with others over a Skype video call in Windows Mixed Reality.
Improvements to volume control of other apps when Skype is active.
Delete chats - right click on any chat and select "Delete Conversation" to delete it forever.
Mentions - type "@" followed by someone's name to mention them in group conversations.
Note that some of the UI features above don't seem to apply on the phone, for example 'expressing how I feel during a call'(!)
The interface remains optionally dark, you'll be glad to know, after scares on iOS and Android. And, while the constant fiddling with the UI may indeed turn out to be a little like 'rearranging the deck chairs on the Titanic', there's also no doubt that Skype is genuinely getting better, month on month. On Desktop, phone, hybrid, Xbox, even 'Mixed Reality'.
As usual, a few screenshots, by way of illustration: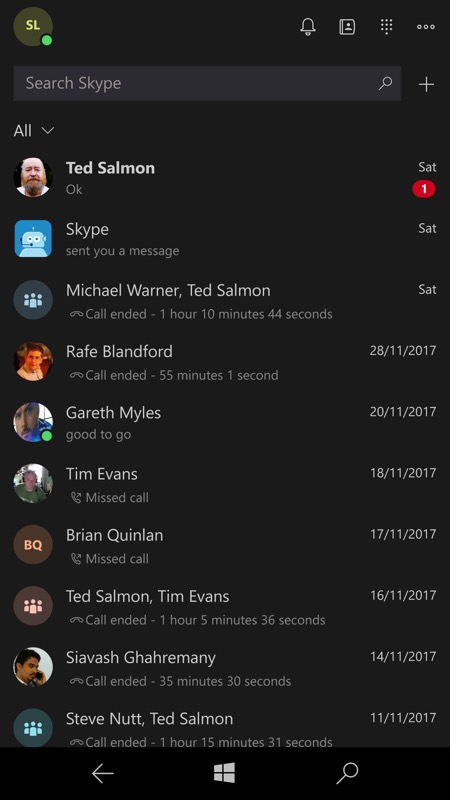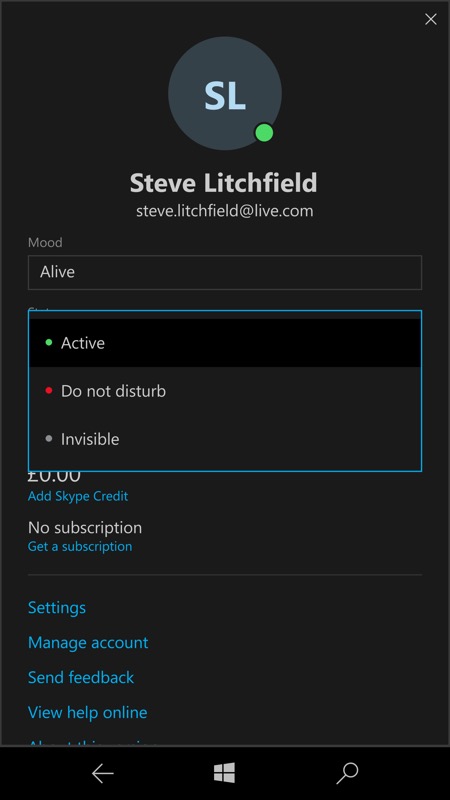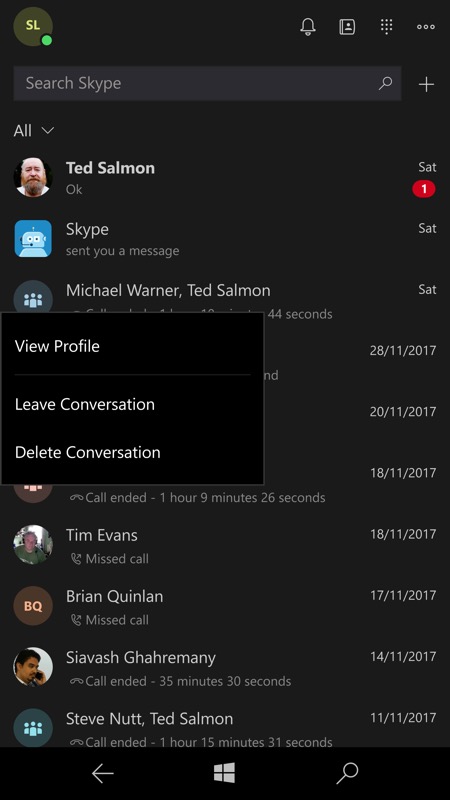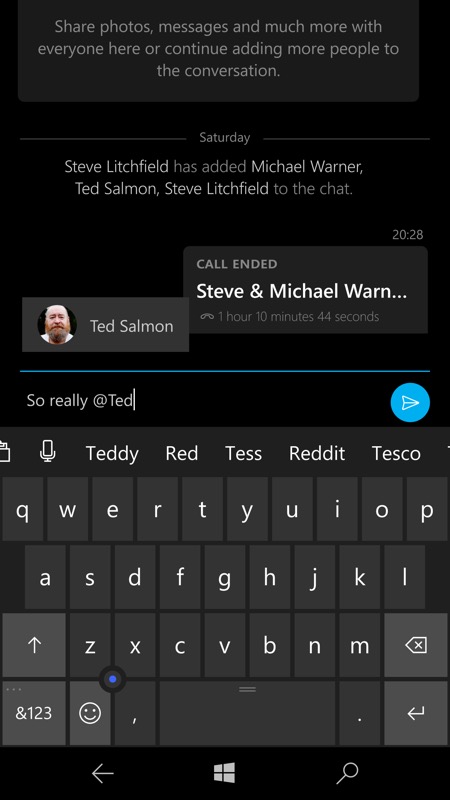 You can make sure you're up to date in the Store, as usual, of course.