Basically, this allows you to transform your phone on a network drive. It's handy if you don't have an USB key on your pocket, and it works remotely with VLC/Kodi or any SMB Client on another computer. For example, you can copy a video from Windows Explorer to your phone, and read it from VLC or Kodi on your Android TV. LAN drive also has an integrated mediaplayer if you want to read something on your phone.
This is a Xamarin project, by the way, and notice that the developers only needed to target Mobile, since Desktop already has SMB server and Xbox has network restrictions that block this kind of thing anyway.
From the Store description:
Transform your phone as a network drive (also known as "z drive"). Access your phone/device files with common softwares : MAC OS Finder, Windows File Explorer, Android ES Explorer, VLC, Kodi etc.

LAN drive is a powerfull and easy SMB server - also known as SAMBA server - designed for filesharing. You could forget your usb key or your usb cable, you will never forget LAN Drive.

Copy/paste/rename files and folders on your device with MAC OS Finder, Windows File Explorer, Android ES Explorer, etc.
Access Videos, Photos, Music library in your device as network shared folders.
View your multimedia files with embedded mediaplayer (or external app).
Your device name appears automatically in MAC OS Finder, Windows File Explorer, Android ES Explorer, VLC, Kodi etc.
Manage your device name (NetBios) and Workgroup name.
3 authentication types : Anonymous with popup confirmation, Anonymous and Users with custom rights
Manage users and create your own shared folders with credentials.
View users connected and disconnect them.
Unlimited connections (several users can access your sharings at the same time)
5 languages : English, Spanish, French, German, Italian.
Protocols SMB1 (CIFS) and SMB2 protocol (enable/disable via settings)
There, see? You always wanted to be your phone's sysadmin and now you can do it properly! Some promo screens of LAN Drive in action: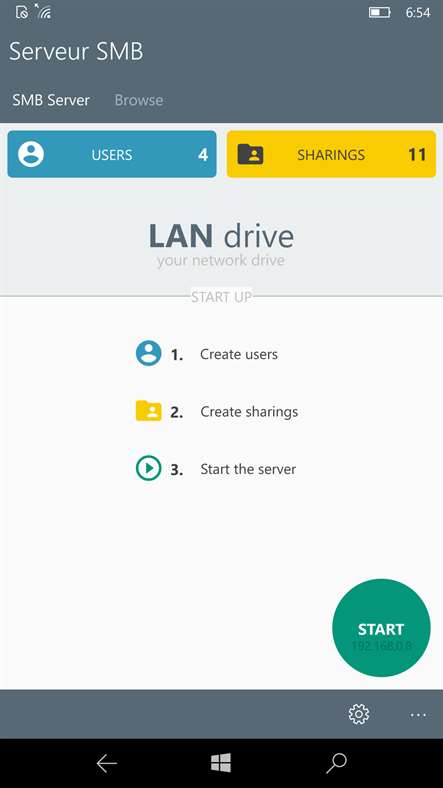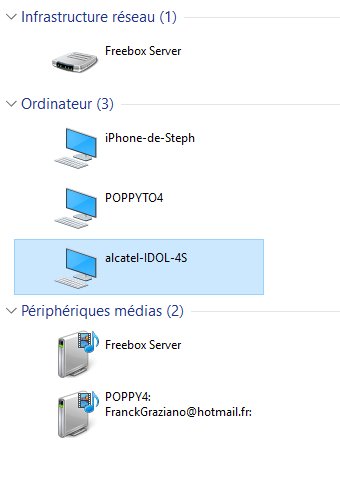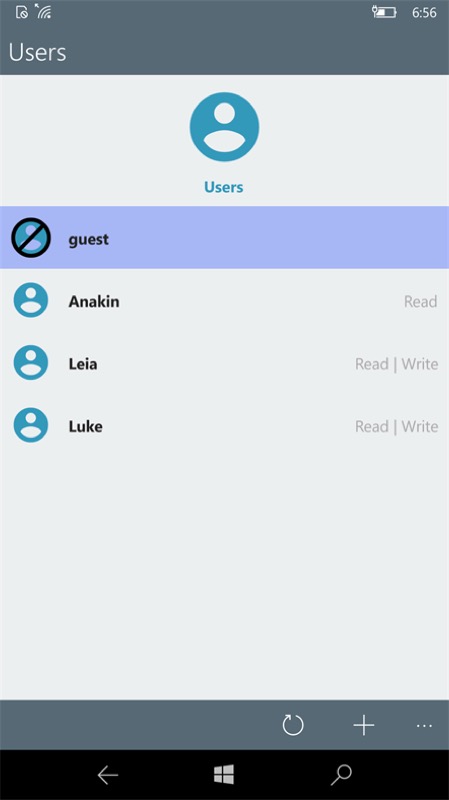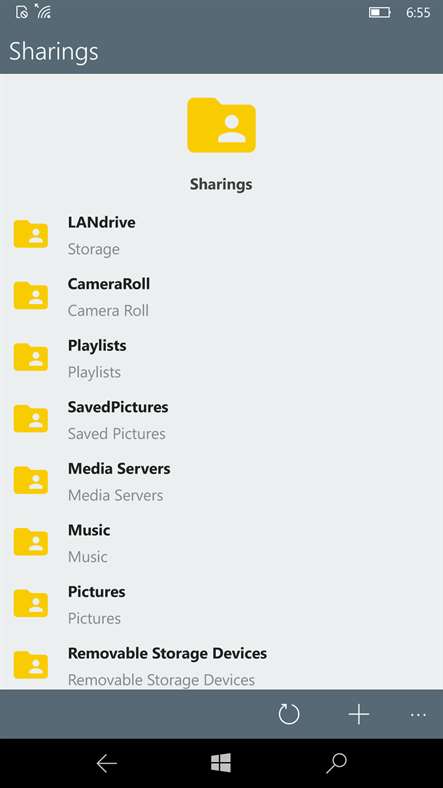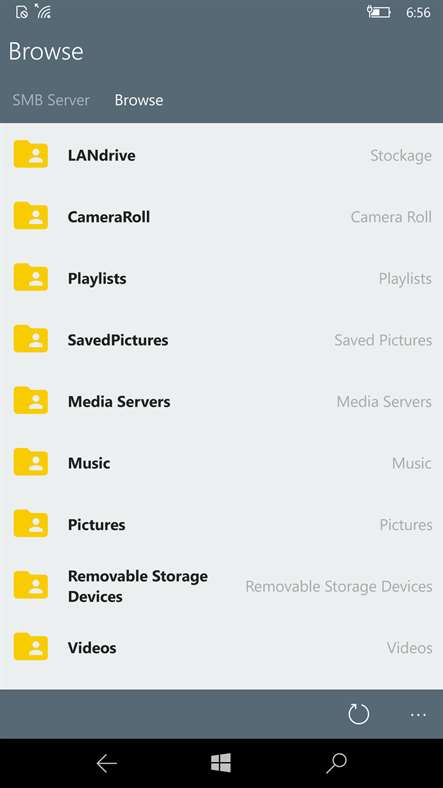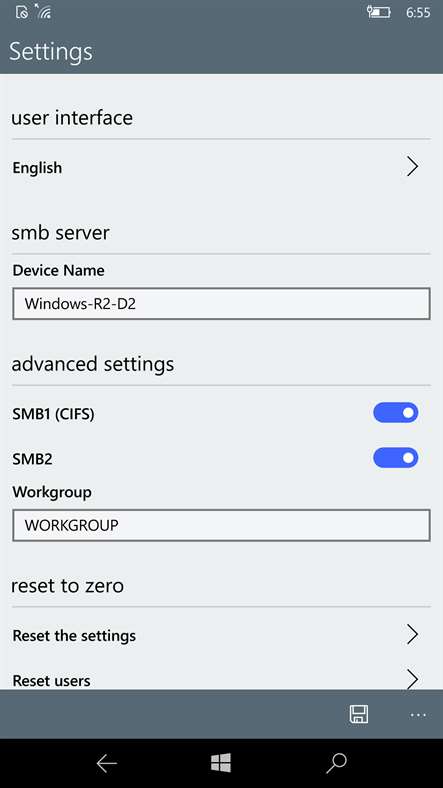 You can buy this for £2.50 in the Store here. There's also a trial version where bandwidth is limited to 0.5 MB/s (normally 50 MB/s, 100 times faster)
Here's the link for installation for other platforms, by the way.